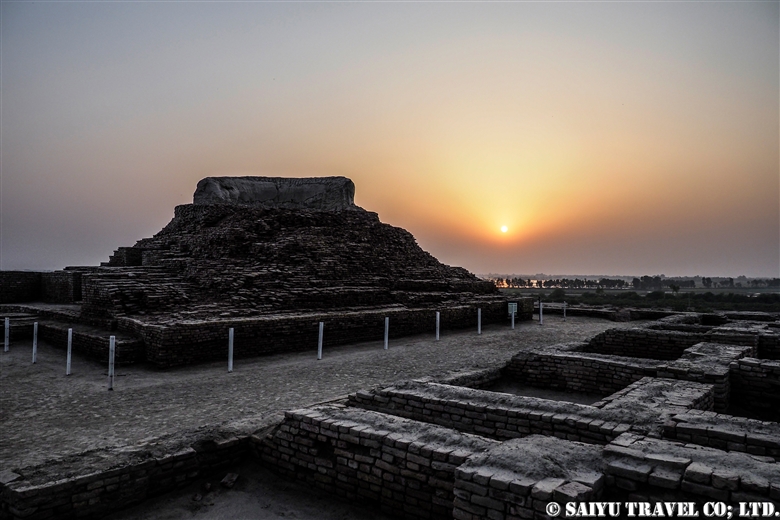 These are the Mohenjodaro ruins after flood damage in the summer of 2022. At its peak, it is estimated that up to 40,000 people lived here between 2500 BC and 1800 BC, but for some reason it declined. There are various theories as to why, such as that the flow of the Indus River changed, or an invasion by a different region, but the flood of 2022 left the city damaged again.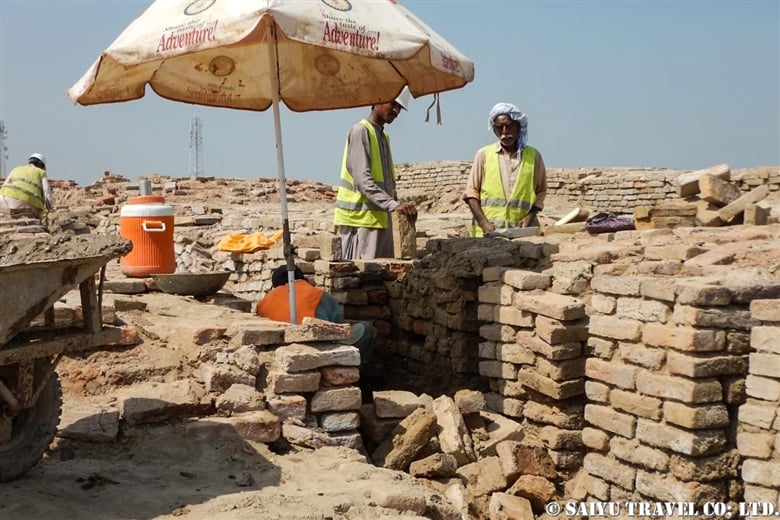 Photography by Yuka Fujimot, Oct 2022Restoration work was underway in the areas damaged by the flood.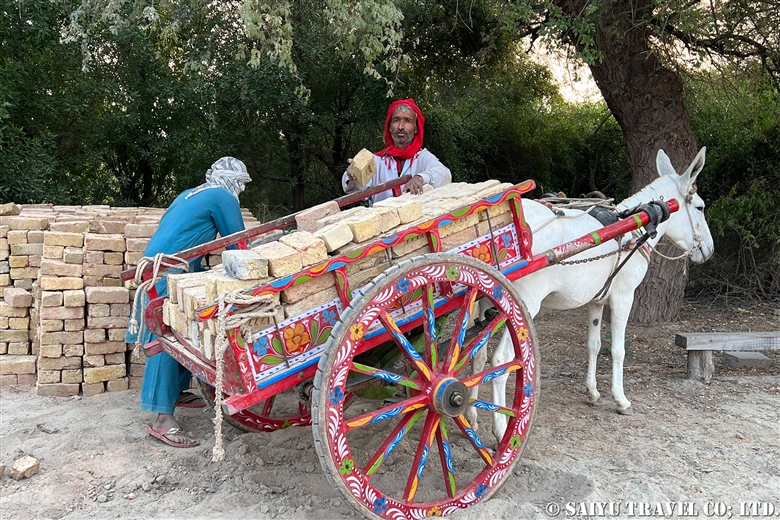 A donkey cart carrying bricks for repair. By 2000 BC, cities in the Indus civilization had already started using standardized baked bricks. Baked bricks were introduced earlier in the cities of the Indus civilization, compared to the Mesopotamian and Yellow River civilizations. Even today, you can see the work of making baked bricks in the farming villages around Mohenjodaro. They still use the same brick construction as used in the Indus Civilization era, to this day.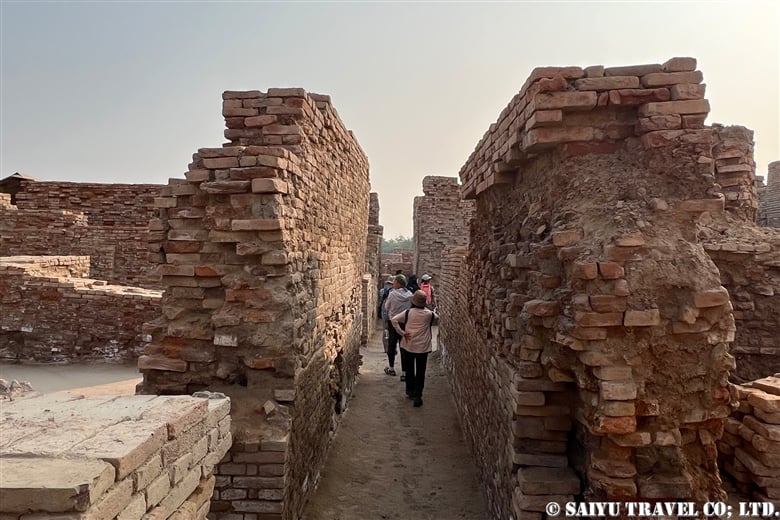 Thick brick walls that form the streets between houses (DK Area).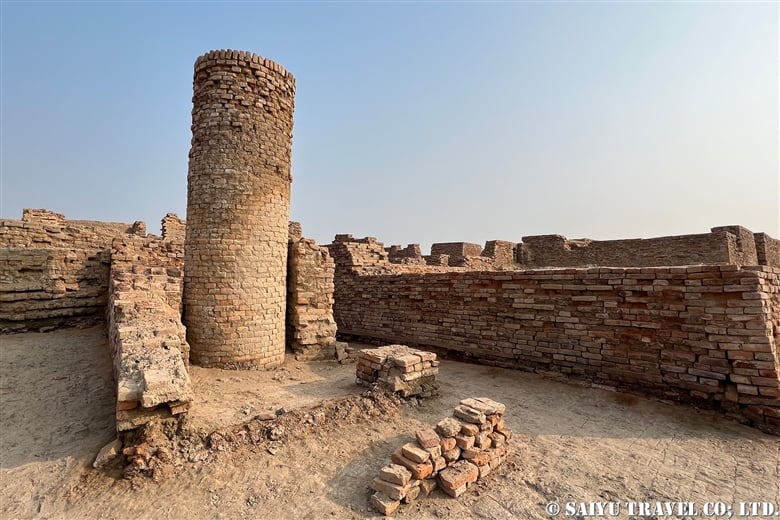 In the DK area, which is said to have been an urban area, there is a building that is thought to have been an "aristocrats' house." It is thought that this chimney-like "well" was able to draw water from the second floor of the house.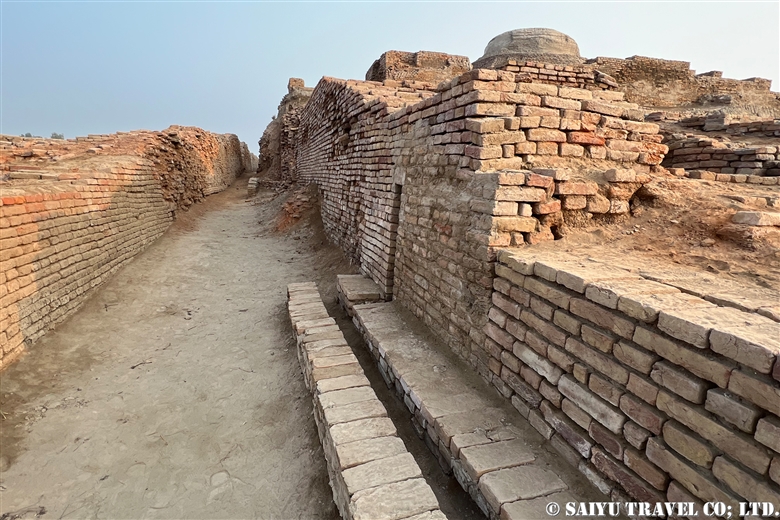 This is the sewage system of the SD area, also called the Citadel District.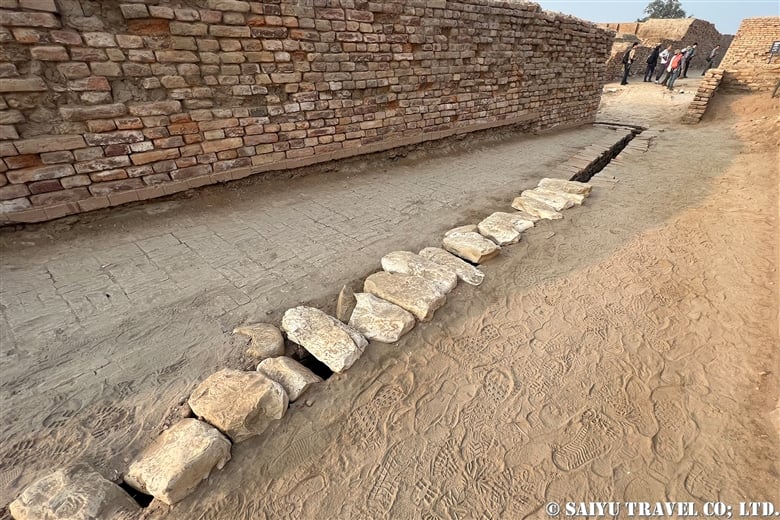 It seems they even had stones to cover the sewage system.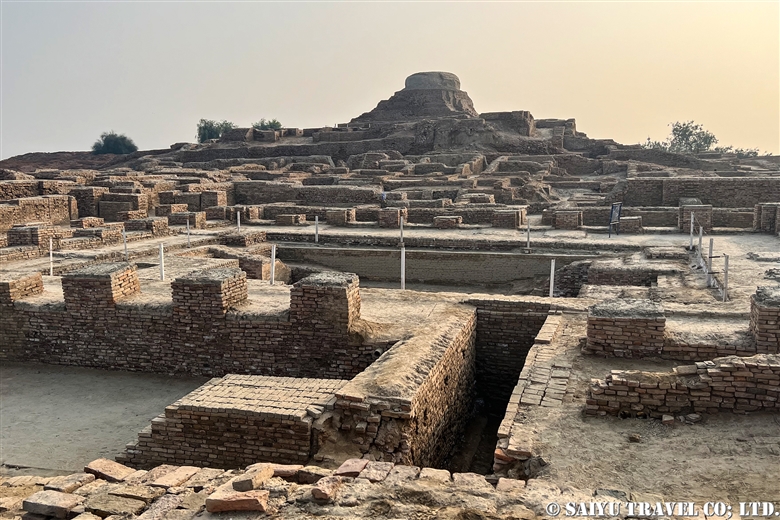 This is a scene of the SD area that represents Mohenjodaro. What is thought to have been a "bathing pool" and the drainage system from it. It is a very gorgeous site that inspires the imagination with a Gandharan Pagoda at the peak of this city.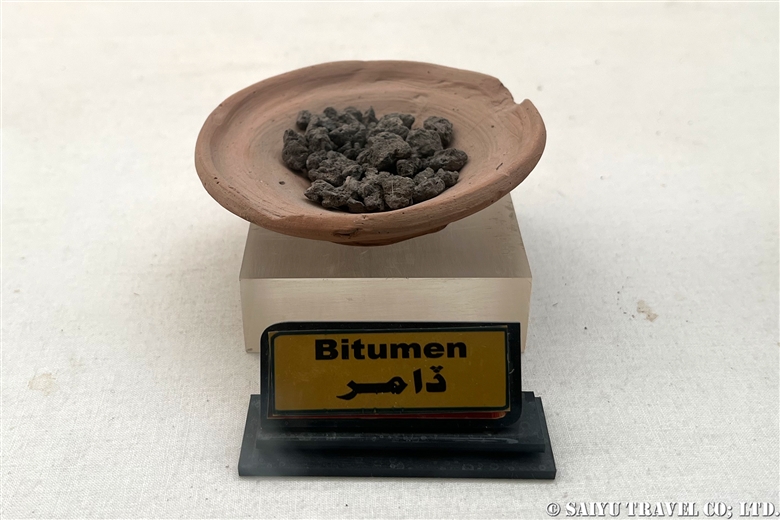 It is said that Bitumen (asphalt) was used to help waterproof the walls of pools in this bathing area. It is on display at the Mohenjodaro Museum.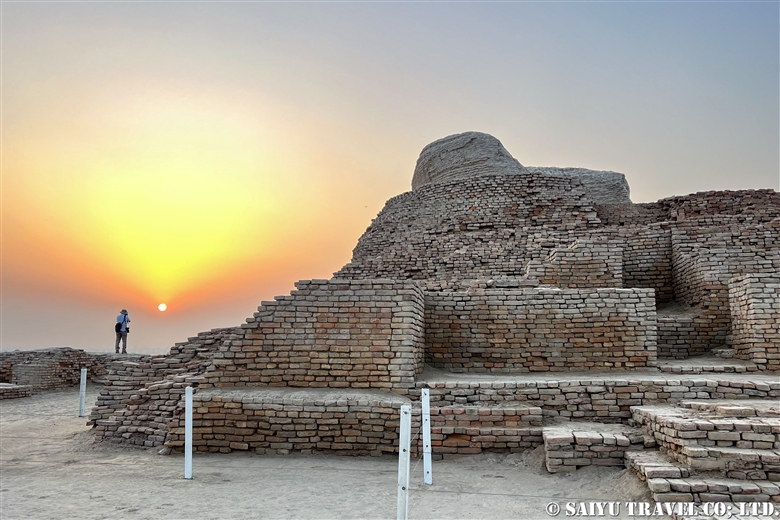 By the way, my recent passion is seeing the sunset at Mohenjodaro.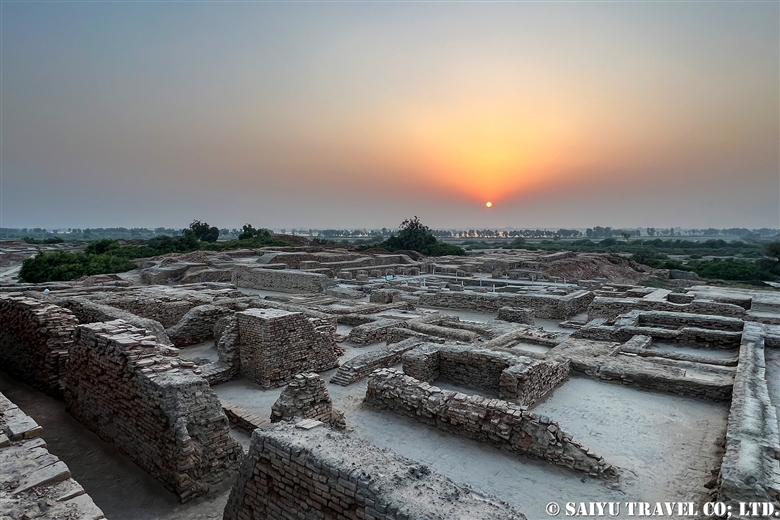 The city ruins in the light of the setting sun. Due to the flood damage this year, the waterlogged fields could be seen shining beyond the grounds.
Photos & text: Mariko Sawada
Visit: Nov 2022, Mohenjodaro, Sindh
*For inquiries and consultation, please go to Indus Caravan
*Please follow us on Youtube, Instagram & Facebook
Category :
- Mohenjodaro
>
- Monument / Heritage of Sindh
>
◆ Sindh
Tag :
Pakistan Blog
,
Indus Ruin
,
Pakistan Travel Blog
,
Unesco World Heritage Pakistan
,
Sindh
,
Mohenjo-daro
,
Indus Caravan
,
Pakistan Travel company
,
Saiyu Travel
,
Pakistan tour operator
,
Saiyu Travel Pakistan
,
Pakistan Photography Tour
,
Moenjodaro
,
Mohenjodaro
,
Indus Civilization