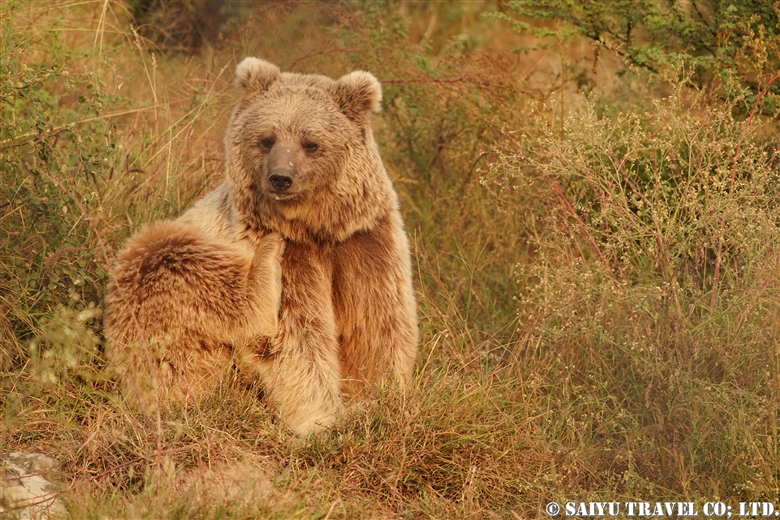 This is the story of Balkasar Bear Sanctuary.
An acquaintance working in the hunting tourism sector invited me to visit the Balkasar Bear Sanctuary. At first, I didn't know the main idea behind this place until I went there and saw the reality.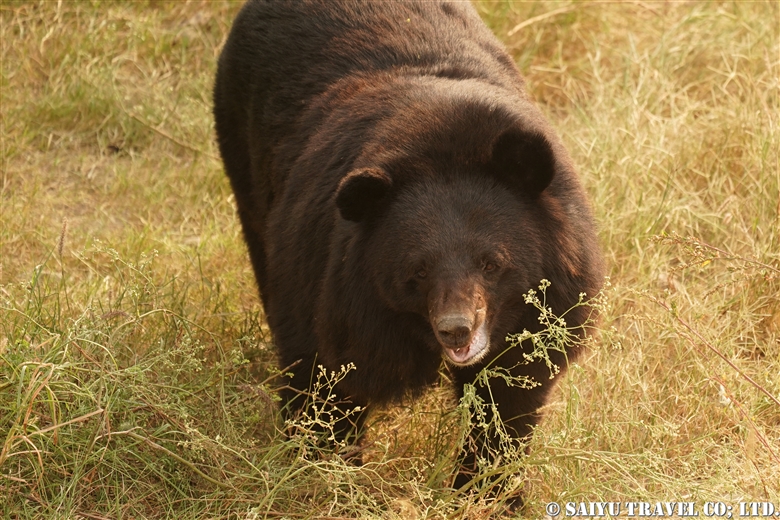 The bears were safeguarded and brought here from the entertainment show businesses like, "Bear Fighting" and "Dancing Bear".
Most of the bears were owned by landlords in the southern part of Pakistan (South Punjab, Sindh, Balochistan), and their teeth and claws were taken out and sold.
Some individuals even had no limbs. They were cut out by their avaricious owners as a punishment for not obeying.
Seeing a bear with no limbs in front of me, I could not believe how cruel humans are.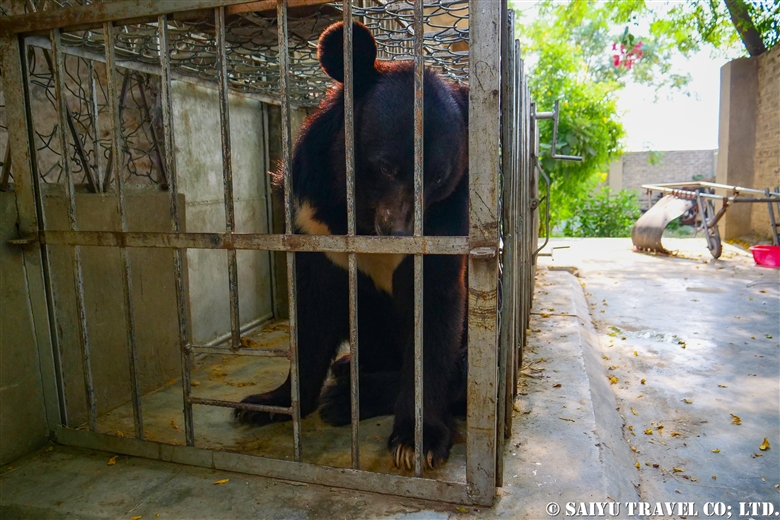 Himalayan black bear under the training.
An acquaintance brought me here, who is a hunting tour operator involved in the bear conservation project and is responsible for the operations of returning to the wild. For him, knowing real wild animals, abuse of wild bear was not acceptable.
As I mentioned in the previous blog, Pakistan's hunting situation is somehow contributing to the conservation of wild animals. The officials decide every year quota for each animal and returning profits to the local area. In this way, illegal hunting has halted and simultaneously protecting wild animals. Though it works only for animals which are labeled as "Trophy Hunting" animals, not for all the animals.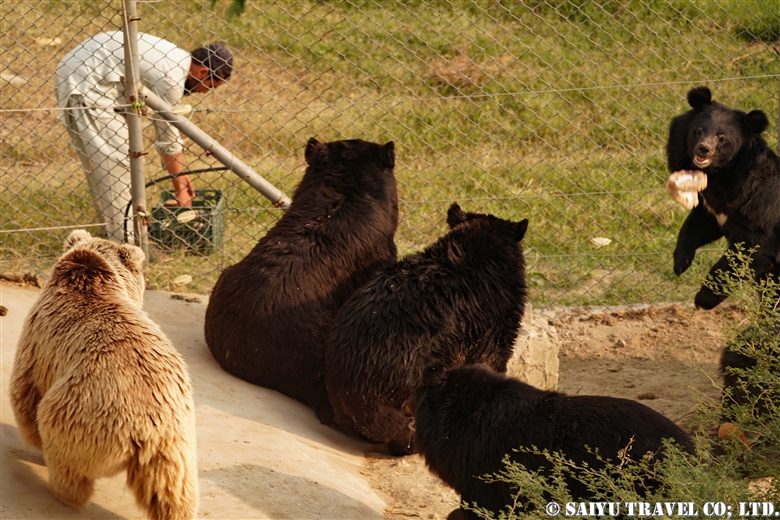 Time for the evening meal.
Balkasar Bear Sanctuary has 54 bears. The vast majority of them are black bears.
According to the experts, the current population of wild bears in Pakistan is assessed to be between 600 and 650 Himalayan black bears, 200 to 250 Himalayan brown bears. Though there is no official survey.
This means that approximately 6-7% of Pakistani bears are saved and protected in Balkasar Bear Sanctuary.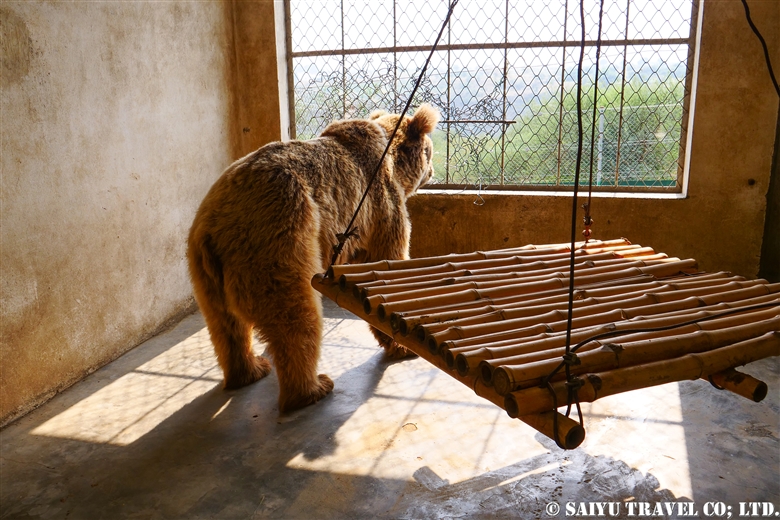 As my curiosity escalated, I asked how these bears are sold in the city.
In many cases, shepherd and locals search for hibernating mother bear and cub, killing the mother bear and bringing cub for sale.
I could not believe all these stories but it is a hard reality.
These bears were dealt badly in show business. When they were rescued and brought to the sanctuary their condition was utterly horrendous. Even the staff had difficulty confronting the truth of what befell these bears.
Pakistani and foreign veterinarians who cooperate with this Bear Sanctuary have helped save many bear's life.
Unfortunately, these bears can't go back to the wild anymore. The teeth and claws were taken out by some remorseless and selfish humans.
The purpose of this facility is to provide these bears to spend their remaining lives in a natural condition with other bears.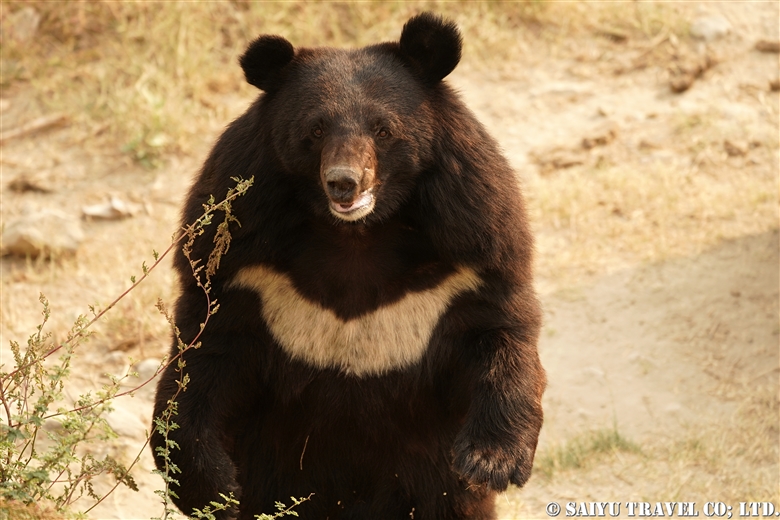 Moreover, this facility is working hard daily to return the bears to the wild who  are able to survive in the wild.
In the early summer 2016, they released three Himalayan black bears, and that success encouraged them to adopt this practice regular.
In the early summer of 2017, they released two Himalayan brown bears (2 and a half years old) who were trained to return to the wild.
As of October 2019, when we visited this sanctuary, two of them have survived in the wild. A microchip was embedded and its movement was monitored.
Some Himalayan black bear cubs are expected to return to the wild in 2020. The cubs will be trained regarding how to catch a fish at the facility in Nathia Gali.
Lobbying to the government has also been made at the same time.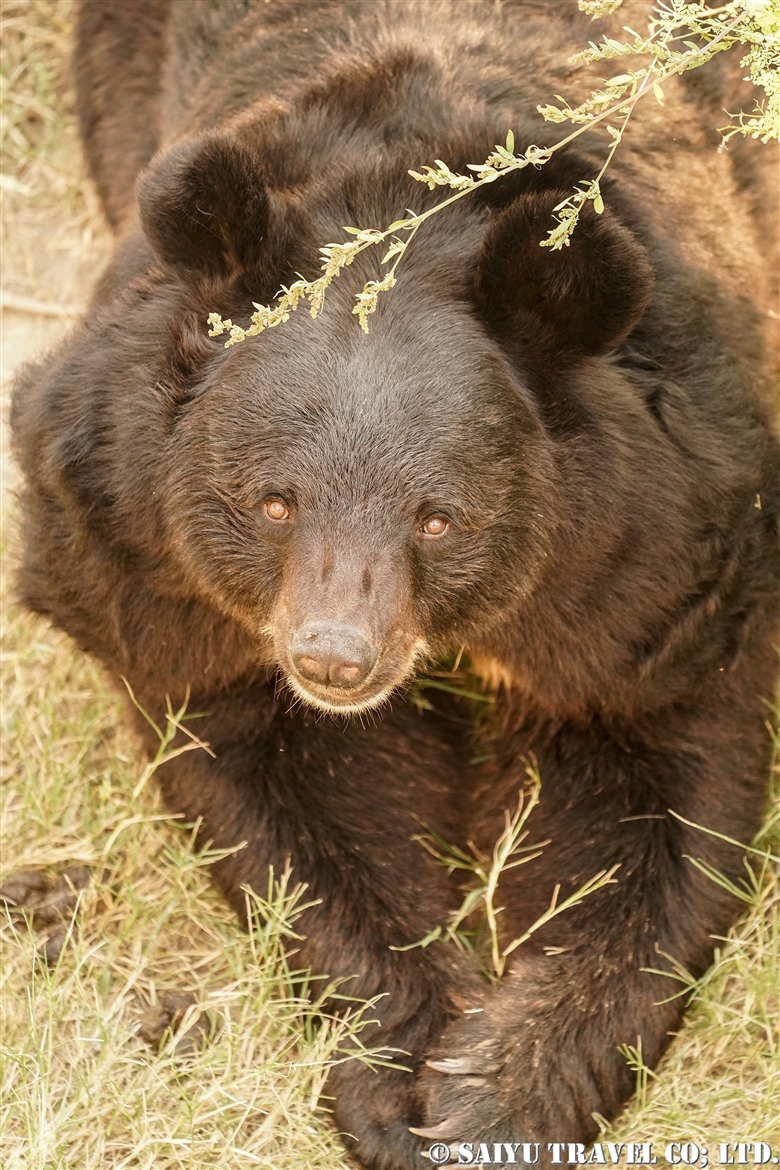 It is also surprising that Balkasar Bear Sanctuary is not operating with aid funds such as the government's or donations, but is working with income from their vegetable garden.
Negotiating with owners of bears such as powerful landlords, saving the bear from them, and returning the cubs to the wild is not an easy task by any means.
Wild animals such as Ibex and other goats' families are protected under the trophy hunting resume and no doubt the number is increased, but bears are not protected at all and are in danger condition.
I would like to express my sincere respect and gratitude to the people of Balkasar Bear Sanctuary who fight against the cruel humans for the sake of wildlife, bears of Pakistan.
Photo & Text : Mariko SAWADA
Visit : Oct 2019, Balkasar, Punjab, Pakistan
Category :
- Himalayan Brown Bear
>
◆ Punjab
>
◇ Wildlife of Pakistan
>
◇ Conservation of Wildlife, Nature
Tag :
Balkasar Bear Sanctuary
,
Bears in Pakistan
,
Black Bear in Pakistan
,
Himalayan Black Bear
,
Himalayan Brown Bear
,
Pakistan Blog
,
Pakistan Travel Blog
,
Save wildlife in Pakistan
,
Indus Caravan
,
Saiyu Travel Pakistan
,
Pakistan Travel company
,
Pakistan tour operator