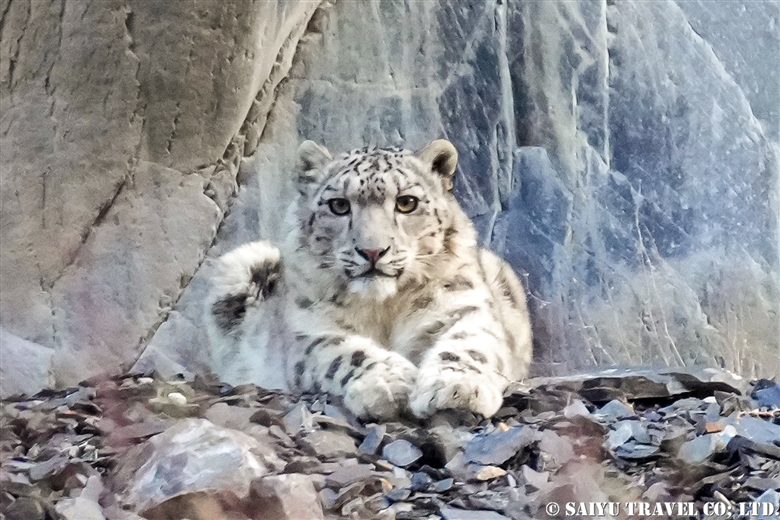 This April, our snow leopard tour in Pakistan was excellent with great sightings! However, I was really saddened to see some marmots carrying garbage into their burrows at the Khunjurab Pass. On May 4, with the support of our tour participants, Abul Khan and the village of Moorkhun's Boy Scout group, we cleaned up the trash around the Khunjurab Pass. Even if you ask the government to do something about the trash, we cannot expect a prompt response. It will still take some time to shift the culture and awareness about properly disposing of waste for the domestic Pakistani tourists. This season, we are planning to do two more cleaning activities again.
<<Video>> Marmot with Garbage, at Khunjerab top area
It was heartbreaking to see the hungry marmots, since they just work from their hibernation, eating the trash left behind by people.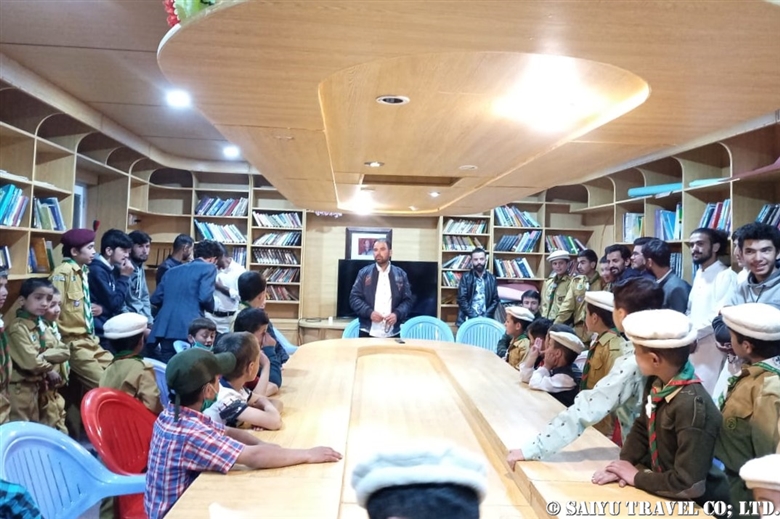 Mr. Abul at the community hall in Moorkhun village, giving an orientation about the cleanup activities.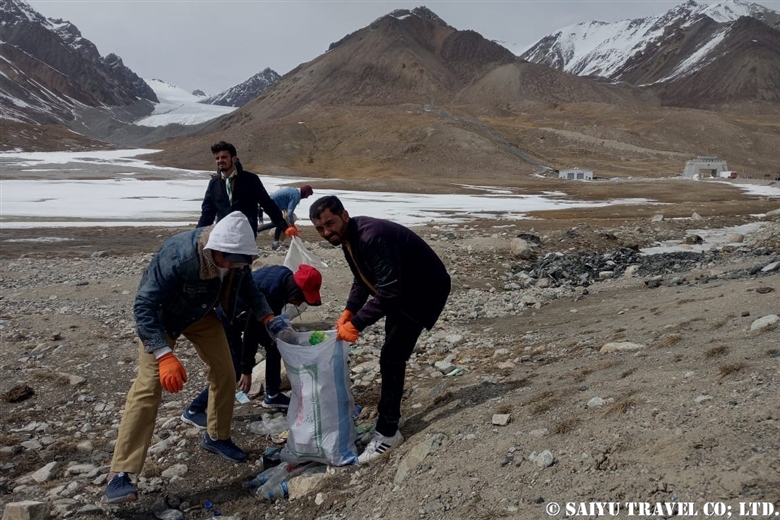 The most trash that is left behind is in the area near the border with China, which is the final destination for many of the tourists. Working at altitudes above 4,600 m, this work requires the cooperation of locals.
Cleaning along the ditch next to the Karakorum Highway. Snack wrappers, PET drink bottles, diapers, masks, etc. were all strewn about. How can people be so careless to just throw garbage out of their vehicle window?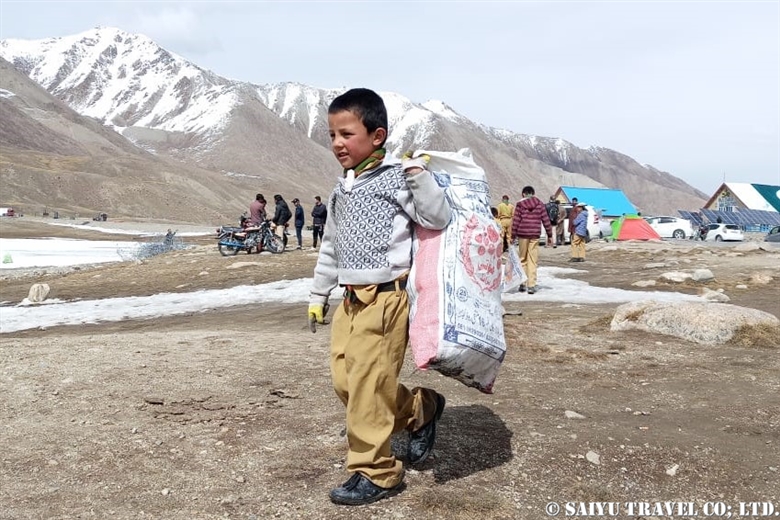 A child that participated in the cleanup efforts.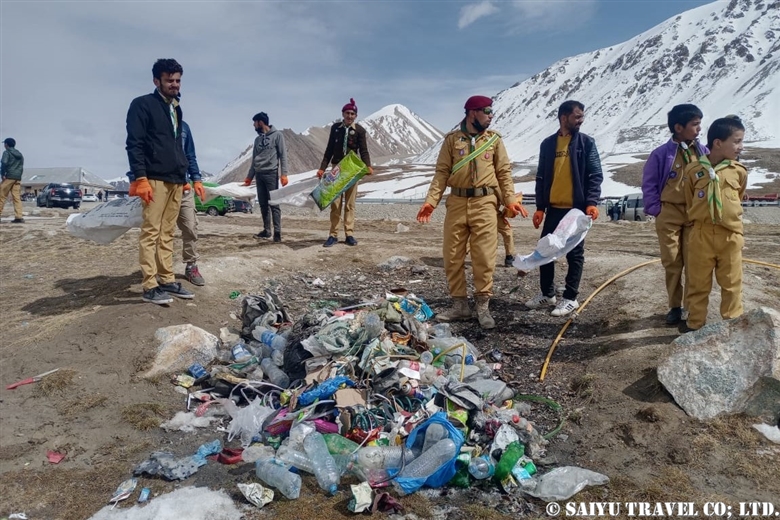 This year we would like to conduct two more clean ups, one before and after the season. We still have a chance to regain the beautiful nature as it once was. In order to protect nature and amazing wildlife environment of the Karakorum Mountains, also called the "ridge of the world," and the Pamir Plateau, I would like to do my best to protect it.
Image & text : Mariko SAWADA
Category :
- the Karakoram Highway
>
◆ Gilgit-Baltistan
>
- Morkhun
>
- Khunjerab National Park
>
◇ Conservation of Wildlife, Nature
Tag :
Travel Pakistan Blog
,
Pakistan Photography Tour
,
Wildlife of Pakistan
,
Wildlife Photography Pakistan
,
Indus Caravan
,
Wildlife Tour Pakistan
,
Snow Leopard Expedition
,
Saiyu Travel Pakistan
,
don't litter
,
Khunjerab National Park
,
Stop hunting
,
Pakistan Blog
,
Snow Leopard Conservation
,
Pakistan Travel Blog
,
Snow Leopard
,
Pakistan Travel company
,
Snow Leopard Pakistan
,
Pakistan tour operator