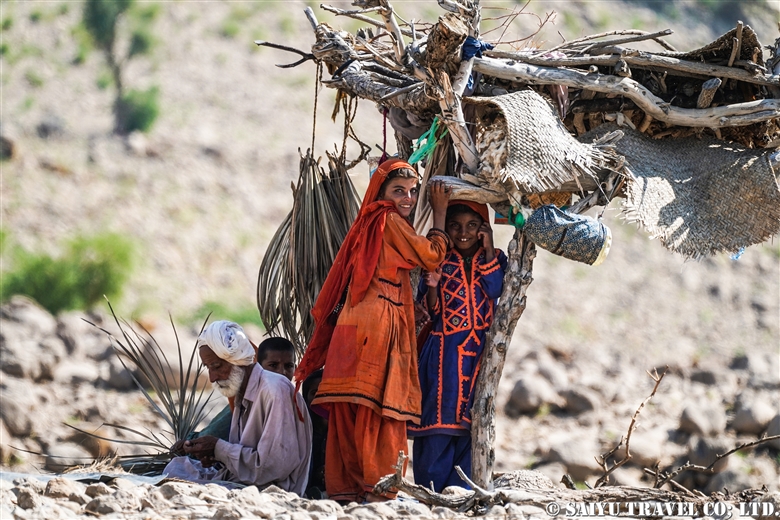 In the Gorakh Hill Station area of Sindh state, we  visited the local villagers of the Baloch. The Baloch people are a minority that make up only 4 percent of the total 200 million people living in Pakistan and are mainly living in the three countries of Pakistan, Afghanistan and Iran. The majority of Baloch live in Balochistan making up 50% and in Sindh 40% of the people living there (respectively).
Speaking Balochi, a northwestern Iranian language, the women of Baloch are famous for their elegant clothing and accessories. The Balochi people, are actually made up of as many as 130-150 different tribes. This time we met with the tribe members of the Buzdar clan.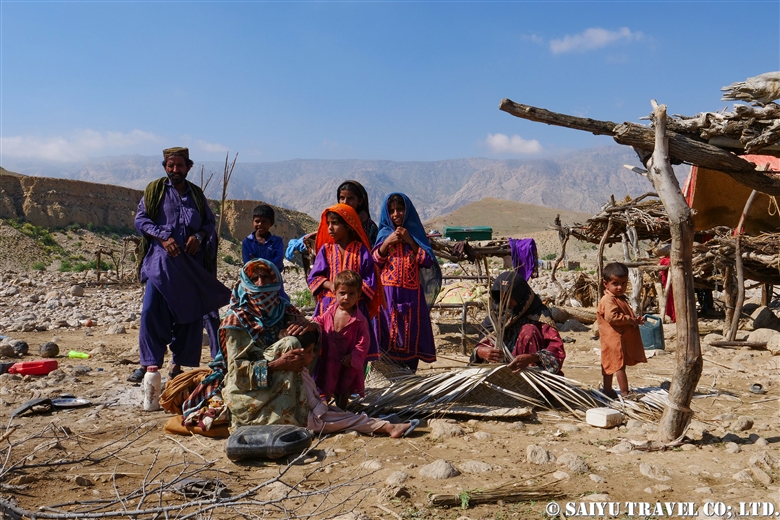 Being a very conservative people, simply visiting them in Balochistan  province can be quite challenging, just as daunting was getting their permission to photograph them. It might only be because they are accustomed to Pakistani visitors to Gorakh Hill Station, that (for now at least) we can be welcomed as foreigners to the area.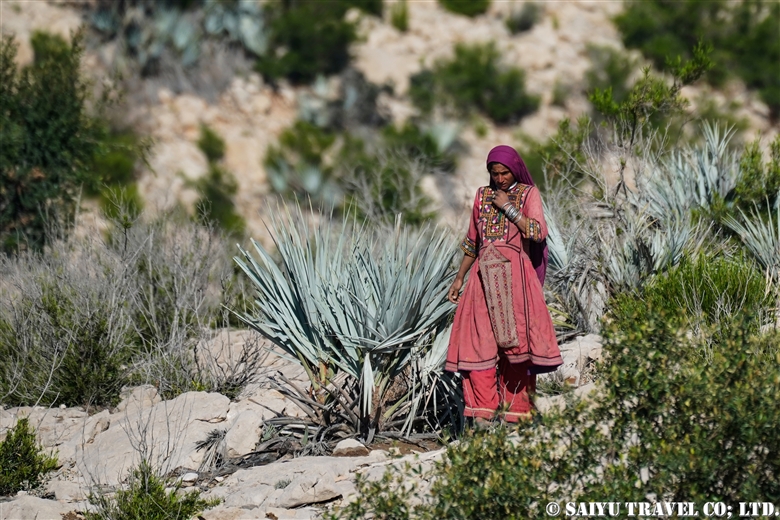 We were able to visit three villages in the Gorakh Hill Station area, and at each new stop we were welcomed by the eldest patriarch. They welcomed us by showing us their homes and introducing us to their family members. Other than the patriarch, the men worked in the fields at the foot of the hills or taking their cattle out grazing. The women gather local plants and work hard to weave sturdy mats from them.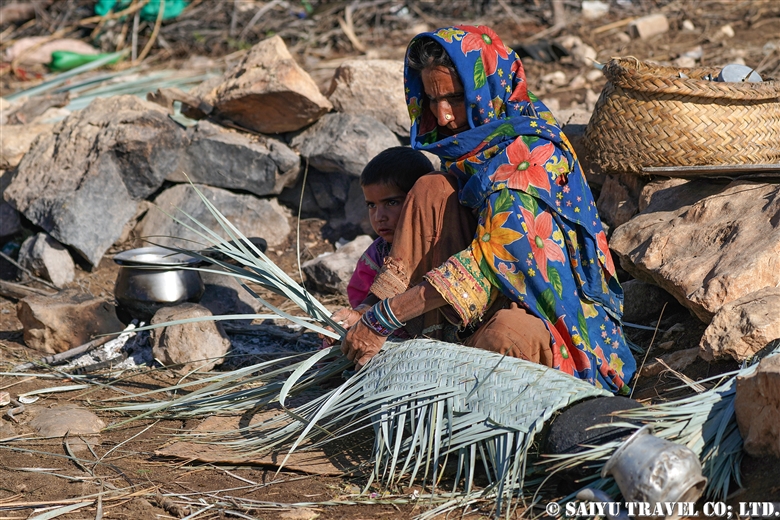 Near the Gorakh Hill was a village called Jarra Buthi. The elder was the 6th generation of his tribe who settled here. Women were working to weave their mats and sell them to earn an income. One mat is 500 Rupees.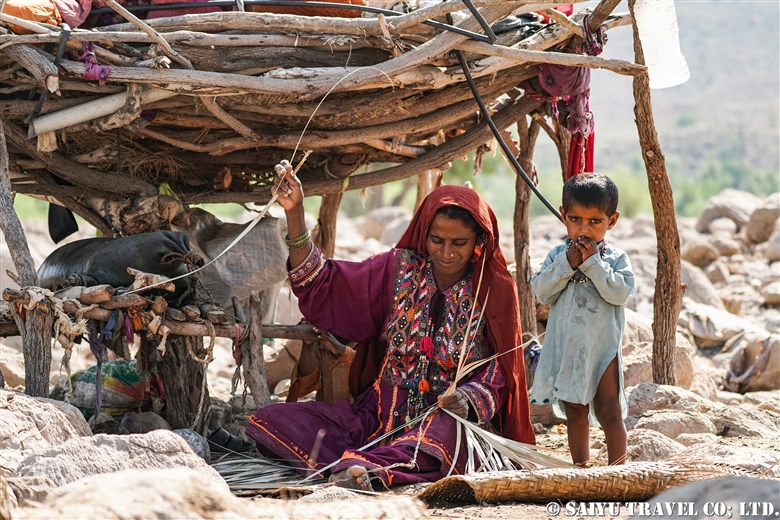 The traditional dress of the Balochi people is beautifully embroidered.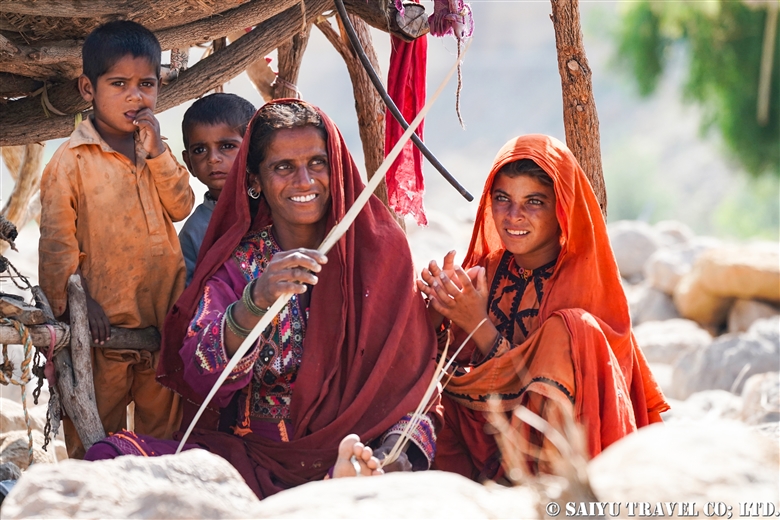 The Balochi people somehow make a living in the harsh nature and conditions of the Kirthar Mountain Range. As Pakistan is changing and progressing, these people are still living in their beautiful villages with a very traditional lifestyle.
Photo & Text : Mariko SAWADA
Visit : Nov 2019, Gorakh Hill, Sindh
Category :
- Gorakh Hills
>
◆ Sindh
Tag :
Pakistan Travel company
,
Pakistan tour operator
,
PakistanBlog
,
Pakistan Photography Tour
,
TravellingPakistan
,
PakistanTravelBlog
,
PakistanTourCompany
,
Balochistan
,
IndusCaravan
,
Baluchistan
,
Baluchestan
,
Gorakh hill station
,
Gorakh Hill
,
Sindh
,
Balochi
,
Saiyu Travel Pakistan
,
Baluchi