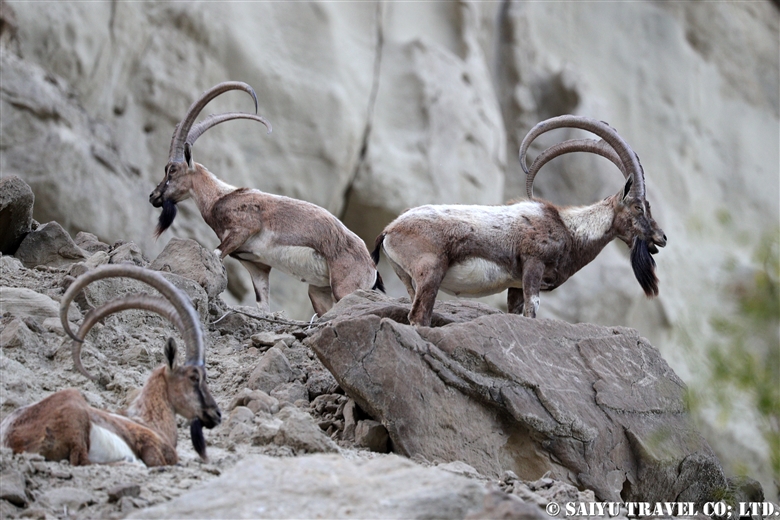 Sindh Ibex is a mountain goat family that lives in the rugged dry mountainous areas of southern Pakistan. As the name suggests, Kirthar National Park in Sindh is famous for its natural habitat. However, Sindh Ibex also lives in Hingol National Park, Balochistan.
Surprisingly it was easy to meet Sindh Ibex coming to the water in the dry Hingol National Park. It was at the sacred Hinglaj Mata Hindu Temple (also called Nani Mandir) inside the national park. When I approached the shrine, Sindh Ibex was eating grass in quite a close distance.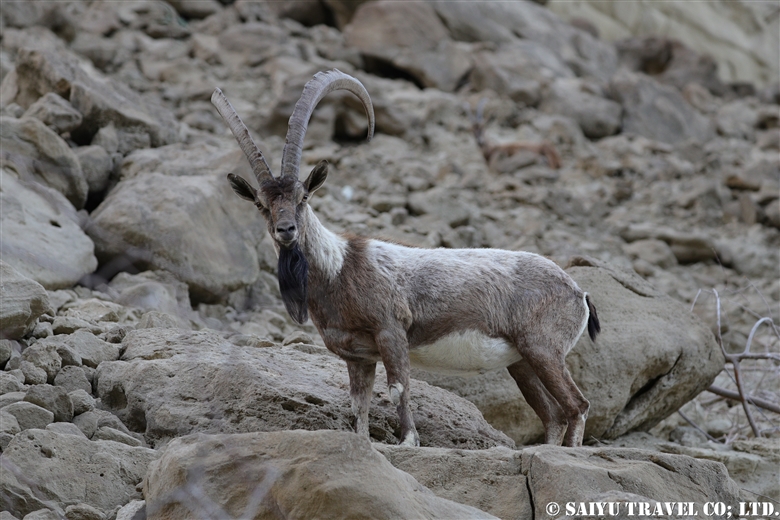 A male Sindh Ibex. There are two types of Ibex in Pakistan. Himalayan Ibex in the Northern Mountains and Sindh Ibex in the mountains of Sindh and Balochistan. The male horn of Sindh Ibex astoundingly grows 1m long.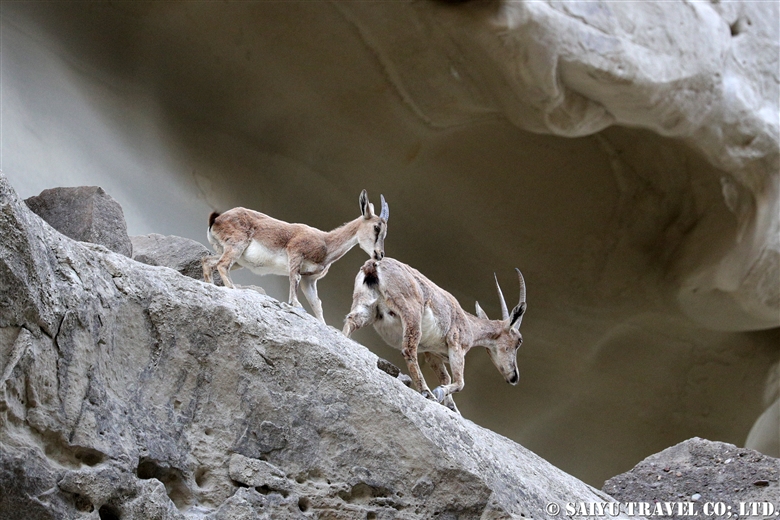 Gorgeous female Sindh Ibex and its baby.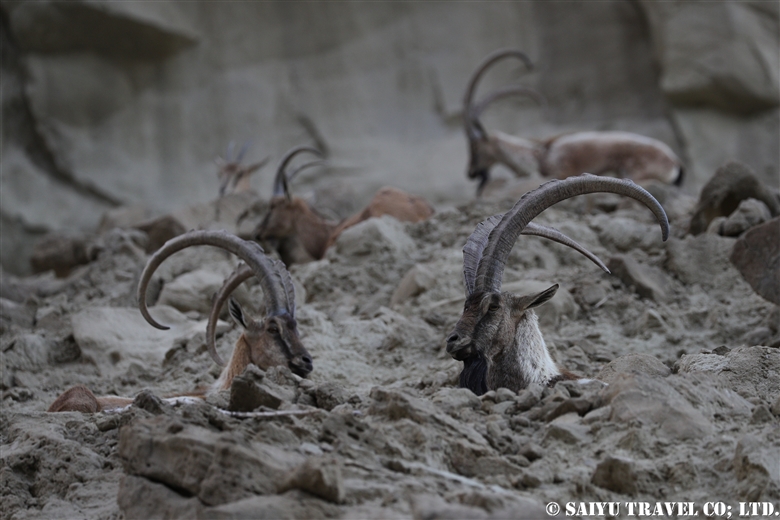 Going forward, suddenly I saw a group of Ibex emerging from just above the cliff. Generally, Sindh Ibex seems to move in relatively large groups.
There were a lot of trophy-sized males (ones with large horns permitted to trophy hunting). In Pakistan, Ibex trophy hunting is taking place. However, it is only prohibited inside the national parks and hunting is operated under the rules and regulations by the community forest. For 2019, 50 Himalayan Ibex and 24 Sindh Ibex in Pakistan are allocated for trophy hunting slots.
Hunting?? In this era?? No doubt, I am against hunting, but Pakistan's hunting situation is likewise identified with conservation and the endurance of the local villagers. Trophy hunting targets only large horned individuals who have no more ability to reproduce. Subsequently, these profits are given to villagers, so villagers crackdown on illegal hunting. Therefore, it is said that the Ibex population has increased in both the northern and southern regions since this system was established.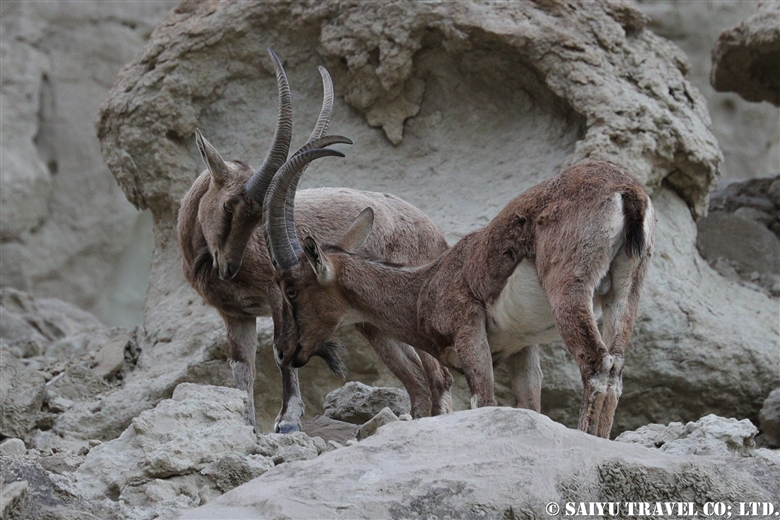 Energetic young males began battling with their horns.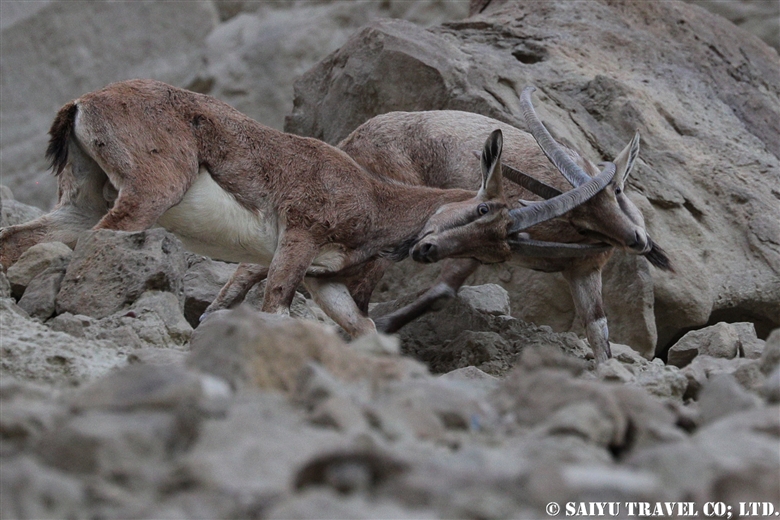 It's like a fighting practice. A male Ibex show dominance by fighting with a horn over females when they reach maturity.
Photo & Text  : Mariko SAWADA
Visit : Feb 2019, Hinglaj Mata/Nani Mandir, Hingol National Park,  Balochistan
Category :
- Hingol National Park
>
- Wildlife of Balochistan
>
- Ibex
>
◆ Balochistan
Tag :
Saiyu Travel Pakistan
,
Ibex
,
Wildlife
,
Balochistan
,
Hingol National Park
,
Pakistan Blog
,
Balochistan Tour
,
Pakistan Travel Blog
,
Pakistan Travel company
,
Sindh Ibex
,
Pakistan tour operator
,
Travel to Balochistan
,
Pakistan Photography Tour
,
Wildlife of Balochistan
,
Wildlife of Pakistan
,
Wildlife tour in Pakistan
,
Indus Caravan
,
Pakistan Wildlife Tour