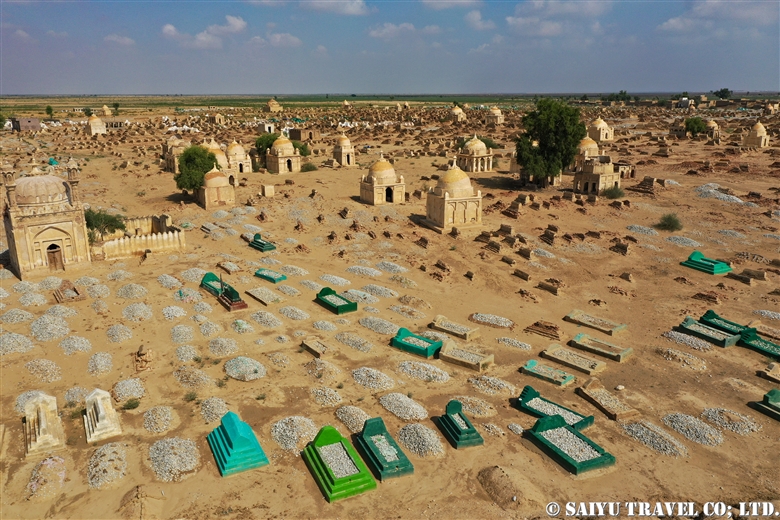 On the way along the Indus Highway, a villager showed us the second largest in Sindh, the Necropolis of Mian Nasir Mohammad Kalhoro.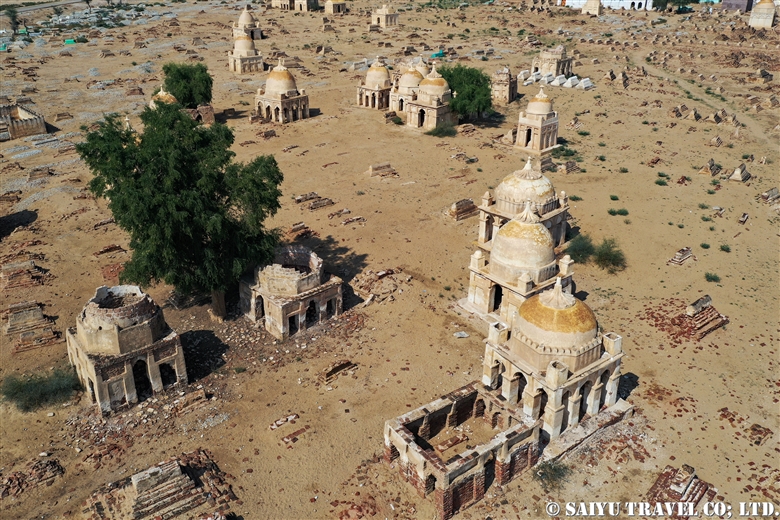 This group of tombs of the 17th Century Sindh Clan, from the Kalhoro Dynasty, is made up of groups of tombs for the royal families, priests, and on the outside, surrounded by the villagers' tombs. It makes me wonder if perhaps this is how the World Heritage Site, Makli Hills might look if it was still expanding.
The graveyard is an interesting atmosphere, but the visitors also took in a good view from the Indus Highway of the 'inland Sindh.' It is a nostalgic and warm place to see this side of Pakistan.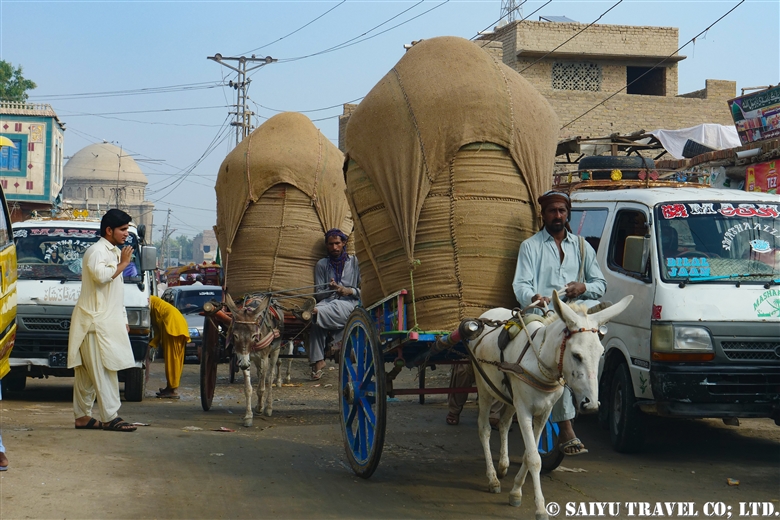 Are they carrying wheat? Between the cars and trucks, there are donkey drawn carts carrying goods.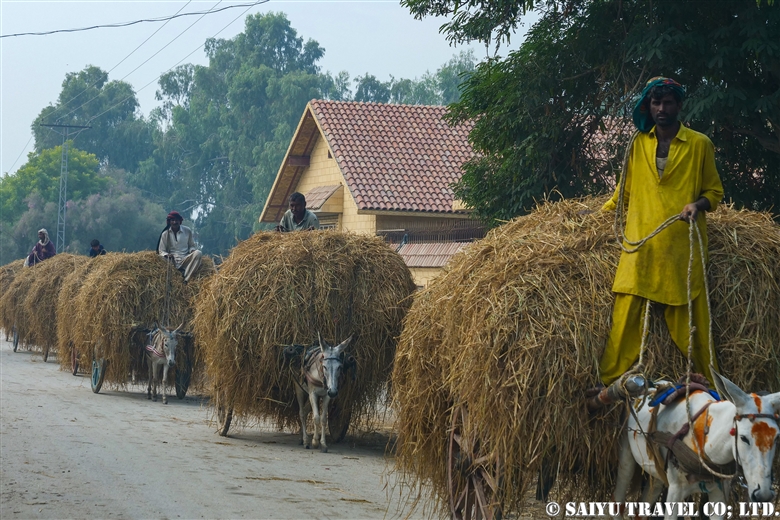 You can only see this kind of scene during the harvest season, the wheat being carted by the donkeys.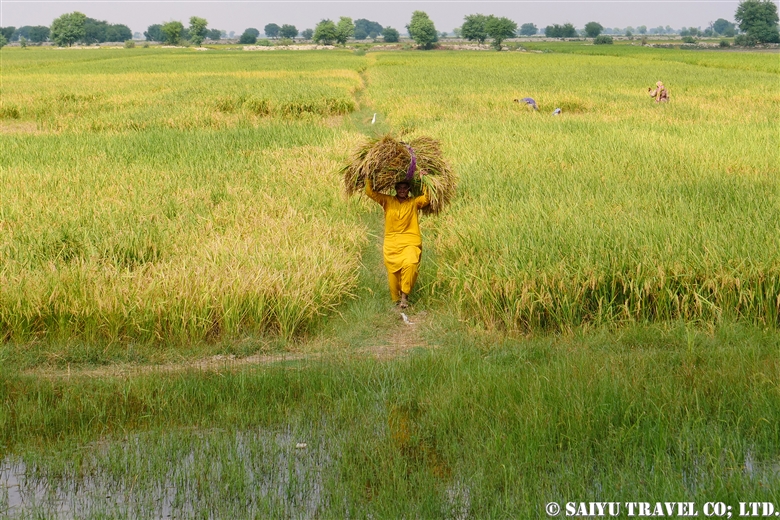 Harvesting from the fields. After the wheat harvest, the rice harvest begins.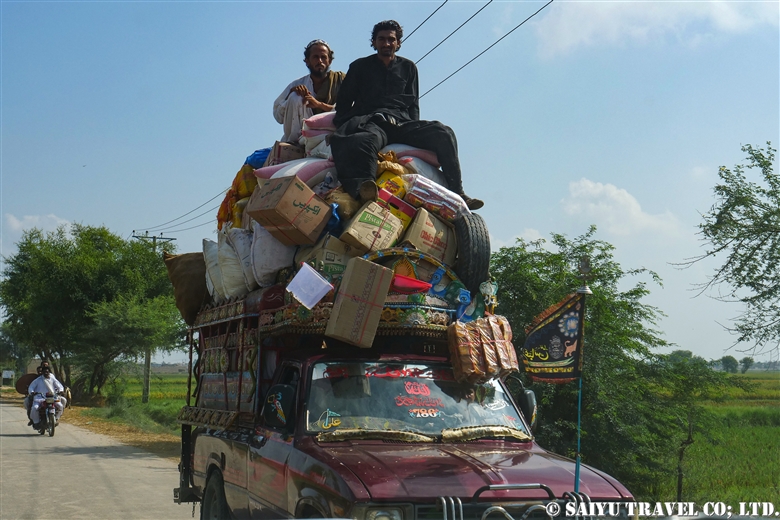 This small truck is loaded down with luggage and people as it is heading towards a village out of the city. These Sindhi villagers kindly exchange smiles with us as they pass.
Photo & Text: Mariko SAWADA
Visit: Nov 2019, Necropolis of Mian Nasir Mohammad Kalhoro, Dadu, Sind
Category :
- Monument / Heritage of Sindh
>
◆ Sindh
>
◇ Heritage of Pakistan
Tag :
Pakistan Travel Blog
,
Dadu
,
Sindh
,
Tour to Sindh
,
Indus Caravan
,
Pakistan Photography Tour
,
Saiyu Travel
,
Saiyu Travel Pakistan
,
Pakistan Travel company
,
Pakistan tour operator
,
Pakistan Blog
,
Necropolis of Mian Nasir Mohammad Kalhoro