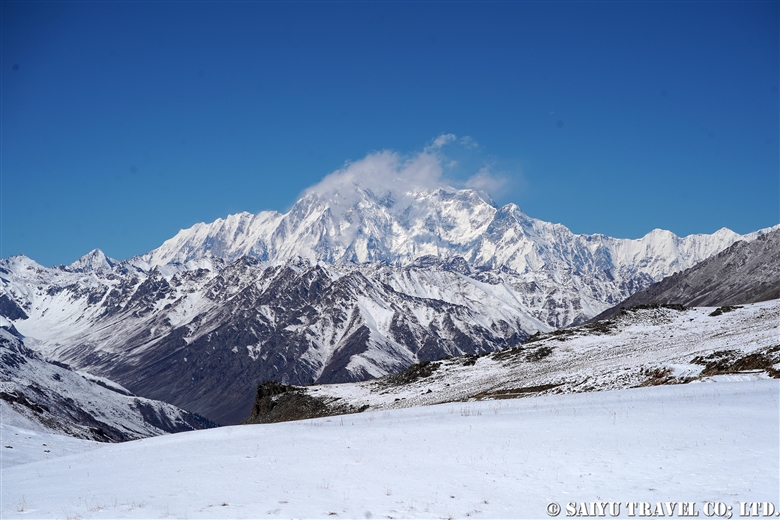 From the Deosai Plateau, there are several points where you can see the world's 9th highest peak, Nanga Parbat (8,126m/26660 ft), but the best spot, is to descend from Sheosar Lake to the Astore valley, in my personal opinion.
It was quite a difficult undertaking, actually, but I aimed for a chance to get photos of Nanga Parbat from the snowy Lake Sheosar. First, we have to avoid travel the day after it snows on the Deosai Plateau because the road is impassable. Second, even if you make it to the Lake Sheosar, it must be a sunny clear day to see Nanga Parbat, so there really are not many days when you can have these perfect conditions.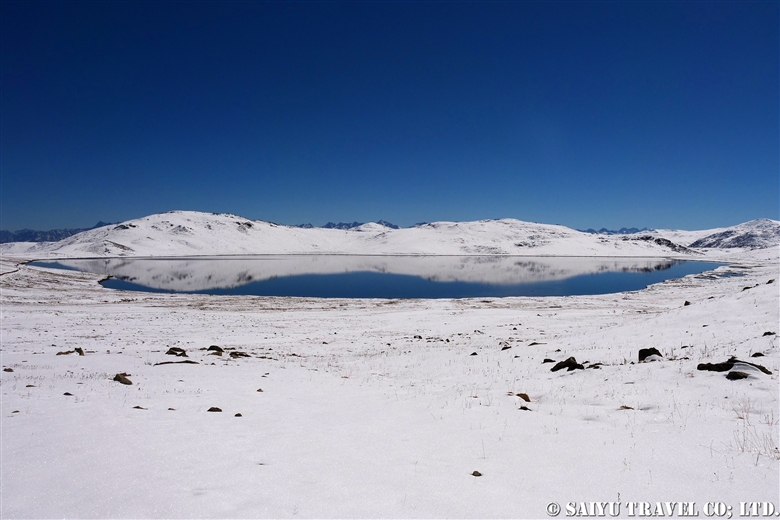 Lake Sheosar surrounded by snow. This trip happened to be a day trip from Skardu, but it was quite difficult to travel on the snow-covered roads. Still, the scenery was rewarding when we reached it, and there was no one else there at that time.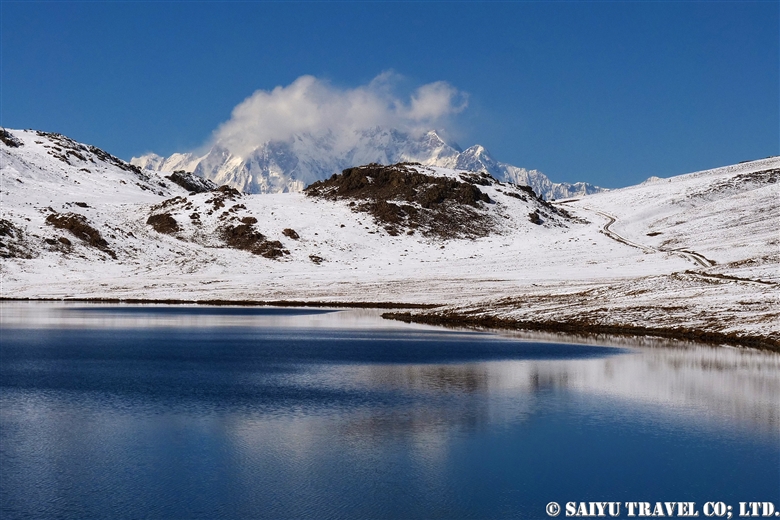 When I looked to the west, Nanga Parbat appeared over the lake. Too bad, that the clouds were covering it a little, but still, we could make out the mountain just enough.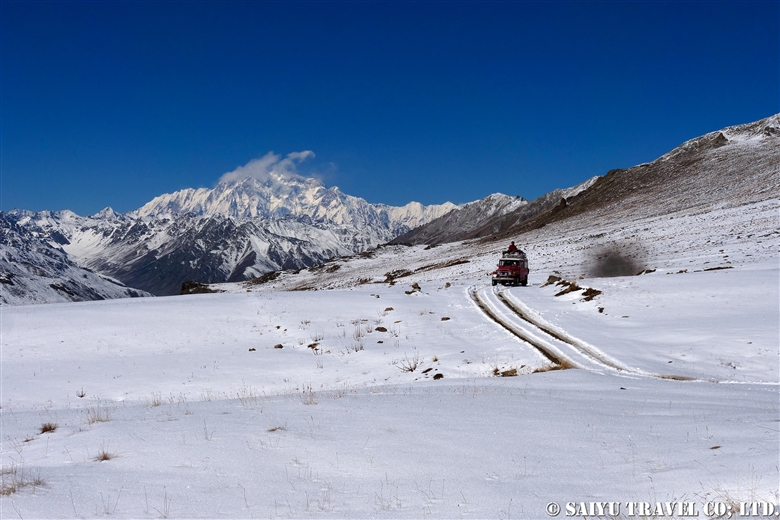 Heading down to Astore valley, you can see the entire mountain of Nanga Parbat. It is amazing that we can see this scene and get there by car.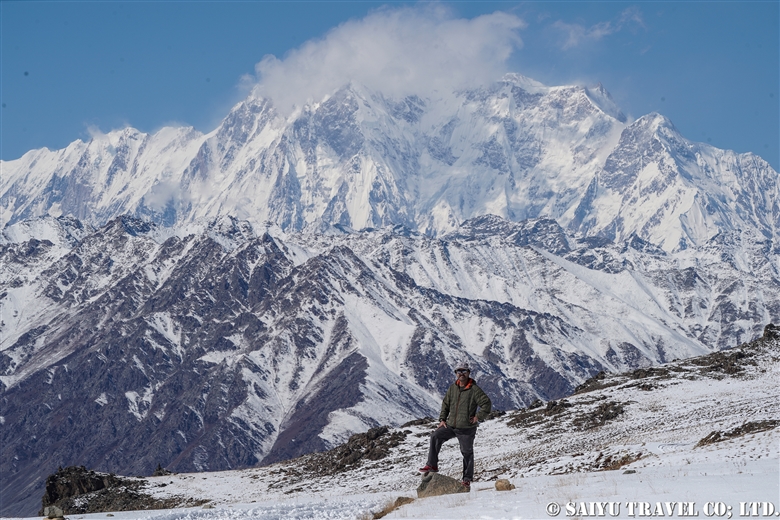 Amin, our guide took a commemorative photo with Nanga Parbat. Due to the road conditions, on the way back, we cannot linger for long here. After observing flock of the Caspian gull and common coot on the Lake, we quickly headed back to Skardu.
Photo & text: Mariko SAWADA
Visit: Oct 2021, Shoesar Lake, Deosai National Park, Gilgit-Baltistan
Category :
◆ Gilgit-Baltistan
>
- Deosai National Park
>
◇ Mountain of Pakistan
>
- Nanga Parbat / Himalaya Range
Tag :
Nanga Parbat
,
Nanga Parbat view from Deosai Plateau
,
Northern Pakistan Travel
,
Pakistan Travel company
,
Pakistan Blog
,
Pakistan tour operator
,
Pakistan Travel Blog
,
Pakistan Photography Tour
,
Sheosar Lake
,
Skardu
,
Travel Pakistan Blog
,
Indus river
,
Indus Caravan
,
Deosai National Park
,
Deosai Plateau
,
Kala Pani
,
Saiyu Travel Pakistan