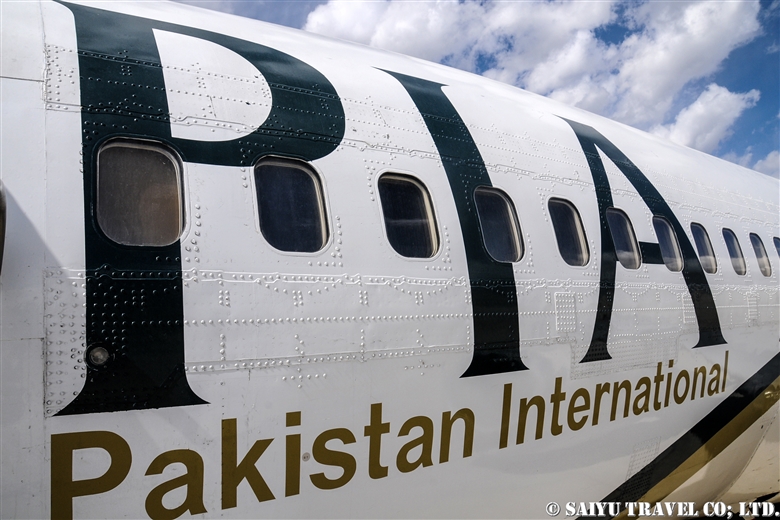 This is a description of my flight from Skardu to Islamabad using Pakistan International Airlines.
The Gilgit flight is usually very early in the morning, and due to the sunrise from behind the Nanga Parbat, everything looks white. However, the Skardu flight takes off a little later, when the sun is higher up in the sky. So it means the mountains are beautifully illuminated, although it may be a little cloudier when compared to the early morning hours.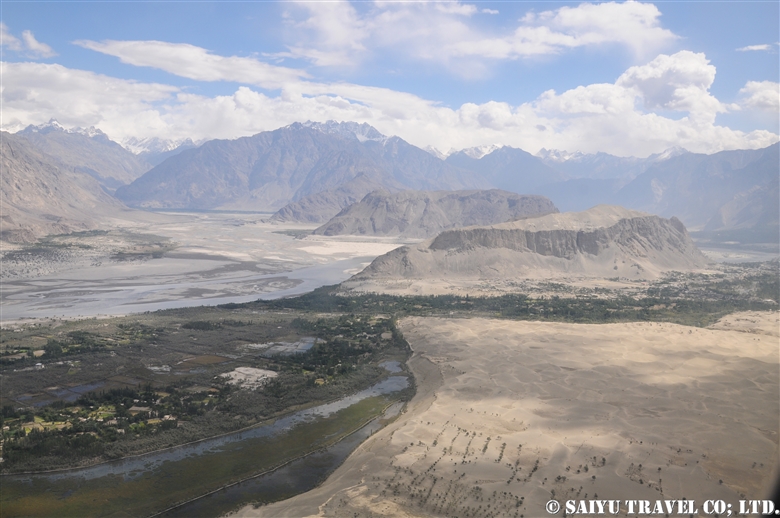 When you take off from the Skardu Airport, you will see the outlying villages on the edges the city, poplar-lined streets, the Indus River, and boundary of the Katpana Desert.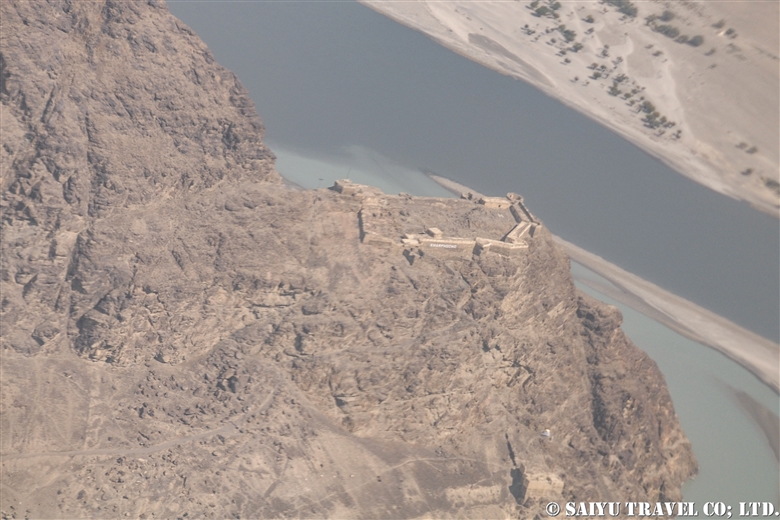 The Skardu Fort, also known as Kharpocho, was built on a cliff along the Indus River in the 16th century.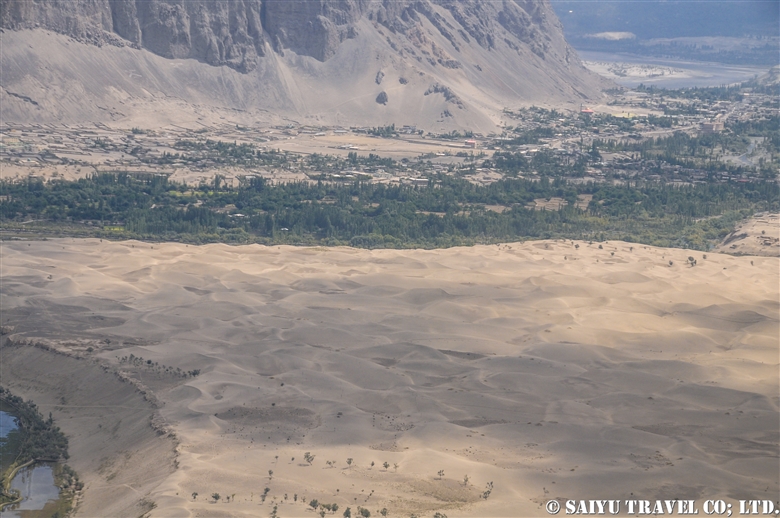 Sand dunes in the Cold Desert can be seen stretching from the Skardu Valley to the Shigar Valley. It is a rare desert at a high altitude of about 2,500 m, which is quite unique in the world. The sand dunes are small and scattered from Ladakh, India's Nubra Valley to Skardu but the dunes get bigger and more beautiful in the area from Skardu to Shigar.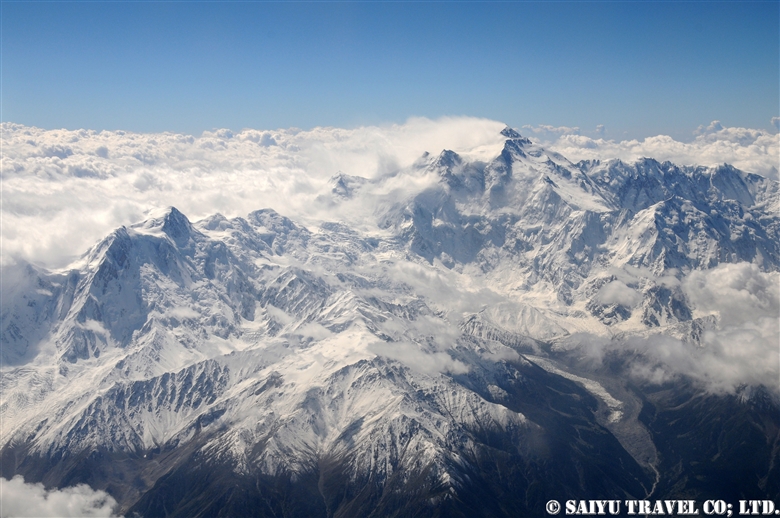 This is Nanga Parbat, the 9th highest peak in the world. When I left Skardu, I thought it would be too cloudy and we wouldn't be able to see it, but the southwestern side was clear.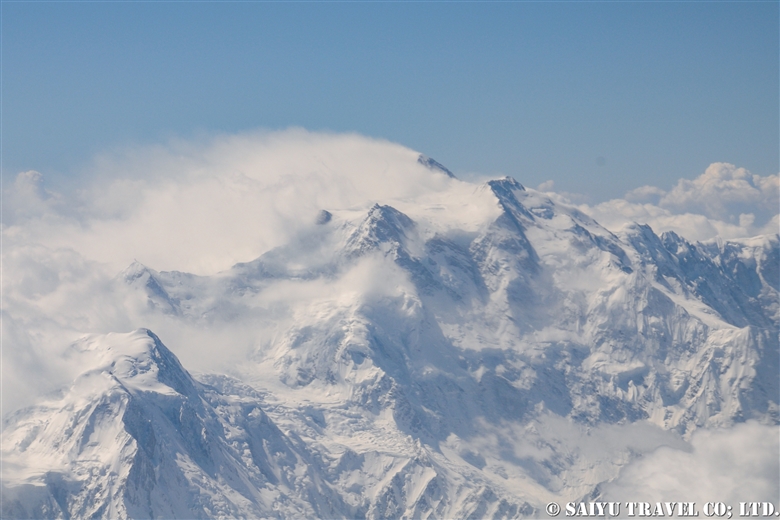 The summit looked to be very windy, blowing the snow off the peak.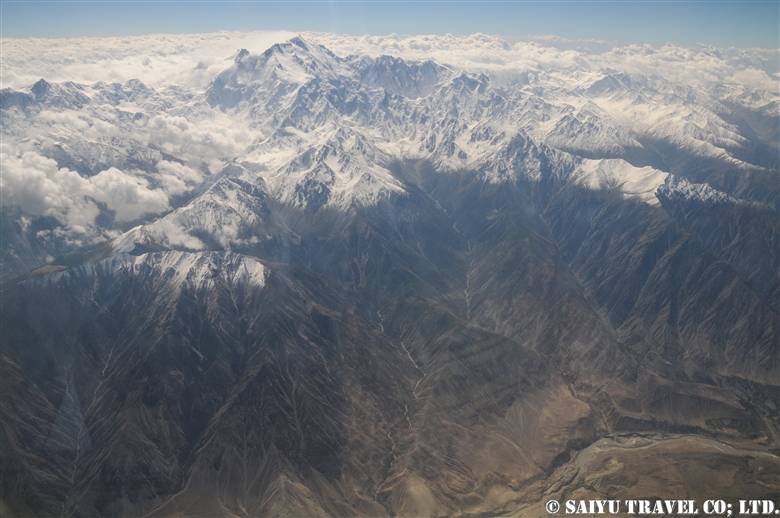 The main peak of Nanga Parbat is at an elevation of 8,126m, and the banks of the Indus River are at about 1,100m. So from the window of the plane, you can see the topography with a height difference of 7,000 m! It's a really rare opportunity to be able to see 23 kilometers straight down and be able to compare the height of the mountains.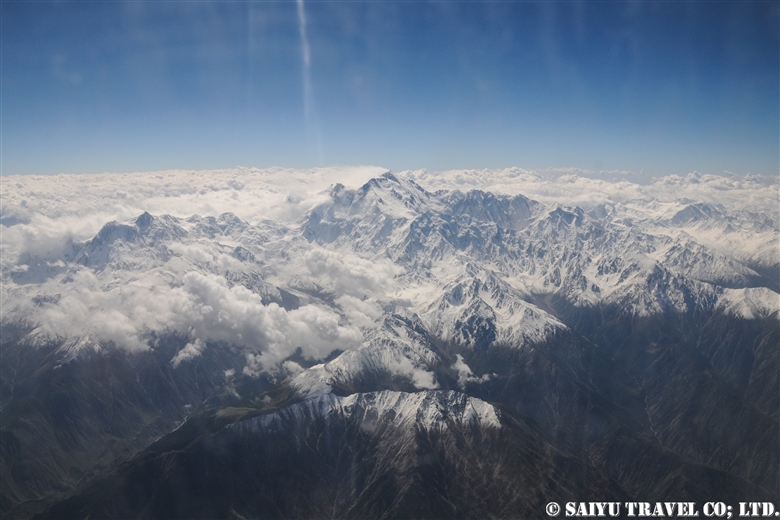 And this is the whole picture of the Nanga Parbat massif. The north side Chongra Peak, Raikot Peak, and the Main Peaks.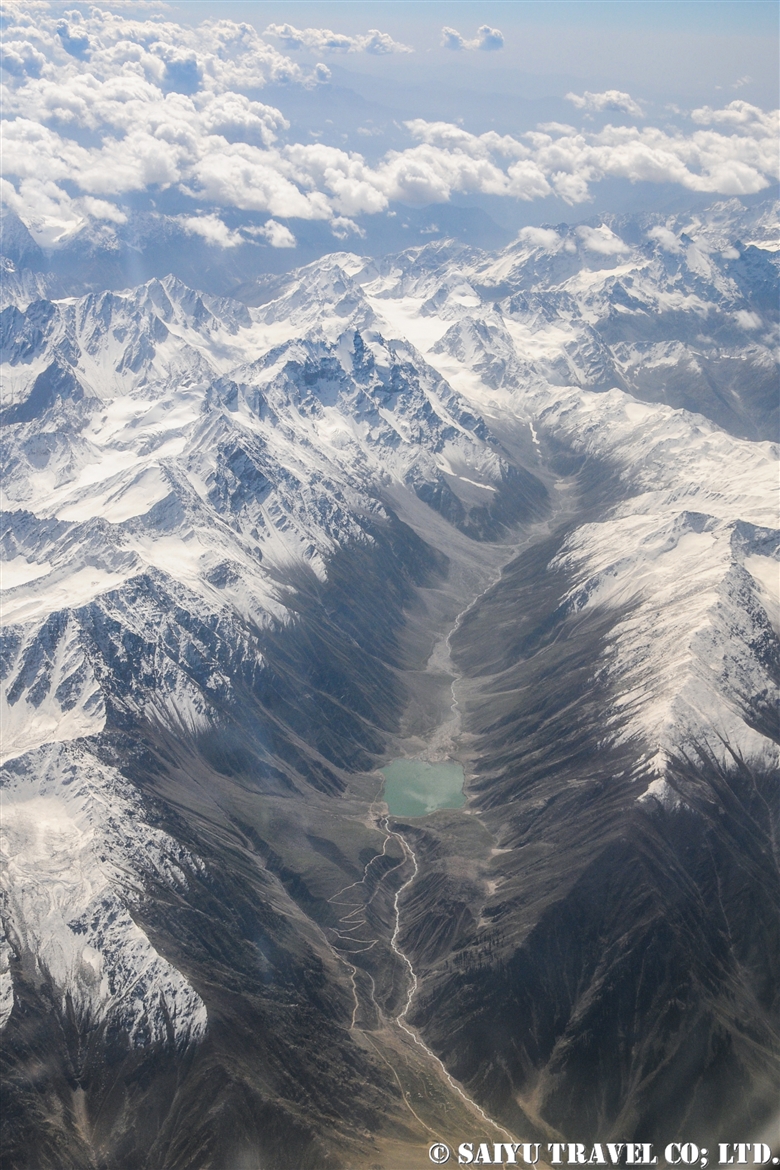 This is deep in the Naran Valley, Saiful Maluk Lake. It used to be such a pristine place, but regrettably, it has become a sad example of a tourist destination that has become full of garbage, due to the increase in visitors in recent years.
Well, we are coming back to reality now, and soon we'll enter the Punjab Plain and touchdown at Islamabad.
Photo & Text : Mariko SAWADA
※These photos were taken on a September flight from Skardu to Islamabad on Pakistan International Airlines.
Category :
◆ Gilgit-Baltistan
>
- Skardu
>
- Nanga Parbat / Himalaya Range
Tag :
Nanga Parbat
,
Northern Pakistan Travel
,
Pakistan Blog
,
Pakistan Travel Blog
,
Travel Pakistan Blog
,
Indus Caravan
,
Saiyu Travel Pakistan
,
Pakistan Travel company
,
Pakistan tour operator
,
Pakistan Photography Tour
,
PIA
,
Skardu
,
PIA Skardu flight
,
Indus river
,
aerial photography