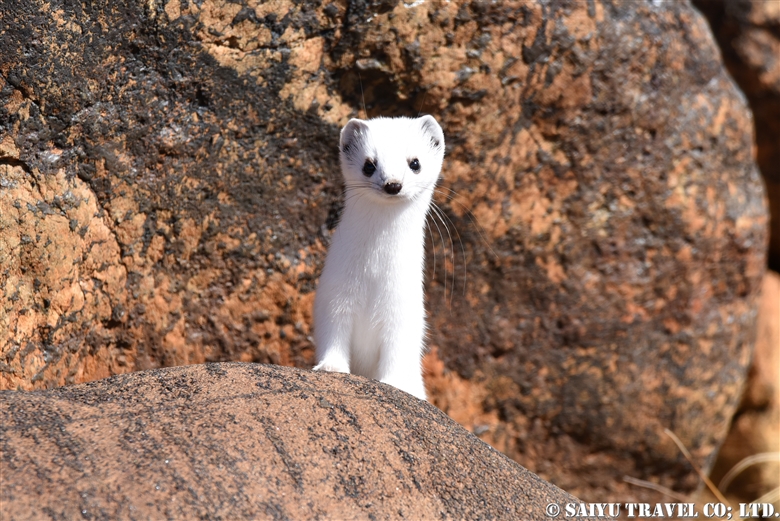 It is a Stoat, also known as a short-tailed weasel, which I observed at Deosai National Park, in October.
The morning and evening temperatures were below freezing point during this season. The Stoat was completely engulfed in white winter fur; protected from the predators and the harsh cold weather.
A Stoat is widely distributed in northern Eurasia continent and North America. In Pakistan, it is found in the northern mountainous areas.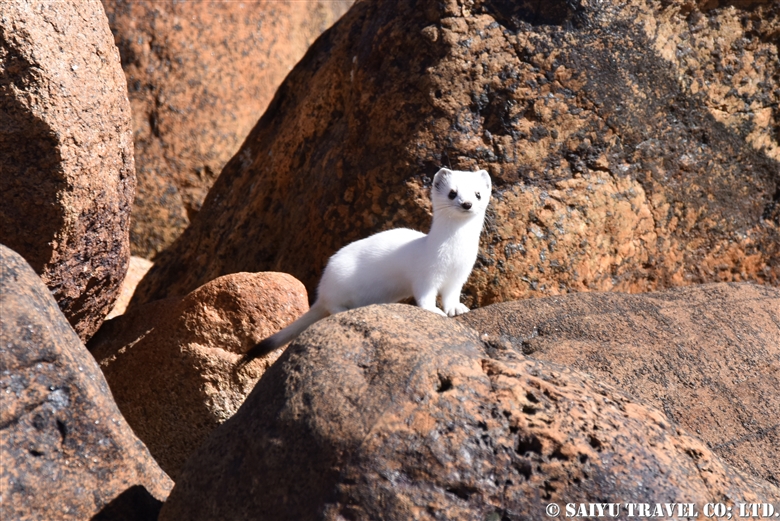 There was no one where we stayed at Bara Pani campsite. A calm and peaceful place and only cold wind were blowing… Ultimately, a Stoat came quite close to us without any fear! Thus, we had the perfect opportunity to photograph it.
Photo & Text : Mariko SAWADA
Observation: Oct 2015, Deosai Plateau, Deosai National Park, Gilgit-Baltistan
Category :
◆ Gilgit-Baltistan
>
- Deosai National Park
>
◇ Wildlife of Pakistan
Tag :
Deosai Plateau
,
Pakistan Blog
,
Saiyu Travel Pakistan
,
Pakistan Travel Blog
,
Pakistan Travel company
,
Saiyah Travel
,
Pakistan tour operator
,
short-tailed weasel
,
Pakistan Photography Tour
,
Stoat
,
Travel Pakistan Blog
,
Wildlife of Pakistan
,
Bara Pani
,
Indus Caravan
,
Deosai National Park