The Pakistan Airlines flight from Islamabad to Skardu on good weather days are renowned for their great views of the world's 9th highest peak, Nanga Parbat which stands at 8,126 m (26,660 ft).
This video was taken on a sunny day in October during our visit as we flew on flight PK451. I took the video with my iPhone. I have been on this flight a number of times before, but on this day in particular, Nanga Parbat felt closer than ever before!
Nanga Parbat from PK451 (Aerial View)

The video linked below was taken with a Go Pro 10 by Amin Gazi Karim of the Indus Caravan who was on the same flight with us. His short reel highlights moments from the entire flight from flying towards Nanga Parbat to our landing in Skardu.
Skardu is now a popular destination among domestic Pakistani tourists, with flights from Karachi and Lahore during the summer season, with three arrivals a day on the weekends. Compared to in the past, there have been improvements on the flight operation rates.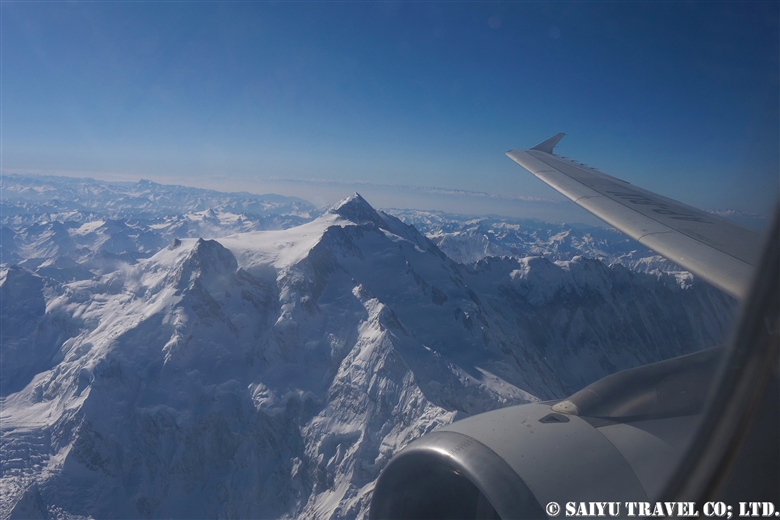 The peak of Nanga Parbat taken from the airplane. There are often clouds on the peak, so we were lucky to have a really clear view.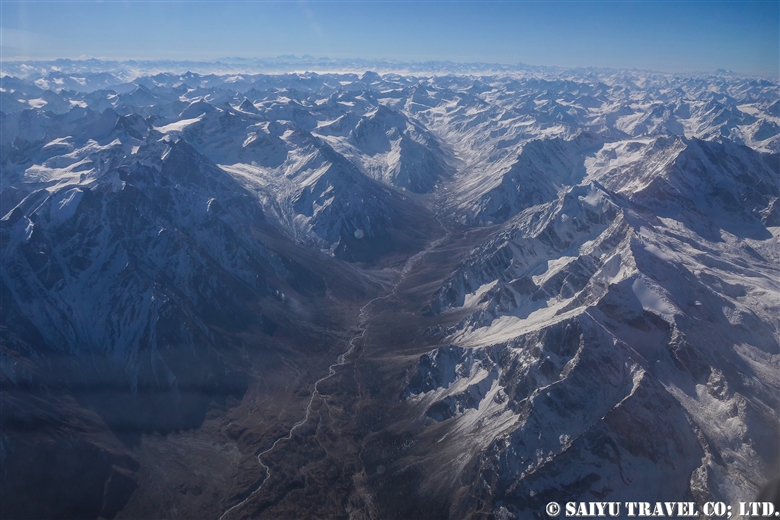 As we approach Skardu, the snow-capped mountains and valleys begin to appear.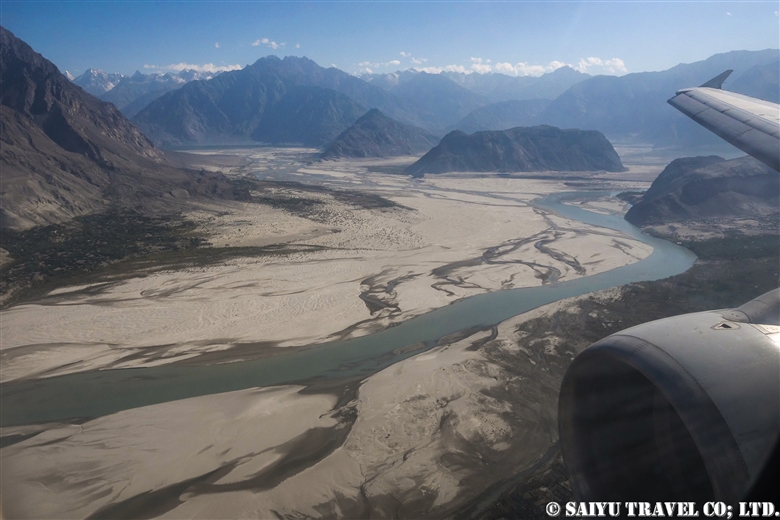 The flow of the Indus River has carved out the Skardu valley. Skardu Airport is right along the riverbank.
Landed at Skardu Airport. With the aim of it becoming an International Airport, there are various projects ongoing to expand it and maintenance is underway. In fact, it is located right on the boarder with India, and the military also uses the airport regularly, so there are plans for a new runway.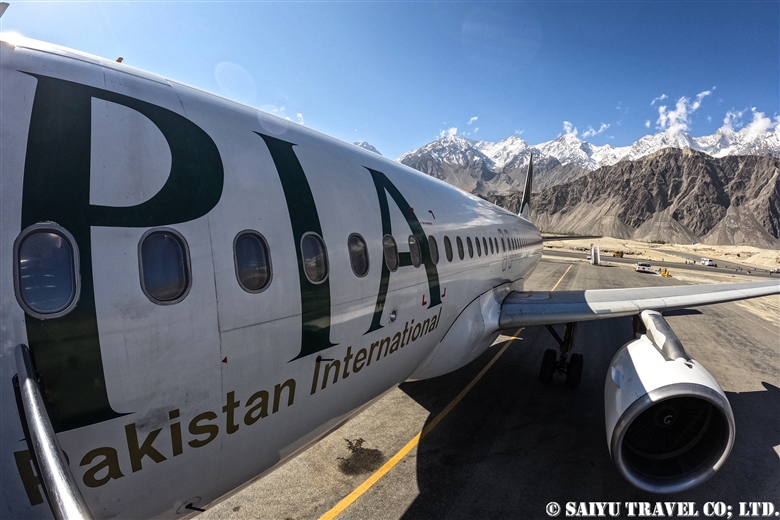 On November 30, 2021  Pakistan Airlines closed their branch in Japan. This airline that has connected Tokyo to Islamabad for nearly 30 years, will be gone and makes me so sad.
Thanks to Pakistan International Airlines and everyone who supported flight to Tokyo.
Image & text : Mariko SAWADA
Visit :Oct 2021, taking flight PIA 451 from Islamabad to Skardu
Category :
= Video Clip Gilgit-Baltistan
>
◆ Video Breathtaking Views of Pakistan
>
◆ Gilgit-Baltistan
>
- Skardu Valley
>
◇ Mountain of Pakistan
>
- Nanga Parbat / Himalaya Range
Tag :
Nanga Parbat
,
Northern Pakistan Travel
,
Pakistan Travel company
,
Pakistan Blog
,
Pakistan tour operator
,
Pakistan Travel Blog
,
Pakistan Photography Tour
,
Travel Pakistan Blog
,
PIA
,
Indus Caravan
,
Skardu
,
Saiyu Travel Pakistan
,
PIA Skardu flight
,
Indus river
,
aerial photography
,
Pakistan International Airlines