Company Overview
Company name
INDUS CARAVAN (Pvt)Ltd.
Address
Office # 14, 3rd Floor, Anique Arcade, I-8 Markaz, Islamabad.
Phone No.
+92(51)271-9425
Office hours
9:30~17:30(Office is closed on Saturday and on the holidays in Pakistan)
Director
Adnan Saeed / Ejaz Sohail / Mariko Takahashi / Kengo Yonetani
License Number
ID-2266 (License issued by Department of Tourist Services Government of Pakistan)
Our services

Tourism and travel-related services including: 

- Hotels and restaurants
- Flight arrangements
- Tourist guide services

- Vehicle rental services and other services.
Other Office
Saiyu Travel
Company Group

Japan - Saiyu Travel Co.,Ltd. (Saiyu Travel Company Group – Head office)

Adventurous or special interest outbound tours! We also arrange inbound tours for our foreign customers.
web : http://www.saiyu.co.jp/


[Tokyo Head Office]

3rd floor,Kyodo Bldg. Jimbocho, 2-2, Kanda-Jimbocho, Chiyoda, Tokyo

Tel :(+81)3-3237-1391

[Osaka Branch Office]
4th floor, Umeda East Bldg., 5-15, Taiyujicho, Kita, Osaka
Tel : (+81)6-6367-1391
[Hokkaido Branch Office]
41-5 Rebuncho Rausu-cho, Menashi-gun, Hokkaido
web : http://shiretokoserai.com/






Nepal - Saiyu Nepal (Tour Operator)

Inbound services to Nepal for trekking/summiting and other sightseeing programs.
web : http://www.saiyunepal.com/


[Kathmandu Office]
Kutu Bahal Marg, Chabahil -7 Kathmandu, Nepal.
TEL:+977-1-4487477 , +977-1-4489177




India - Saiyu India (Tour Operator)

Inbound services to India for sightseeing and nature tours.
web : https://www.saiyuindia.com/


[Delhi(Gurgaon) Office]
103, 1st Floor, DLF City Center Mall, MG Road, Gurgaon, Haryana, India
Tel: (+91) 1244017901





Sri Lanka - Saiyu Lanka (Tour Operator)

Inbound services to Sri Lanka specializing in sightseeing and nature tours.
web : https://www.saiyulanka.com/


[Colombo Office]
291, Orex city complex,Ekala, Ja-ela, Sri Lanka
Tel:(+94) 11 224 9145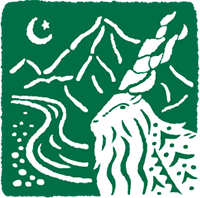 About our logo
The logo design is based on the Indus stamp that was once used in the Indus Valley Civilization period. It's the symbol of Pakistan with a design of the Markhor- the national animal; the Indus River; K2, the highest peak of Pakistan, along with the moon and star representing Islam.
Our History
Our History in Pakistan with the Japanese partner company "Saiyu Travel Co,Ltd"
Establishment of Indus Caravan(Pvt) Ltd


World's first tour of Balochistan mud volcano
Inspection tour of Shatung Peak(5,223m)


Buldar peak(5,602m)Expedition.


Broad peak(8,047m)Expedition.


Clean-up Caravan tour of Deosai Plains.


Wahan/Baroghil Valley Expedition.


Spantik(7,027m)Expedition.


Filming Arrangement of Japanese movie " A Chair on the Plains" filmed by Toei Company Ltd
Arrangement of Japan External Trade Organization(JETRO) Pakistan mission


Minglik Sar (6,050m) Expedition.


Shimshal Pamir Expedition
Concordia Helicopter Landing tour


Concordia Helicopter Landing tour


Fist Khunjerab pass(China–Pakistan border) crossing tour


Saiyu Travel (Japan) operated first Pakistan overland tour.

Responsible Tourism
Being Responsible and Thoughtful of the Natural Environment - Initiatives being Undertaken at Indus Caravan to Conduct Responsible Eco-tourism to Maintain a Beautiful Pakistan into the Future
Blessed with nature, Pakistan has many unique and beautiful sights from the Karakoram mountain range to the Arabian Sea. Home to many rare species that live in the mountains like Pakistan's national animal the Markhor, as well as the ibex and snow leopards.
Many migratory birds also pass through the Indus River system in the spring and autumn. During the winter, migratory birds arrive here from Siberia and Central Asia.
Unfortunately, overexploitation of the natural resources due to economic growth, uncontrolled development of tourism, and pollution from trash is causing the loss of habitat and impacting the natural beauty of Pakistan.
Indus Caravan thoughtfully operates tours in the following ways:


Reduce the use of plastic products and unnecessary packaging
Reduce the use of small plastic bottles by installing mineral water servers on moving vehicles.
Being responsible with our trash. Promoting trash cleanup activities at camping and National Parks that we visit.
Being respectful of local customs, having cultural and religious sensitivity when visiting the villages.
Practicing good manners for wildlife observation and photography by keeping a proper distance from wild animals.
Promoting wildlife awareness and protection among the residents so they can also understand the value of ecotourism as a source of benefit to them.
We promote smaller group sizes in order to minimize the impact on the resources as we visit these small villages.
Promoting cultural / religious sensitivity of our guests by educating them about the local customs as well as taboos in order to avoid miscommunication or offensive behavior.
Being respectful of socially and religiously significant places by acting in a respectful way when taking photos or speaking as a group or as a male/female.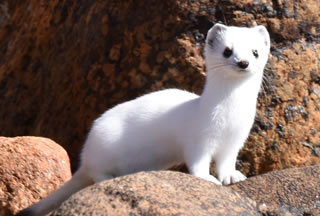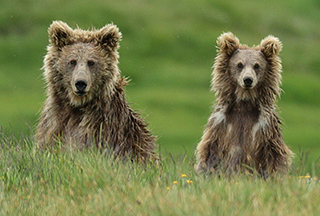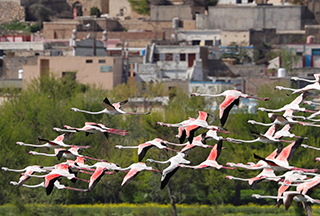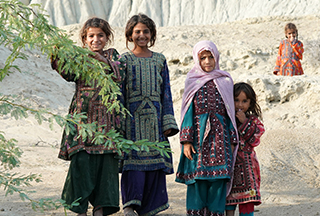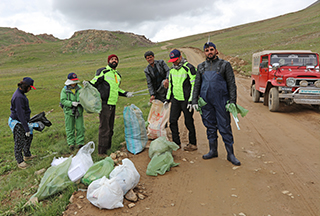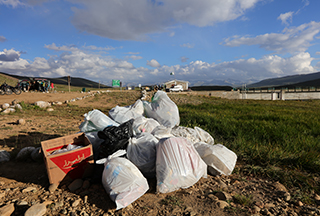 We are making these efforts and ask that our customers understand and cooperate in order to sustain the healthy development of tourism in Pakistan. If you have a concern or suggestion for improving your tour, please feel free to contact us. We look forward to expanding our efforts to promote environmental conservation together with you and the communities of Pakistan.
Our Team
Adnan Saeed
 / CEO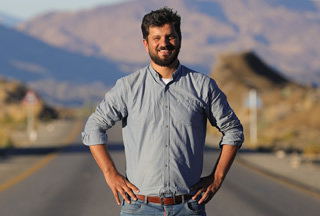 Adnan a native of Thandiani in Abbottabad a summer station for the British Army during their rule in subcontinent did my graduation from Peshawar a historic multicultural city in Management sciences followed by starting my professional career in service industry. I worked in Banking and tourism industry for 9 years before taking responsibility as CEO of Indus Caravan, a company which will work to provide best services to our clients in tourism and hospitality along with bringing Positive and soft image of Pakistan throughout the world.
Ejaz Sohail
 / Managing Director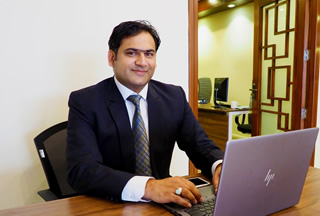 Born in Karachi and belongs to Faisalabad and settled in Islamabad from last 30 years. A Business Graduate choose tourism as a profession due to interest in culture and adventure, in my college life I used to explore the Forts and historical sites in Punjab, KPK and Kashmir with friends. After completion of my studies I got an offer in a tourism company to work in operation department which I choose happily. I Joined the tourism field in 2005 and worked in operation department, now I have an experience of 15 years in managing tours, correspondence, operations matter's.
(Amin) Ghazi Karim
 / Mountain Guide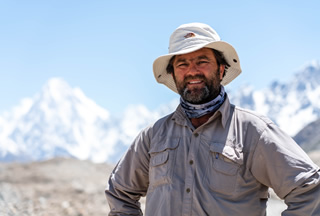 A native of Karimabad Hunza in Gilgit Baltistan grew up watching tourist pour in my village throughout the summers for Karakorum and Himalayan ranges. Started my professional career in Adventure tourism in 2001 as Guide in all 3 Mountain Ranges like Karakorum, Himalaya and Hindukush. In 2009 I went to Nepal for trekking to Mountain Everest base camp (Kala Pathar and Gokyo). I joined Indus Caravan as Manager Adventure and am looking forward to provide best services for Adventure section of the company.
Momin Shah
 / Mountain & Tour Guide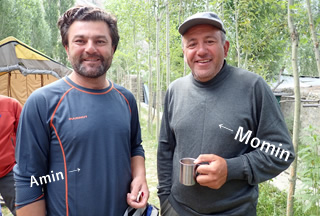 Momin shah born in the remote valley of Shimshal Hunza. After completing my graduation, I joined tourism in 1996 as trekking guide since then I am linked with tourism industry. being a guide, I have travel all our Pakistan and specially in the mountains of Karakorum and Hindukush. With my 24 years' experience and more than seventy times trekking to the famous baltoro glacier (k2 trek) I have experienced so many adventures. I have been selected as "national tourism ambassador award" 2018-19.
Saleem Ullah Baig
 / Tour Guide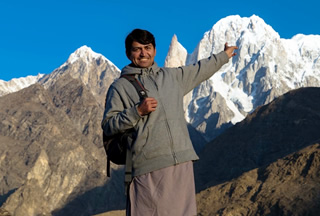 My name is saleem ullah baig . I am from hunza karimabad. I have passed my higher education in economics but as I from Hunza touristic area that attracted me to join in tourism field. I have passed my Japanese advance diploma from NUML in 2002. I started work as tour guide since 2003. I joined Indus Caravan as Senior Japanese Speaking Guide after having more than 17 years' experience in the field of Guiding cultural and trekking tours throughout Pakistan.
Rehmat Ali
 / Tour Guide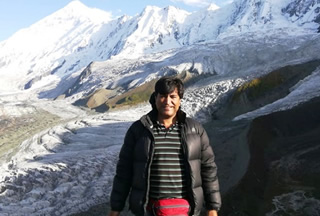 From Altit Hunza. Study commerce college in Gilgit. Graduated in history. Japanese advance diploma and English diploma from NUML Islamabad. Started working as Japanese and English speaking guide in 2003. I Joined Indus Caravan as Senior Japanese Speaking Guide and Operation department after having 17 years' experience of handling the Cultural and Trekking Tours from North to South of Pakistan.
Tariq Saleem
 / Tour Guide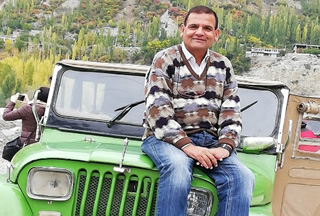 A growing professional with comprehensive expertise in travel & tourism. I have diploma in japanese language, passed Japanese language proficiency test level 4 & 3 from Japan Graduate from Punjab university. Can speak Japanese, English, Urdu and Punjabi. 31 years of experience as a Japanese/English Speaking Guide in well-known tourism companies in Pakistan from 1989 to till date
Rashid Ahmed
 / Tour Guide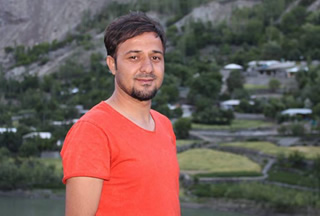 Belongs to Ghizer Valley in Gilgit Baltistan renowned for its outstanding natural beauty.I choose tourism industry as a profession after doing my graduation in "Tourism and Hospitality" For the last 3 years I am working as a Cultural and Trekking Guide. Languages I can speak are English, Urdu, Punjabi, Chitrali, Shina, and Brushashki. I can also understand Pushtu and Persian Languages as well
Kubra Arif
 / Operator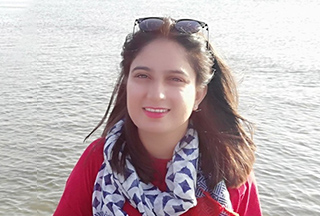 My name is kubra Waqas a native of Pothohar region in central Punjab of Pakistan which has its long history tracing back to Alexander route of conquering the world. A Student of phycology who had interest in understanding different psyches couldn't ask for a better professional career than tourism industry, I am happily associated with the industry from last 4 years.
Noor Khan
 / Mountain Chef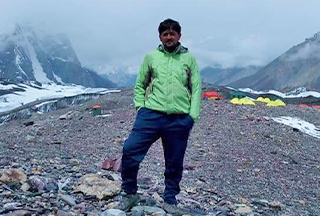 I am from the beautiful hunza valley. I have 12 years' experience in hotel industry as a Chef from 1999 to 2012 I have worked in different Hotels Like Hunza Embassy, Hunza View, PC and Hanna restaurant and more than 8 years' experience in trekking as a mountain Chef. I can make Japanese, Italian, Chinese and Pakistani dishes. Language I can speak are English, Urdu and some local languages