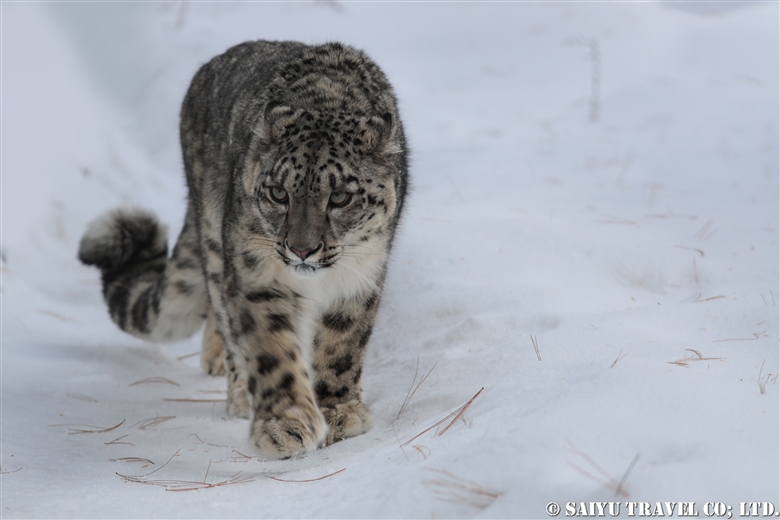 This is about Lolly the Snow Leopard, who has moved to the Naltar Valley.
Continuing from the previous day, I spent at Lolly's facility from the morning. (The photo of Snow Leopard in this article is in captivity, not in wild)
Firstly, stop the jeep near the ski slope and walk from here. I asked the locals why Lolly was supposed to come to Naltar instead of Khunjerab National Park where she was born.
"I don't know for sure, but it's because Naltar has army facilities and army officials are watching it.", he said. Certainly, at the fence of Lolly, there are army related people besides the tourists.
When I arrived at the fence, I saw Lolly was walking along the fence.
The staff said, "After eating meat, she walks like this."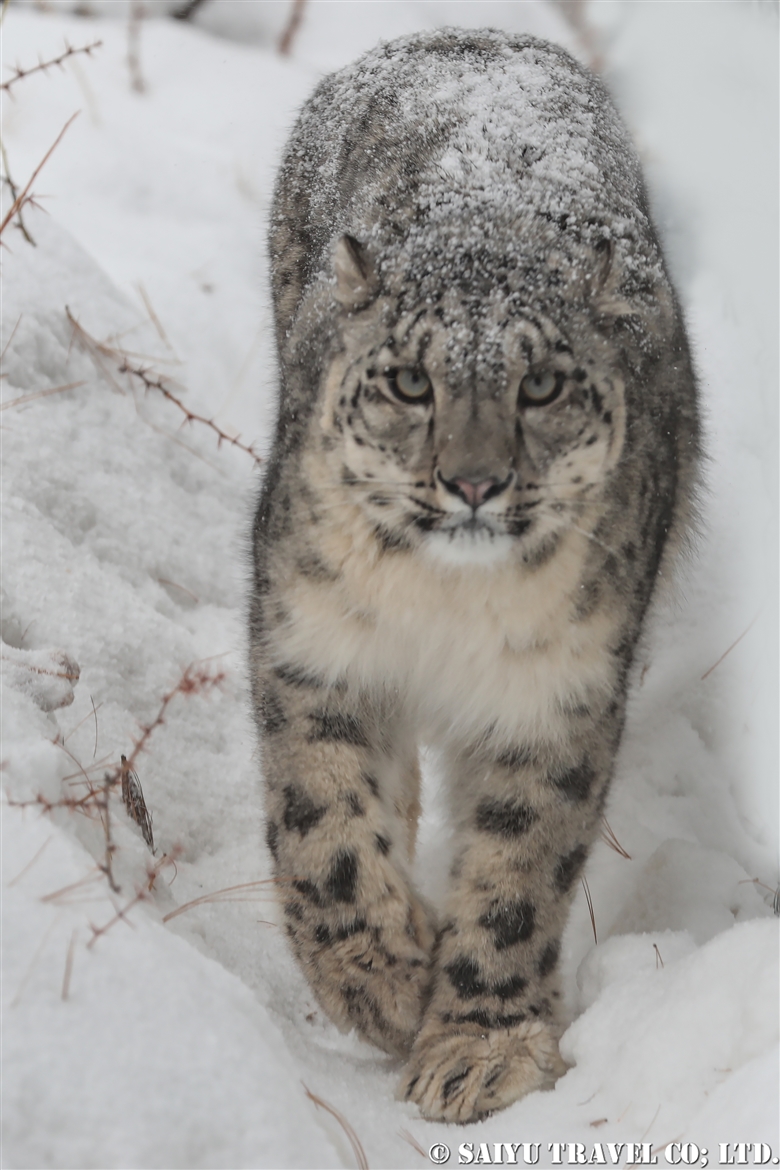 If you are observing for a long time, you will understand Lolly's path, and if you wait there Lolly will come from the front.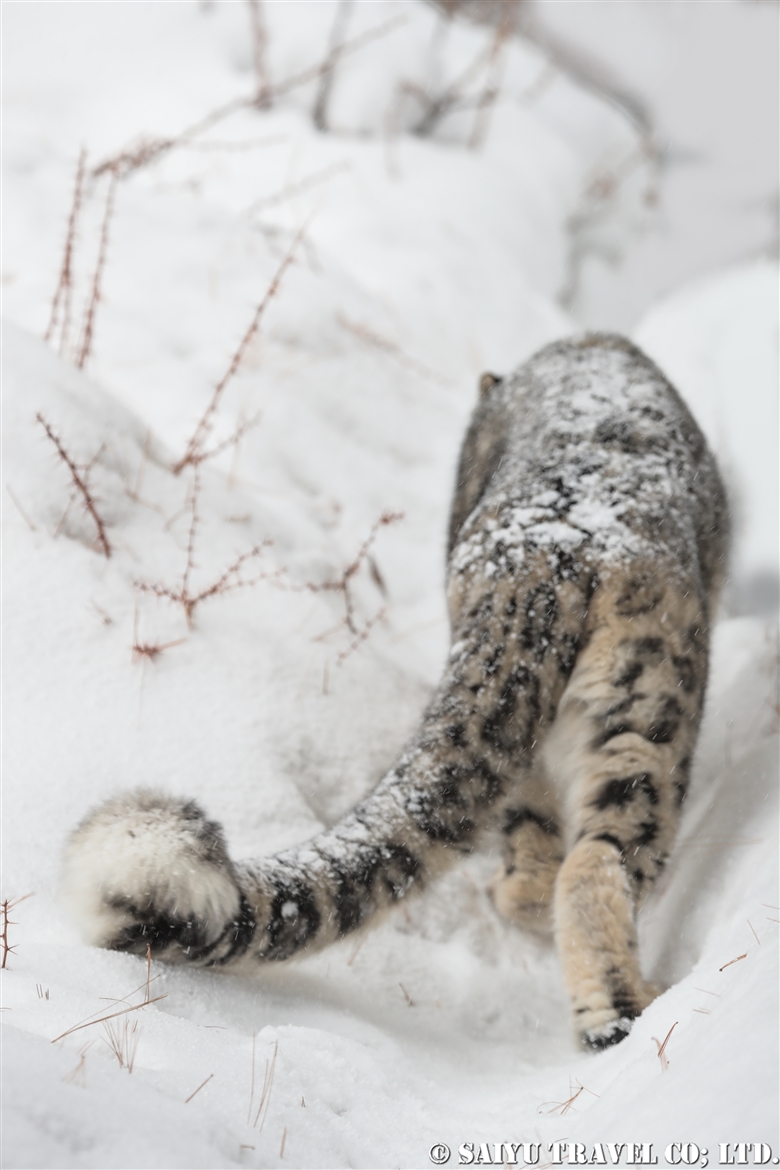 Lolly from the back side. What a gorgeous looking snow leopard it is. That snow on the body, lovely.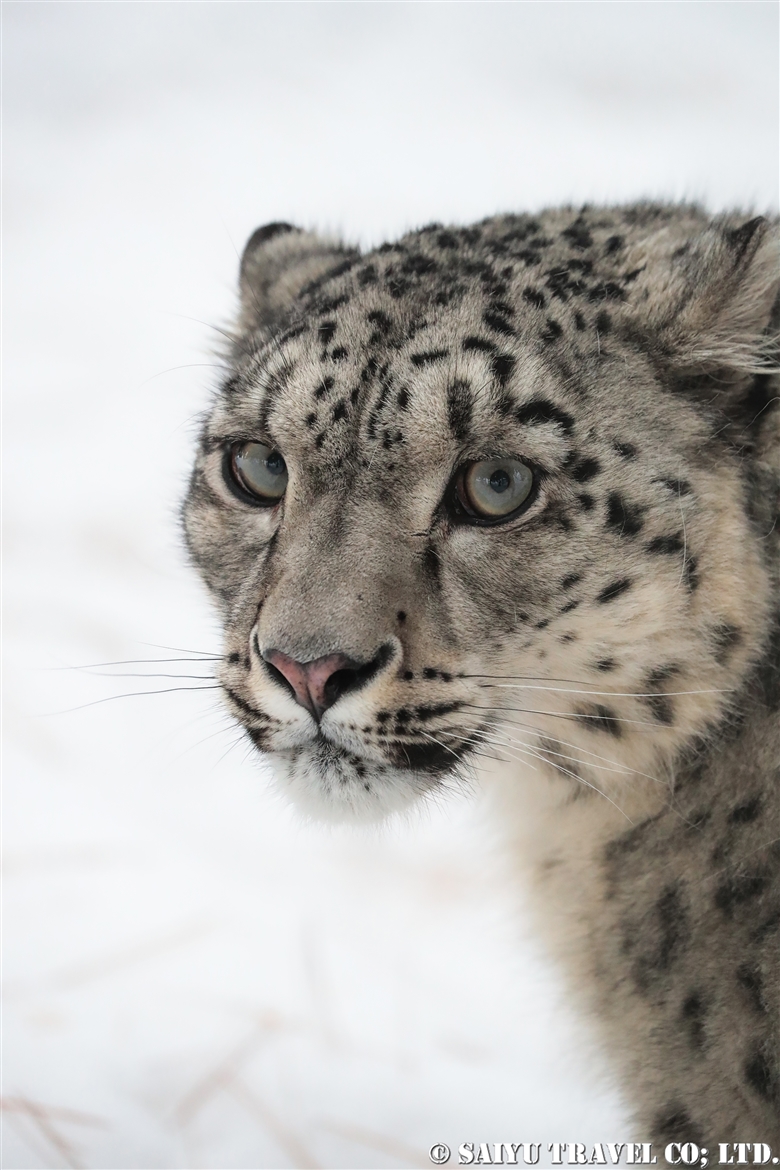 I really feel Lolly is a charming female, and she needs a mate.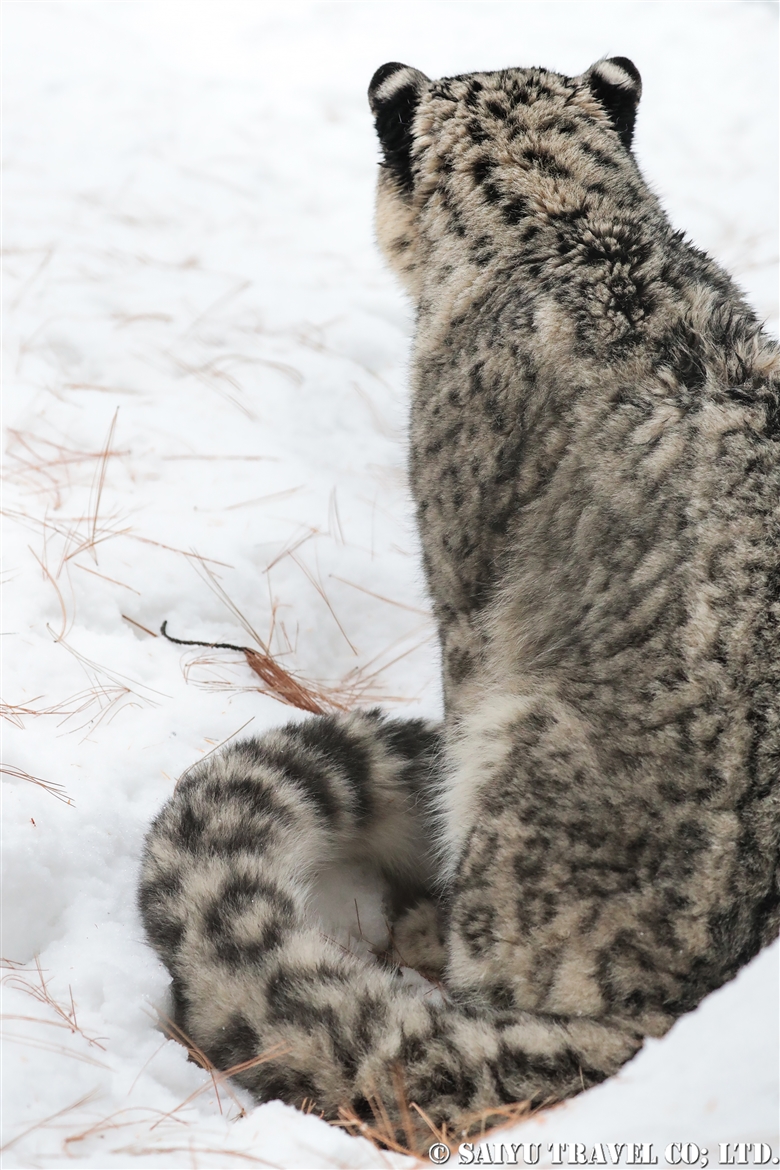 Look at the tail's design! Look at the design of ears from the back!
Lolly was so active and showed various appearance today.
Finally, Lolly got meat at 16:00. The meat was frozen due to low temperature, but Lolly was chewing on the bones.
And after eating, she was cleaning herself.
I kept observing the lovely Lolly until dark.
Photo & Text : Mariko SAWADA
Observation: Feb 2017, Captive condition at Naltar Valley, Gilgit-Baltistan
Reference: The local staff of SLF at Naltar Valley
Category :
◆ Gilgit-Baltistan
>
- Snow Leopard
>
◇ Wildlife of Pakistan
>
- Naltar Valley
Tag :
Lolly Snow Leopard
,
Naltar Valley
,
Saiyu Travel Pakistan
,
Pakistan Blog
,
Pakistan Travel Blog
,
Snow Leopard
,
Snow Leopard of Pakistan
,
Snow Leopard Pakistan
,
Travel Pakistan Blog
,
Wildlife of Pakistan
,
Indus Caravan