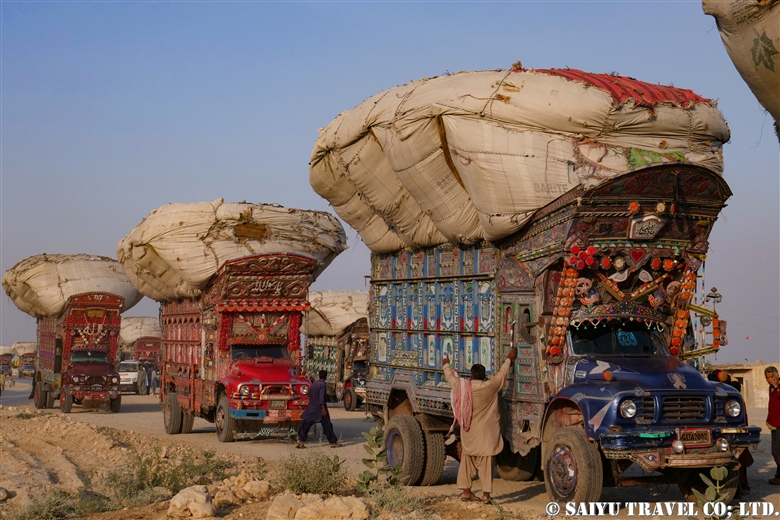 November, Sindh Province when wheat and millet harvest season begins. We regularly saw these trucks, filled beyond capacity with wheat, along the National Highway (N5) and the Indus Highway (N55).
As you head south on the Indus Highway, there were many trucks carrying their harvest from the Dadu Region.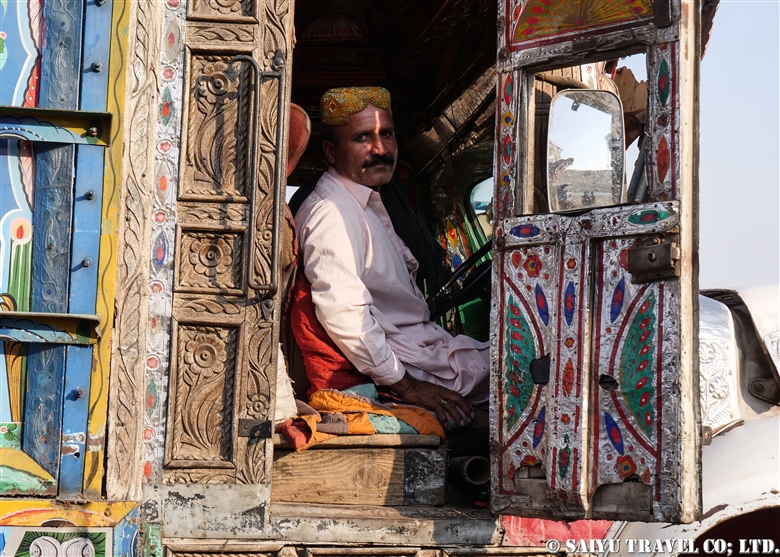 According to the truck driver, the packed material was not the actual wheat but the straw leftover after the wheat was harvested. Each truck can carry about 8,000 kilograms (8 tons) from Dadu down to Karachi's livestock feed factory. Selling one truckload can pay about 2.5 million rupees (~$15,000 USD ).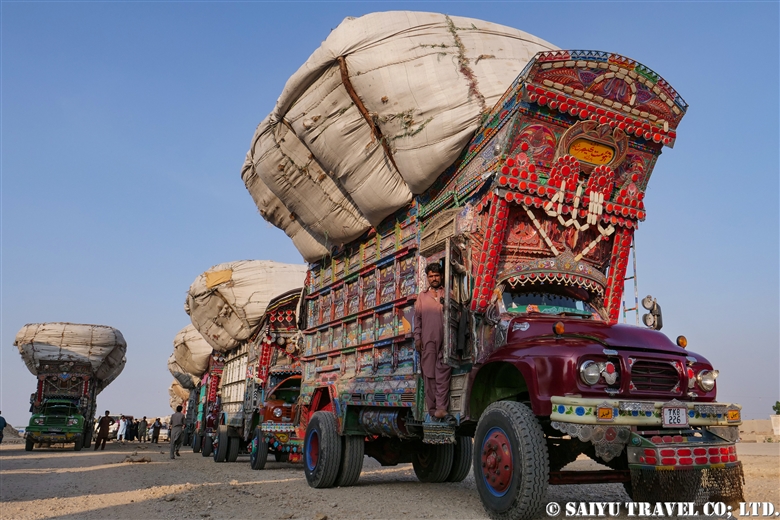 The long line of trucks that wait at the check post.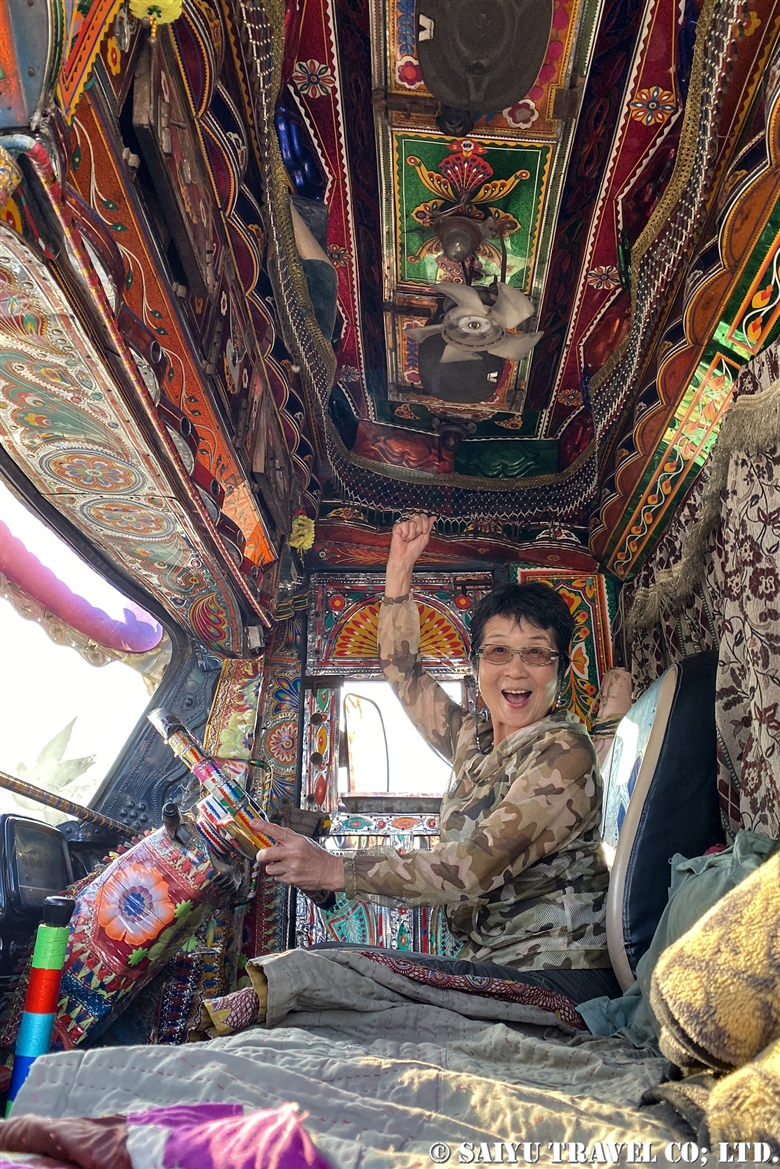 While waiting in line, some of the truck drivers graciously allowed our Japanese tourists to take a commemorative photo from inside the truck. These eye-catching trucks are not only nice on the outside, but the colorful interior is also elaborately decorated as well.
Photo & text: Mariko SAWADA
Visit: Nov 2019, Indus Highway, Dadu, Sindh
Category :
- National & Indus Highway
>
◆ Sindh
Tag :
Pakistan tour operator
,
Pakistan Photography Tour
,
PakistanBlog
,
truc
,
TravellingPakistan
,
Pakistan truck
,
PakistanTravelBlog
,
PakistanTourCompany
,
Thatta
,
Pakistan Blog
,
NationalHighway
,
Sindh
,
IndusHighway
,
Indus Caravan
,
IndusCaravan
,
Saiyu Travel Pakistan
,
Pakistan Travel company