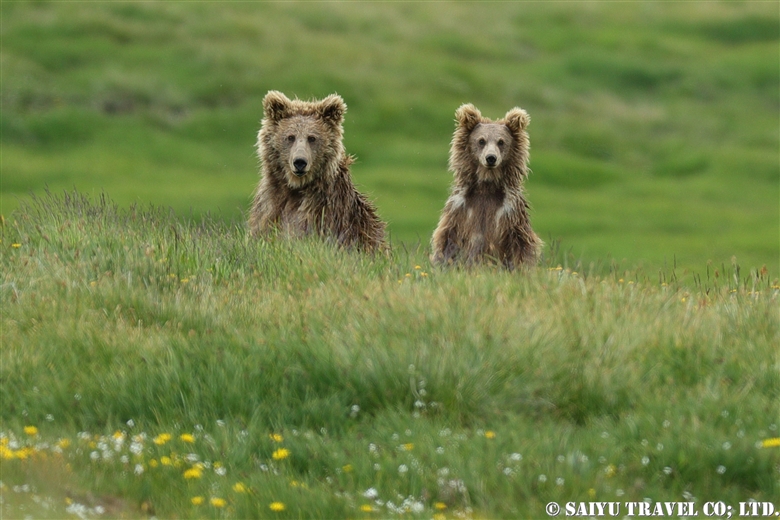 The Deosai Plateau – Land of the Giants – on the border with India is known as a habitat for the Himalayan brown bears.
However, it is not something you can see easily if you go to the Deosai Plateau. In addition, It has been a target of hunting for many years. They are very timid and run away quickly.
Furthermore, there are too many tourists in summer, and Himalayan brown bears go deep in the valley. So you have to walk a lot to meet them.
From a camp at altitude of about 4,000m, we went up to a valley where the altitude rises a little and countless creeks flow.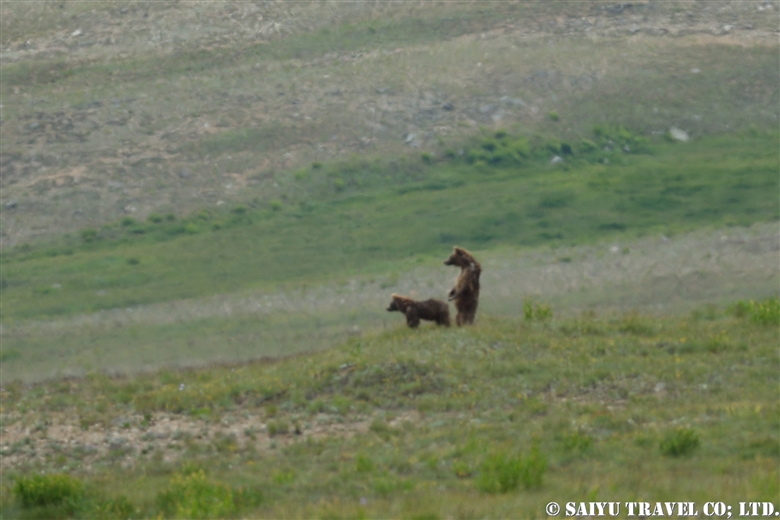 Suddenly the accompanying ranger shouted with surprise, "Bear!"
I quickly took out tripod and snapped the picture with the best possible zoom.
Two bears! A Mother bear and its cub. Wait… The mother bear is observing something.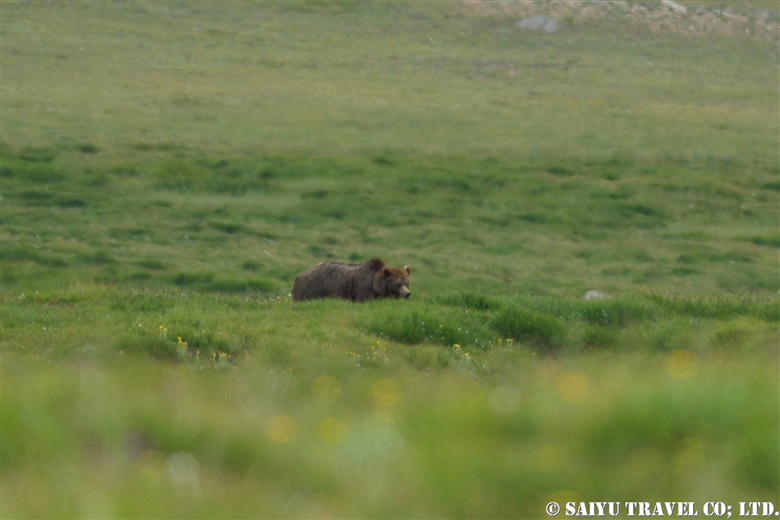 It was a male Himalayan brown bear that the mother bear was looking at.
Mother bear and cub walked towards us in the grass along the creek avoiding this male.
Luckily, we were downwind and were able to come to a relatively closer position for observation of the Himalayan brown bear without being noticed by the bear.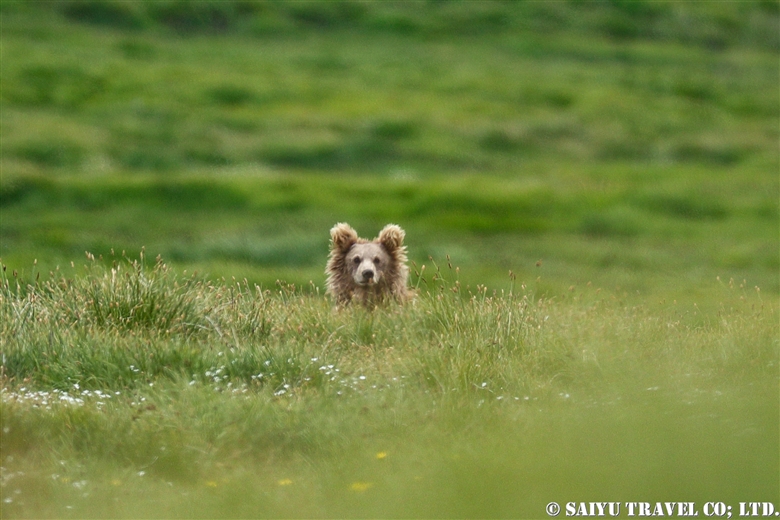 Oh, bear cub found us, looking at us how cute!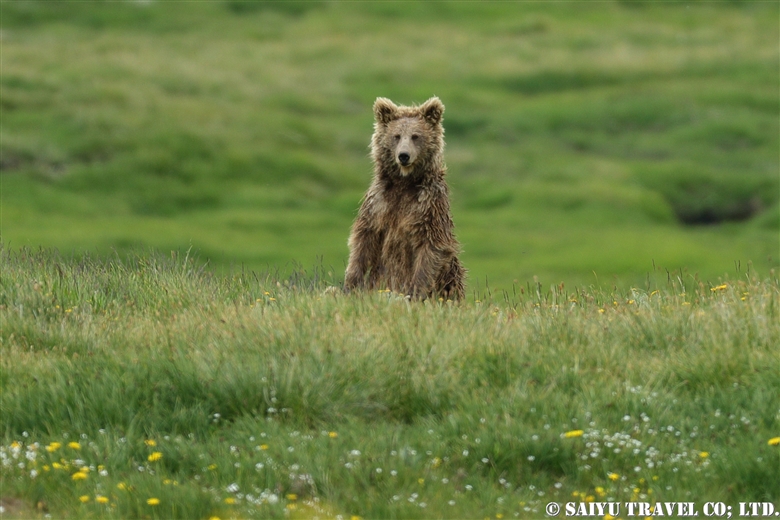 Mother bear also found us, standing upright and staring at us.
Finally both of them looking at us. A dreamy camera angle. After this, unfortunately the two headed away.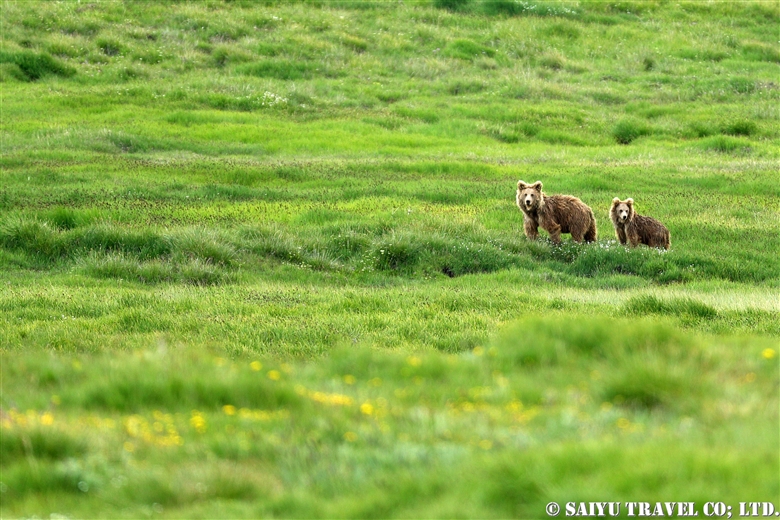 Afterwards, Mommy bear and cub appeared a little away. They were moving while searching various things in the grassland.
When a cub was doing strange actions on the rock, they were observing another female Himalayan brown bear.
The other female bear completely ignored them and passed across them.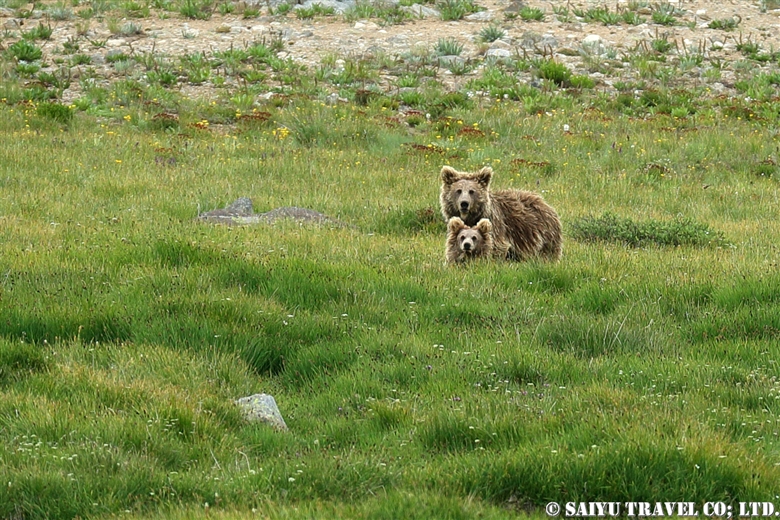 After that, the cub bear had a little sleep and played in the pastures.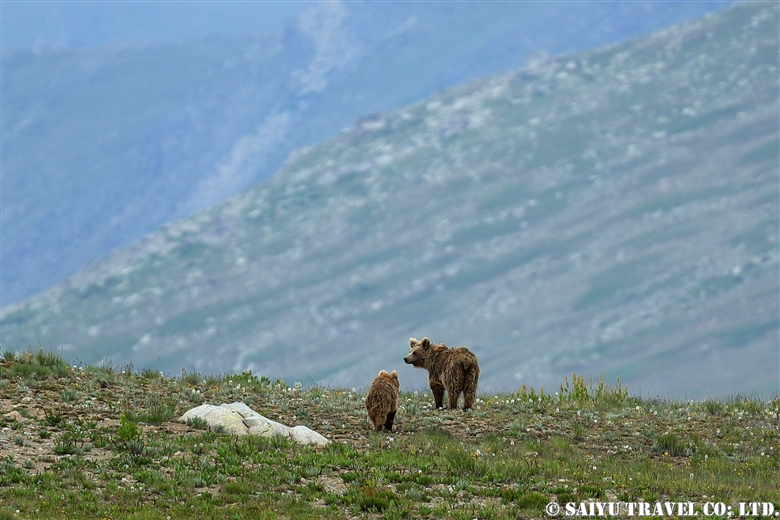 At last, the mommy bear and cub went over the hill. It was really a beautiful, unforgettable sight.
Photo & Text : Mariko SAWADA
Observation : Jul 2017, Deosai National Park, Gilgit-Baltistan
Reference : Mr. Ghulman Raza – Deosai National Park, Mr. Zahoor Salmi (late)
Category :
- Himalayan Brown Bear
>
◆ Gilgit-Baltistan
>
- Deosai National Park
Tag :
Bear watching
,
Deosai National Park
,
Deosai Plateau
,
Gilgit-Baltistan
,
Himalayan Brown Bear
,
Pakistan Blog
,
Pakistan Travel Blog
,
Save wildlife in Pakistan
,
Wildlife of Pakistan
,
Indus Caravan
,
Saiyu Travel Pakistan
,
Pakistan Travel company
,
Pakistan tour operator
,
Pakistan Photography Tour