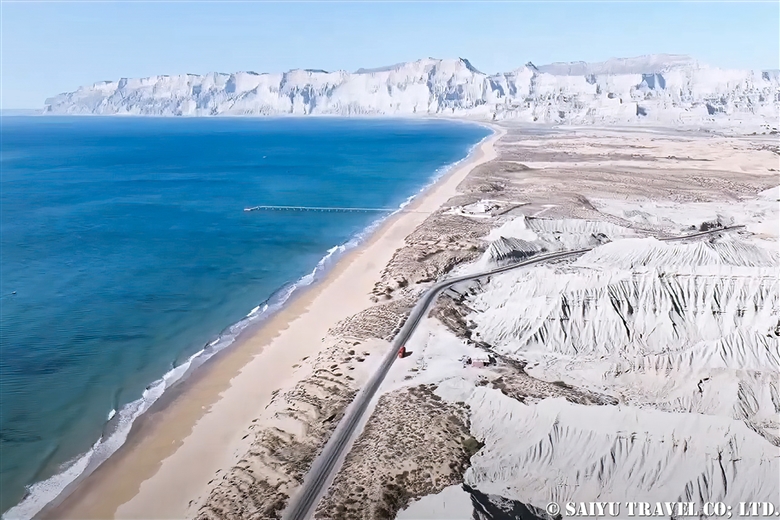 In the winter of 2022-23, we were able to guide more people on tours to Balochistan, than ever before! Since 2018, the region has been facing many challenges while developing its tourism areas. The places where foreigners can enter are limited, but the moment you turn off of the main road, you will see an amazingly spectacular view.
This Vlog tour summarizes the drone footage from Kamitani Teppei, the tour leader of a tour in Jan 2023. It truly captures the amazing scenery of Pakistan.
Videography by Teppei Kamitani
Visit :Jan 2023, Makran Coast, Balochistan
*Contact us, Indus Caravan for more information or to make arrangements for visiting Balochistan.
*Please follow us on Youtube, Instagram & Facebook
Category :
= Video clip Balochistan
>
◆ Video Breathtaking Views of Pakistan
>
- Mud Volcano
>
- Hingol National Park
>
- Kund Malir
>
◆ Balochistan
>
- Makran Coast
Tag :
Mud Volcano
,
Pakistan Blog
,
Balochistan Tour
,
Pakistan Travel Blog
,
Travel to Balochistan
,
Drone footage Pakistan
,
Indus Caravan
,
Pakistan Travel company
,
Saiyu Travel Pakistan
,
Pakistan tour operator
,
Pakistan Photography Tour
,
Pakistan Dronography
,
Balochistan
,
Balochistan movie clip
,
Hingol National Park