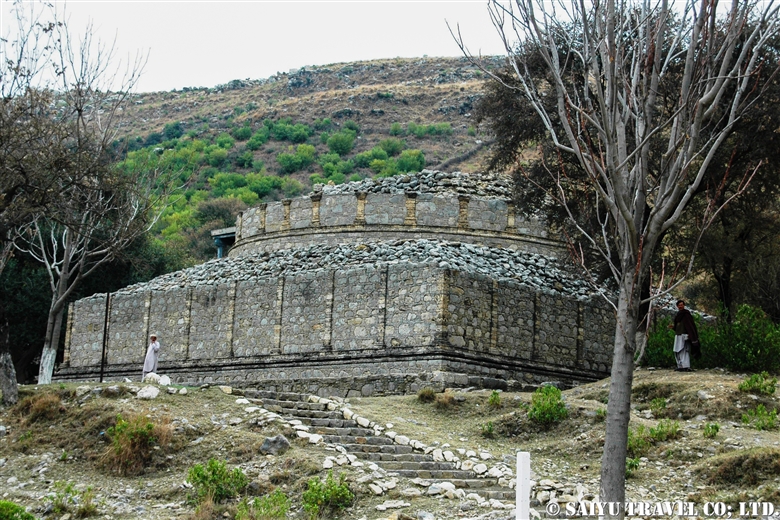 This is Mohra Muradu, one of Taxila's historic Buddhist ruins. It's actually a mysterious sounding name, but the ruins of Gandhara's monastery and stupa is simply taken from the nearby village, Mohra Muradu.
This picture shows the main stupa square platform, which is 4.75m (15.6 ft) tall.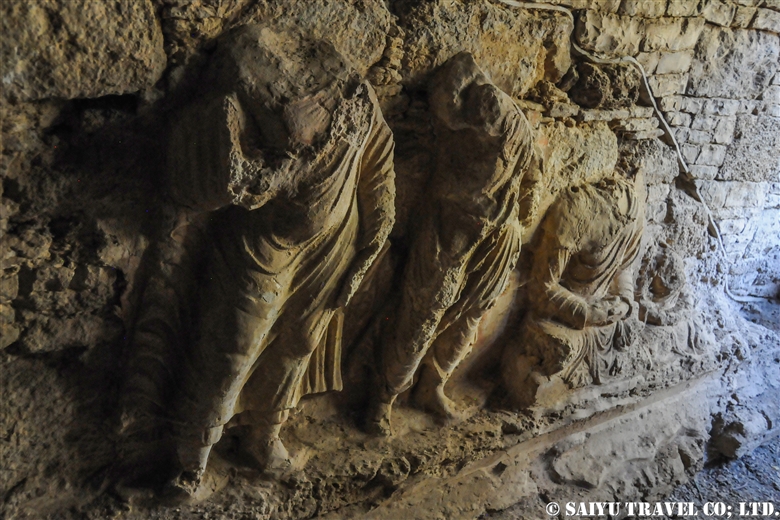 Mohra Muradu has two stupas. There is a main stupa and a smaller stupa to the south of it, and there are stucco statues (decorative stucco) of Buddha and elephants which remain preserved on the walls.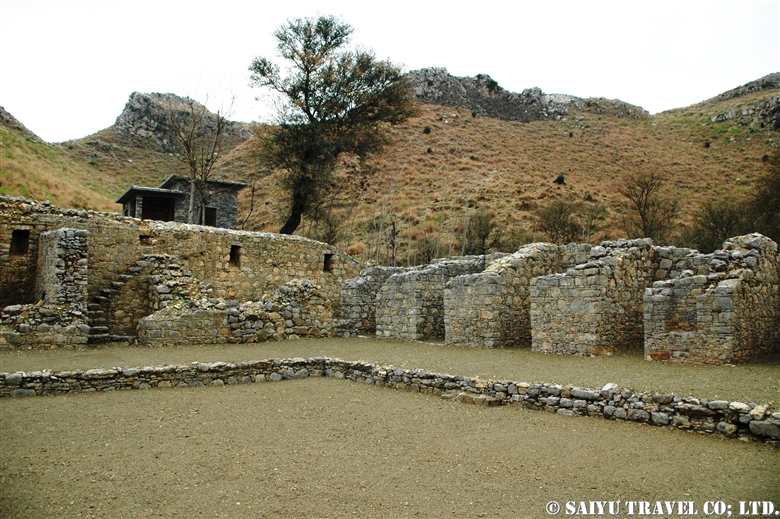 The monastery has 27 cells on all four sides of a square courtyard, and some of them have stairs, so you can see some had additional levels. The central part of the garden is empty, possibly used for ceremonial baths.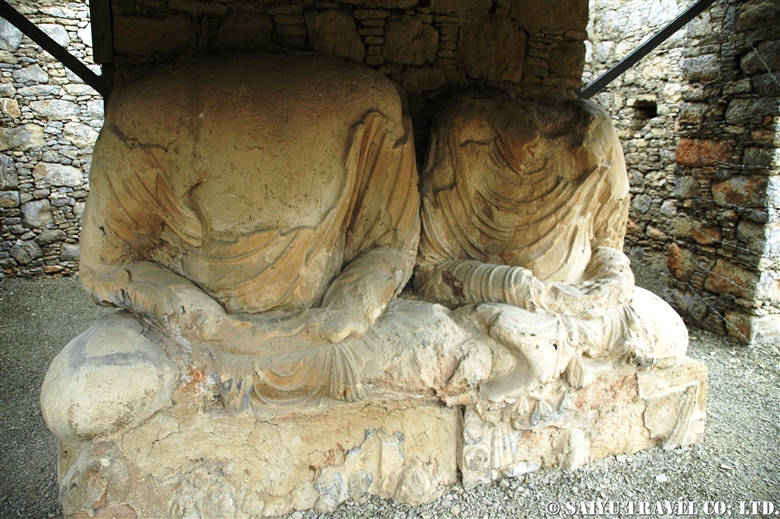 This is a preserved Stucco Buddha statue (decoratively lacquered) in the monastery. The coloring remains despite the many years that have passed.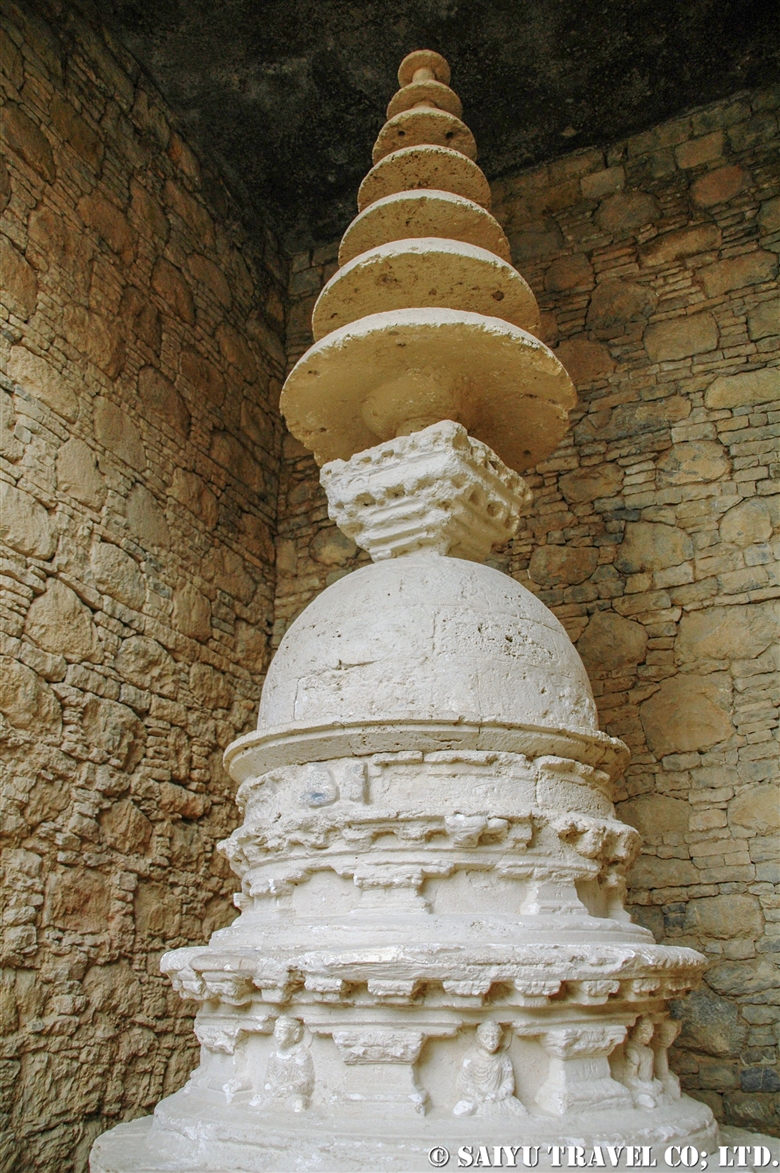 The highlight and masterpiece of Mohra Muradu is this 4m (13 ft) tall monumental votive stupa. Found in a small cell of the monastery, it is a hemispherical bowl on a circular platform, with a flat box-shaped fixture on it (probably a place to store a sarira, a container holding the Buddha's remains). And on top, is a decorative 7-layered umbrella-shaped structure.
When you have so many layers, it doesn't even really look like an umbrella, but it was a must-have item during the Buddha's day. When a king or nobleman was outside, servants held an umbrella over by his head. It became a symbol of respect as well for Buddha, and the believers donated umbrella covers stacked to the top.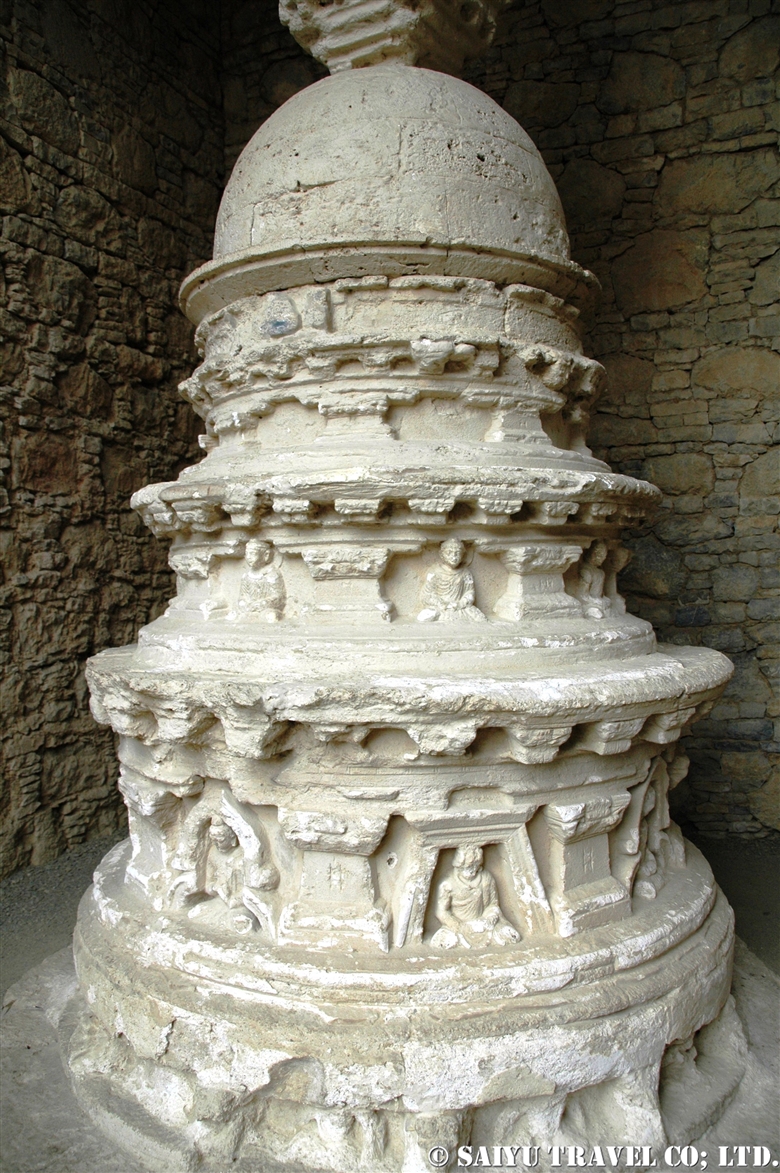 This is the 5 layer circular platform of the votive stupa. Each panel on the sides is separated by Corinthian columns (influenced by the Greeks) and decorated with carved reliefs of Buddha.
Also supporting at the base, is the elephant and the Greek god Atlas, who was said to "carry the sky at the west end of the world."
Photo & text : Mariko SAWADA
(Photos are from a trip in 2005)
Location : Mohra Moradu, Taxila, Punjab
Category :
- Monument / Heritage of Punjab
>
- Taxila
>
- Gandhara
>
◆ Punjab
>
◇ Heritage of Pakistan
Tag :
Pakistan Blog
,
Pakistan Travel Blog
,
Pakistan Heritage Tour
,
Indus Caravan
,
Saiyu Travel
,
Gandhara tour
,
Saiyu Travel Pakistan
,
Taxila
,
pakistan buddhist ruins
,
Unesco World Heritage Pakistan
,
pakistan buddhist tour
,
Pakistan Travel company
,
Mohra Moradu
,
Pakistan tour operator
,
Pakistan Photography Tour