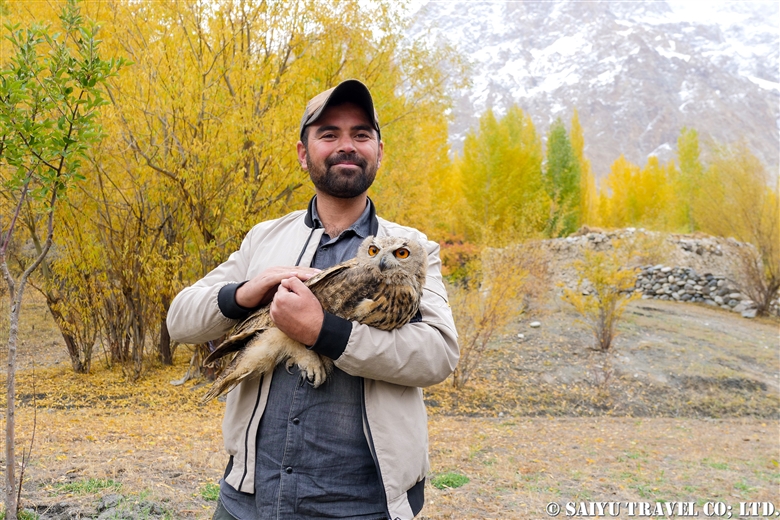 I visited Mr. Hussain's house in Morkhun Village. There, I could meet this Eagle Owl. This is where Mr. Hussain and Mr. Abul, who cherish nature and wildlife live. They rescue owls like this, that are injured or caught sometimes.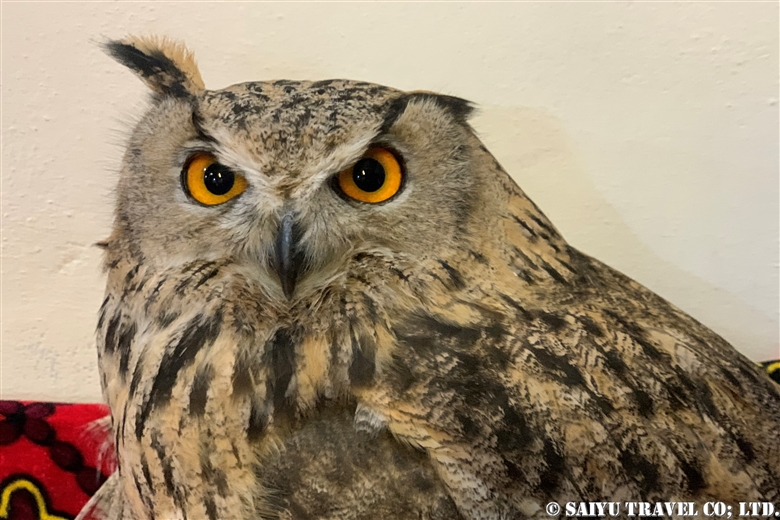 This large owl, called an Eagle owl, or Eurasian eagle-owl, is widely distributed in the Eurasian continent, resting in the forests and among the rocks during the day, and the nocturnal owls actively hunting at night.
Living in the highlands at nearly 3,000m (about 9840 ft) altitude, these owls are a subspecies of the Eurasian Eagle Owl, Bubo bubo hemachalanus which inhabit the Himalayas from Bhutan to northern India and northern Pakistan.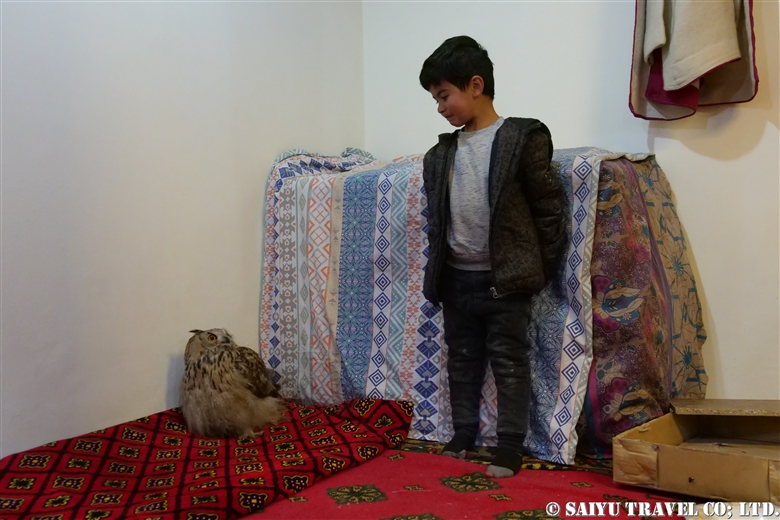 In the private house of the Wakhi family. You can see how close the child can get to the owl.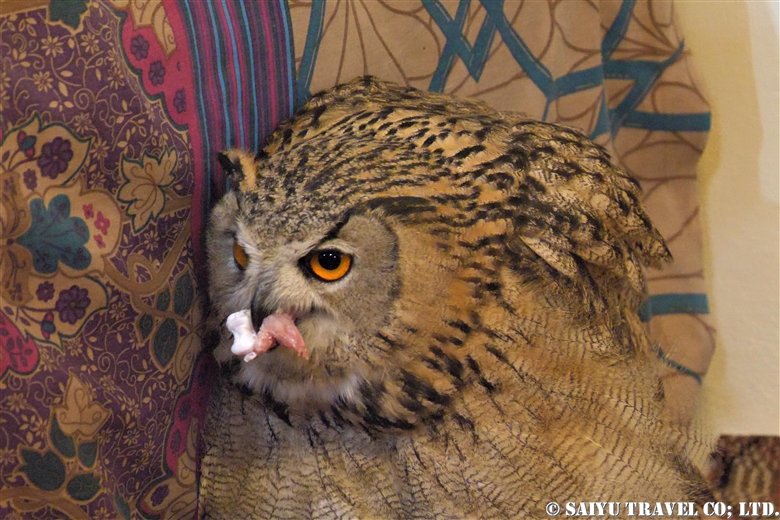 The owl was being fed chicken.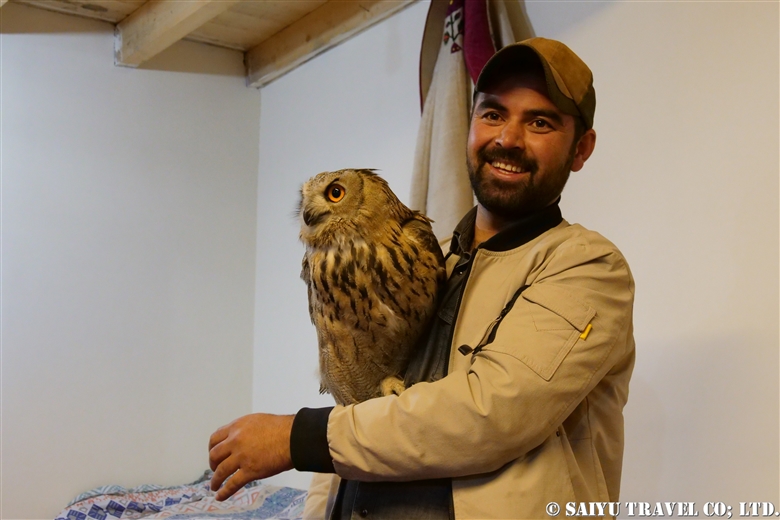 The Eagle-owl seemed to be very comfortable with his rescuer, Mr. Abul. But today it was scheduled to be released back into the wild.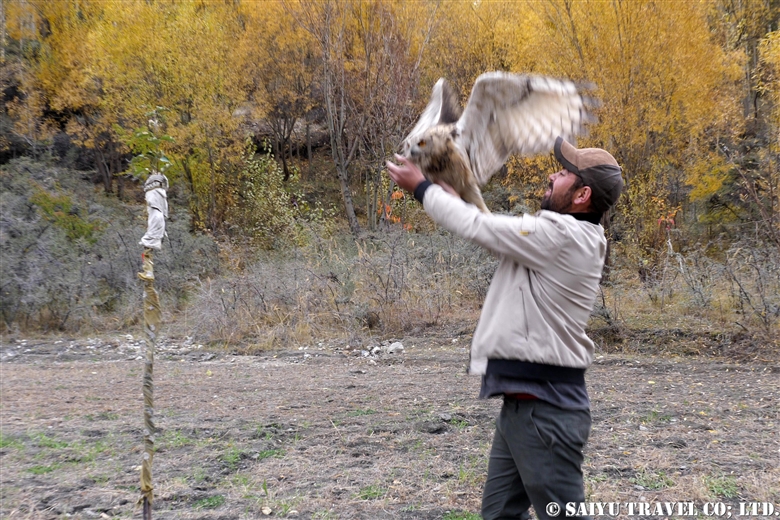 He released the bird from his yard. It flew straight, and then landed in a bush nearby.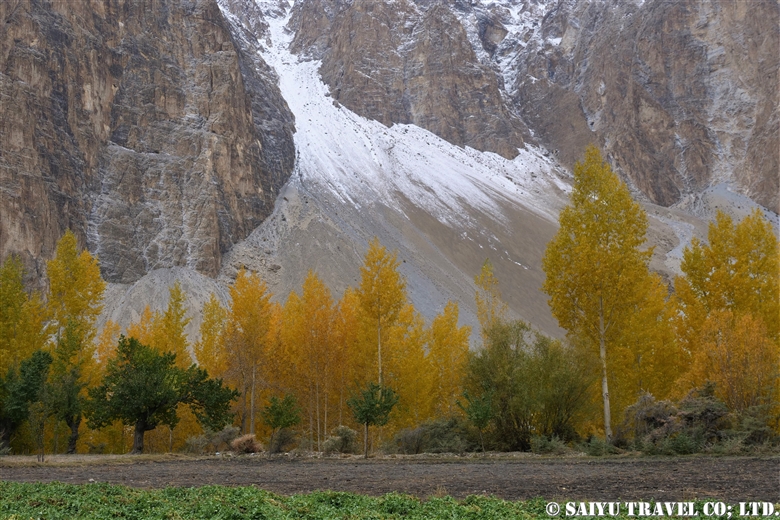 These colorful poplar trees line the slope of the Morkhun village, are the habitat of the Eagle owls.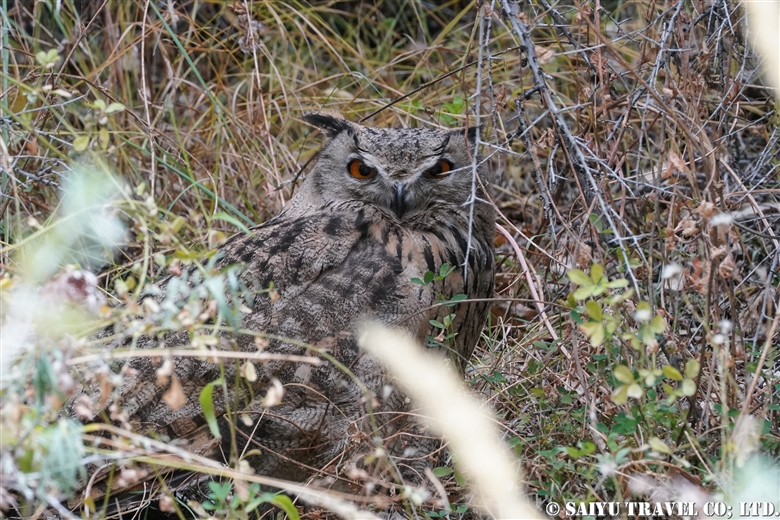 The liberated Eagle Owl. I hope it can return to its original territory.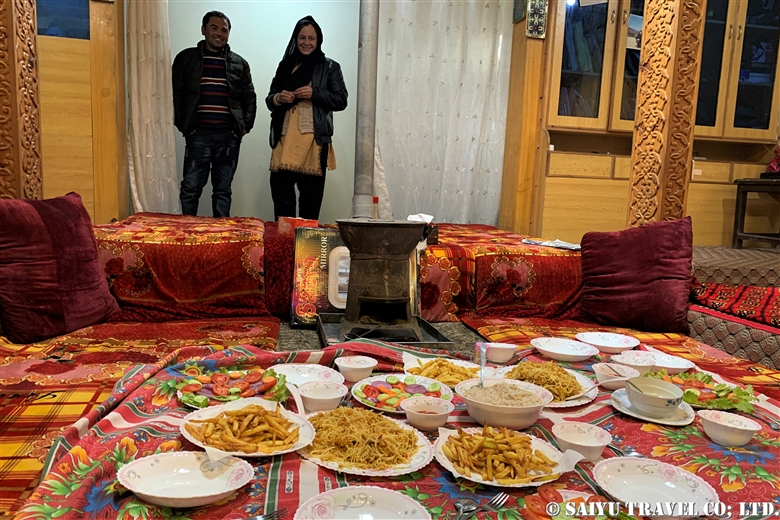 After that, we had lunch around the buhari (stove). We were there just in time for the potato harvest. A traditional Wakhi dish made from lots of dairy products, fried potatoes and chow men (fried noodles) and salad. I can't stop myself from eating the fried potatoes made from fresh potatoes.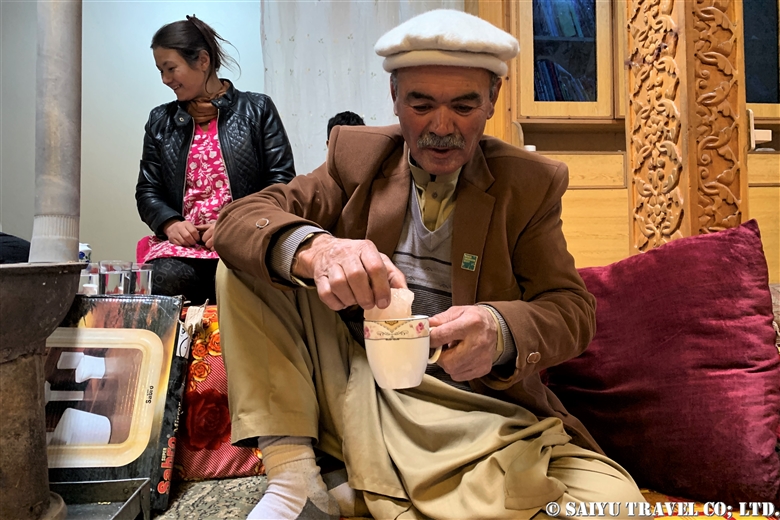 Then, following the meal, we have some chai, milk tea. In northern Pakistan, they add Himlayan rock salt, instead of sugar into their chai. The chunk of salt is stirred in the chai, and the salty milk tea "Namkeen chai" is enjoyed.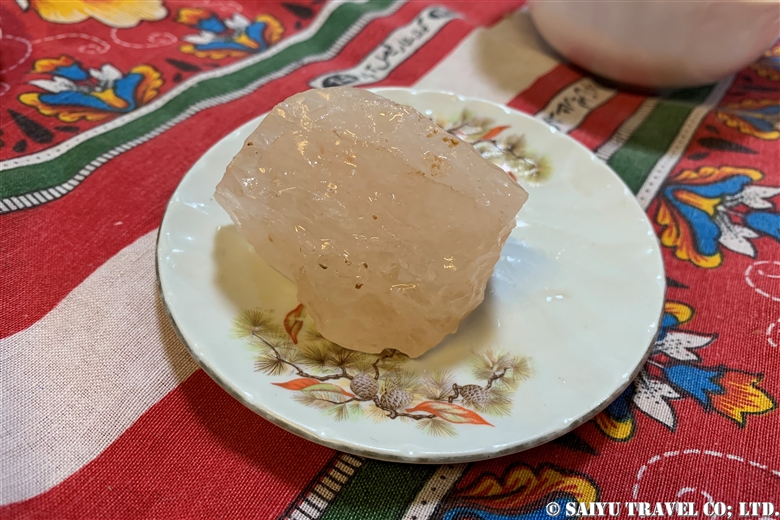 These rock salt are brought from the far reaches of the Punjab region to all over the world. They are sold in the market under the name "Pink salt" or "Himalayan rock salt."
This wraps up my time in the Morkhun Village, were I could help send off an Eagle Owl back to the wild, and relaxed with Namkeen Chai.
Photo & text: Mariko SAWADA
Observation: Oct 2021, Morkhun Village, Gilgit-Baltistan
Special Thanks to Hussain ALI and Abul KHAN
Category :
◆ Gilgit-Baltistan
>
- Gojar
>
- Morkhun
>
◇ Birds of Pakistan
Tag :
Bird watching in Pakistan
,
Karakoram Highway
,
Birds of Pakistan
,
Pakistan Travel company
,
Northern Pakistan Travel
,
Pakistan tour operator
,
Eurasian eagle-owl
,
Pakistan Blog
,
Pakistan Photography Tour
,
Eagle owl
,
Pakistan Travel Blog
,
red-billed Chough
,
Himalayan eagle-owl
,
Travel Pakistan Blog
,
Yellow-billed Chough
,
Bubo bubo hemachalanus
,
Wildlife of Pakistan
,
Birds Photography Pakistan
,
Wildlife in Pakistan
,
Indus Caravan
,
Bird watching tour in Pakistan
,
Wildlife tour in Pakistan
,
Pakistan Wildlife Tour
,
Saiyu Travel Pakistan
,
KKH