I crossed the border in mid of March 2019, when the tensions between India and Pakistan escalated.
Certainly, the faces of the military personnel on both sides were harsher than before. Though, I felt really peaceful and calm.
Firstly, I took a domestic flight to Amritsar at exactly 8:50 am and arrived after an hour. Thereafter, from the airport to Atari border it took 30 minutes to reach by car.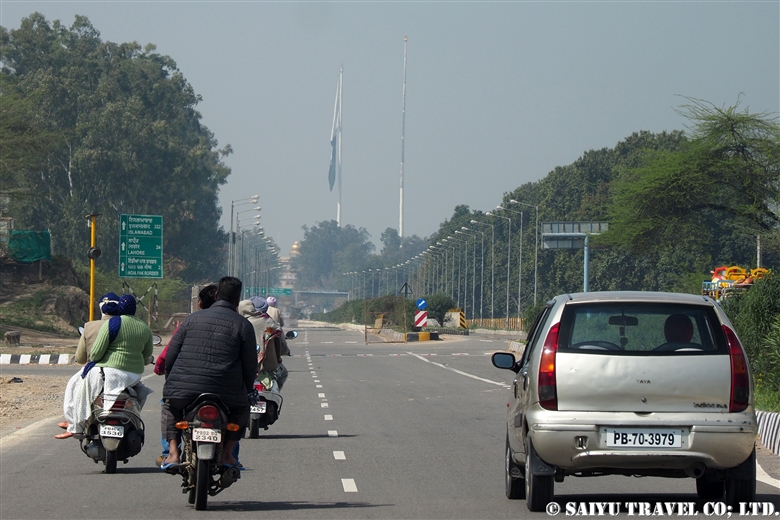 As Atari approaches, you can see the overly sized Indian and Pakistani flag raising poles in front. At this time, only the Pakistani flag was raised.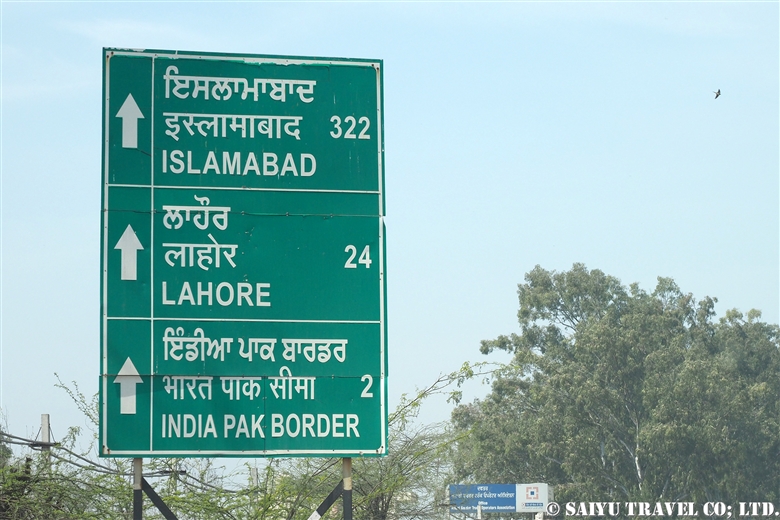 Signs – the border mood rising gradually!
Once you get to the border's facilities. Next step is to complete the entry at the entrance point and go to the immigration and customs building. Photography is prohibited from this point. Then you finish the baggage security check and go towards the Immigration. Here, you only need to submit a passport. Then pass your luggage through the X-Ray machine and fill a custom form. The customs took quite a long time than I expected….
After the departure and custom's procedures ended, I took a sigh of relief and on a bus started to head towards the Flag ceremony stadium on the border.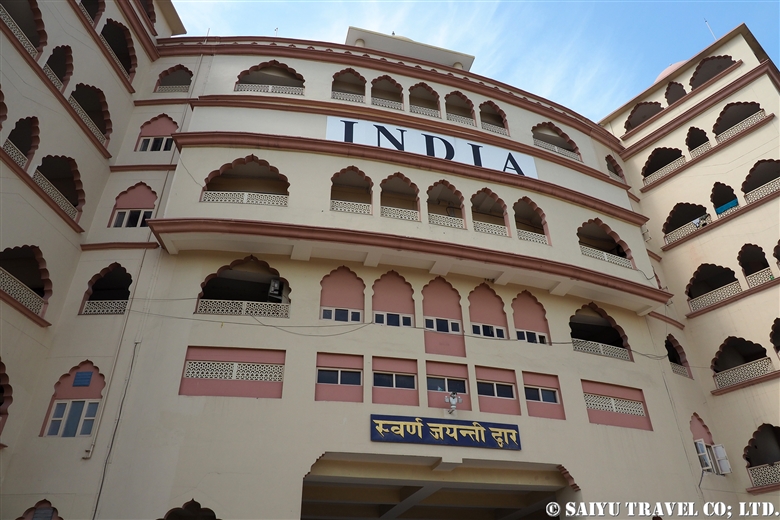 Once you arrive at the Flag Ceremony stadium, you can take pictures starting from here. By the way, please be prepared, as it becomes quite expensive when using a porter to carry the luggage.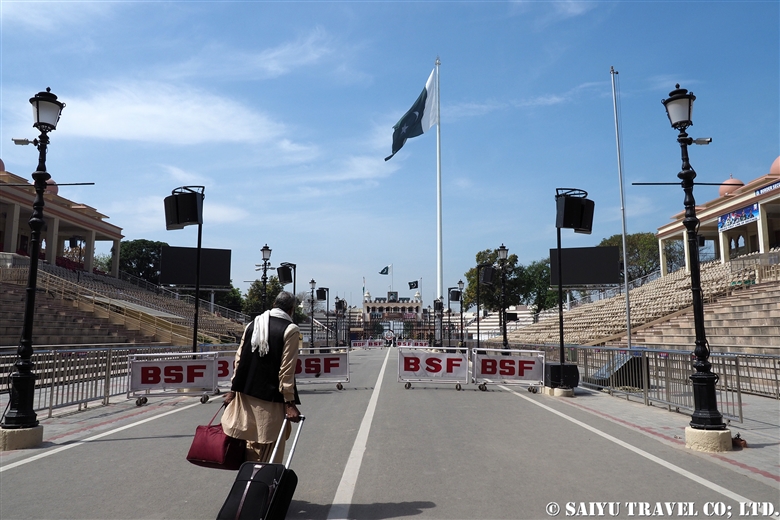 Lastly, you need to check your passport at the gate and start to walk towards Pakistan.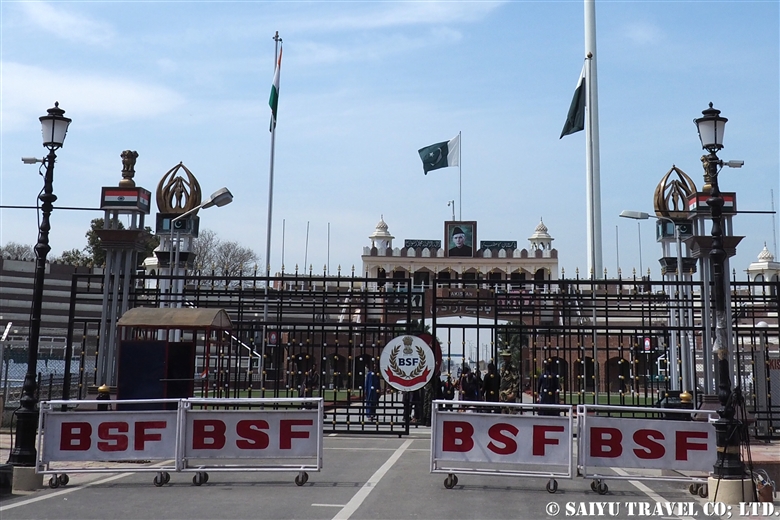 Pakistan is in front of me! Just a few steps away and I will be standing on the surface of Pakistan.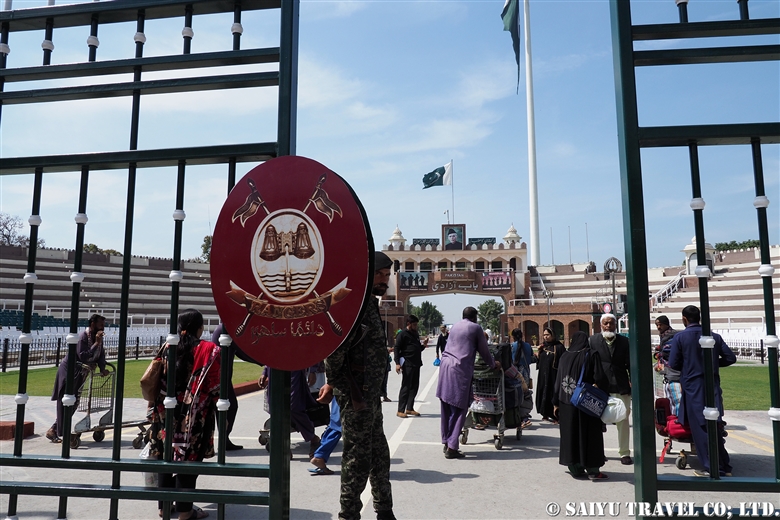 At the Pakistani border, there are tourists taking pictures. On both the sides of the border, you can witness the true patriotism of the people and the love they share towards their country.
In the end, the border guards generously said, "Welcome to Pakistan! please show me your passport." It was 12:00 India time, 11:30 Pakistan time.
Photo & Text : Mariko SAWADA
Visit: March 2019, India-Pakistan border crossing, Attari to Wagha
Category :
- Wagha Border
>
◇ Pakistan Travel Tip
Tag :
Attari border India
,
Boder crossing from India to Pakistan
,
Pakistan Blog
,
Pakistan Travel company
,
Pakistan India border crossing
,
Pakistan tour operator
,
Pakistan Travel Blog
,
Travel Pakistan Blog
,
Wagha border
,
Wagha border crossing
,
Wagha border Pakistan
,
Indus Caravan
,
Saiyu Travel Pakistan