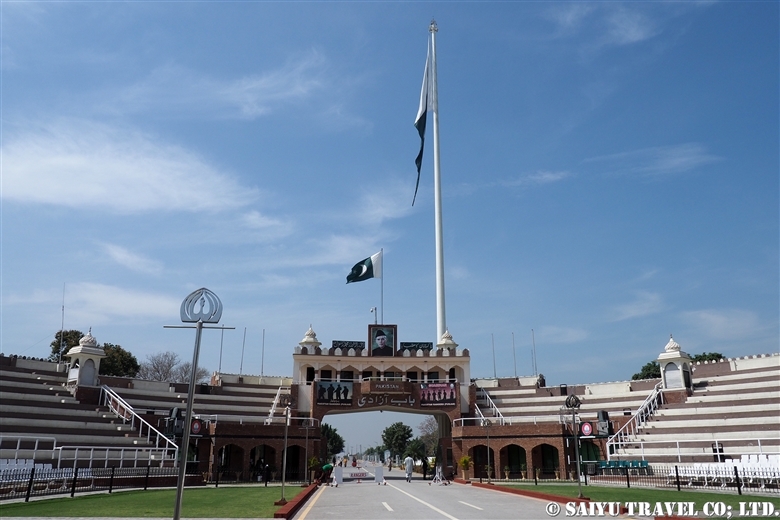 Finally, I arrived at the Wagha. When I passed through the border gate, I saw the stadium of the flag ceremony, with a picturesque portrait of Muhammad Ali Jinnah – founding father of Pakistan.
The time difference between India and Pakistan is 30 minutes.
Therefore, I set the clock accordingly at the border and strolled forward with my suitcase.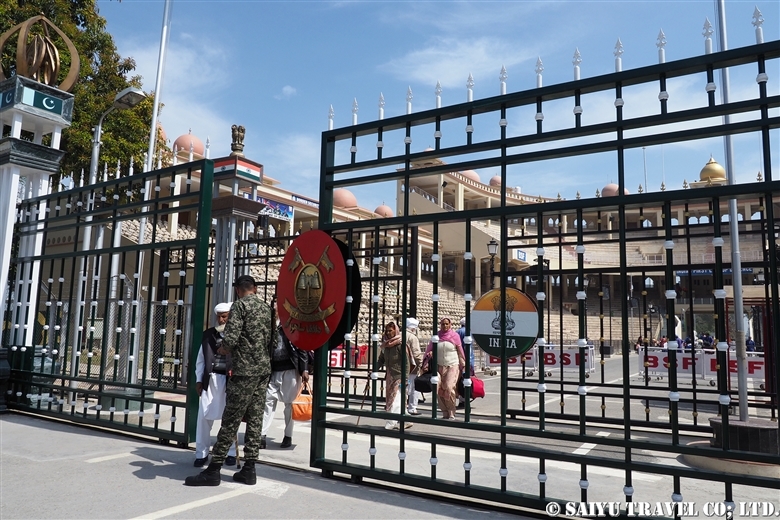 Presently, glancing back at the Indian side from Pakistan.
People are crossing the border one after another. It was the time when the relationship between India and Pakistan was deteriorating. Nevertheless, I saw about 50 people intersecting the border in a very short time span.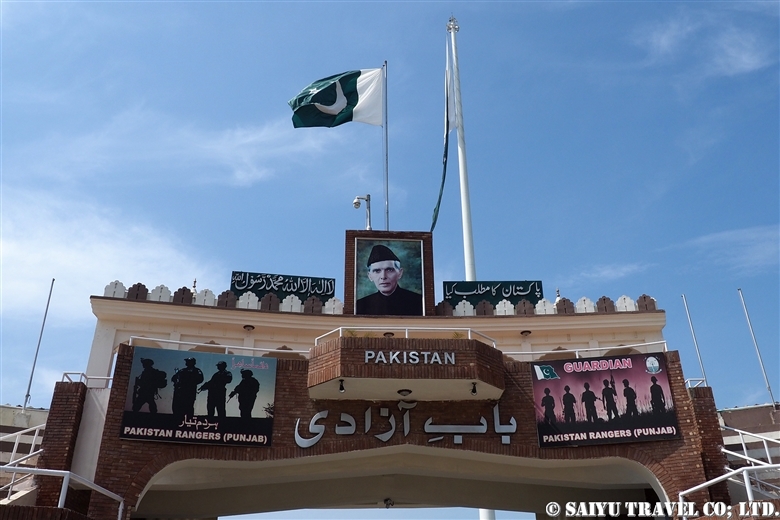 A portrait of Muhammad Ali Jinnah, founding father of Pakistan. Beneath it in Urdu, "Bab-e-Azadi", is written which literally means, "The door to Independence".
By the way, this border is usually walked over, but "India-Pakistan friendship bus", at that time was running between Delhi and Lahore, which crosses the border without changing the vehicle.
I often get queries regarding the opening time of the border in the evening. Recently, it looks like it is open in the evening, except for the flag ceremony time. Still, it is wise to finish the border crossing by 3 o'clock in winter and 4 o'clock amid summer time.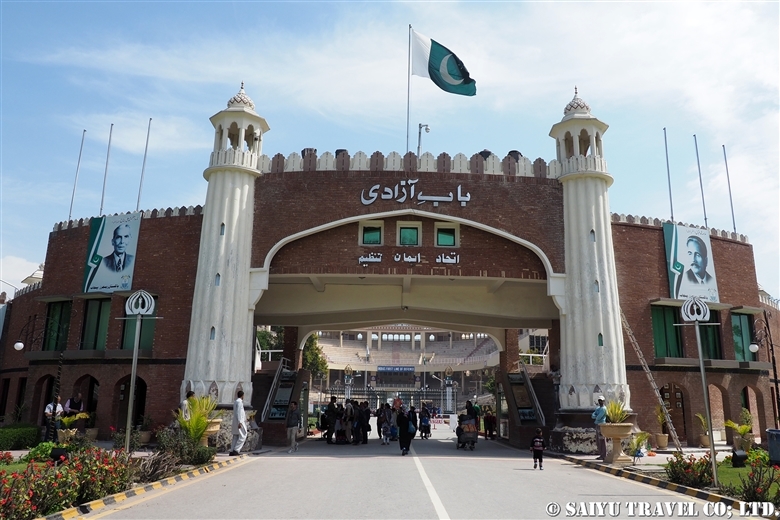 Go straight out from the stadium of Flag Ceremony and direct towards the immigration office on your right side.
There are also people who own up "money exchange" in this area.
At the immigration office, I had to fill in an A4 sized entry card with a lot of spaces to be filled, unlike the airport's entry card (As of March 2019).
Pass the luggage through the X-ray machine and exit out of the customs. When I walked towards the Lahore side, I met our Guide who came to receive me from Islamabad.
Now only an hour drive from here to Lahore, which is famous for its unique heritage and beguiling Mughal architecture.
Photo & Text: Mariko SAWADA
Visit: Mar 2019, Wagha Border, Punjab, Pakistan
Category :
- Wagha Border
>
◆ Punjab
>
◇ Pakistan Travel Tip
Tag :
Saiyu Travel Pakistan
,
India Pakistan border crossing
,
Pakistan Travel company
,
Pakistan Blog
,
Pakistan tour operator
,
Pakistan Travel Blog
,
Travel Pakistan Blog
,
Wagha border
,
Wagha border crossing
,
Indus Caravan