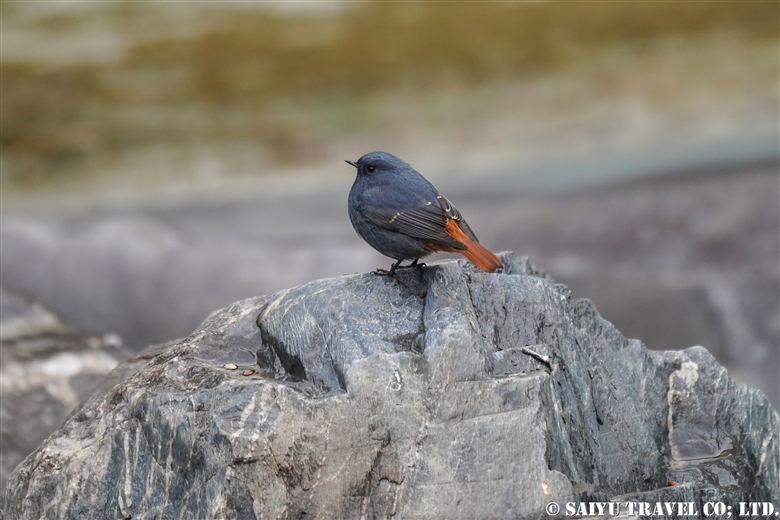 We found a male Plumbeous water redstart on the banks of the river running through Tooshi-Shasha Conservancy near Chitral, Khyber Pakhtunkhwa.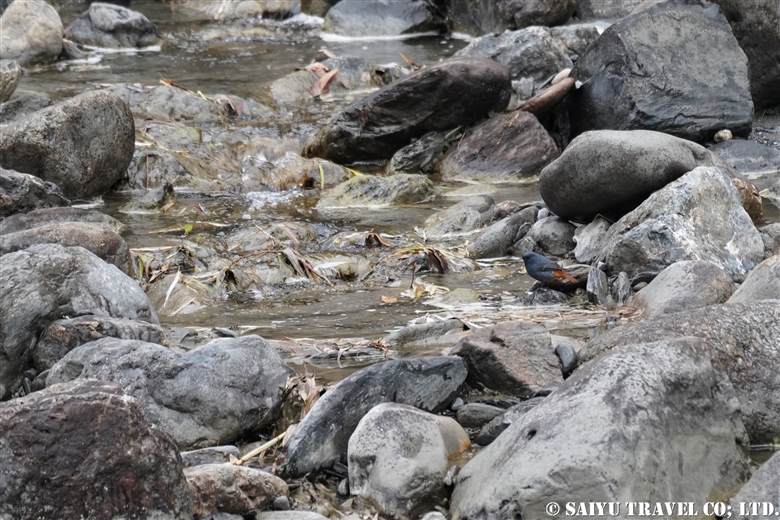 Unfortunately, it was raining; it seemed like it would turn into snow soon enough. We came in search of markhor, as we were told they often come to the riverbanks in the afternoon. So, we waited. That was when we observed both the Plumbeous water redstart and the White-capped water redstart.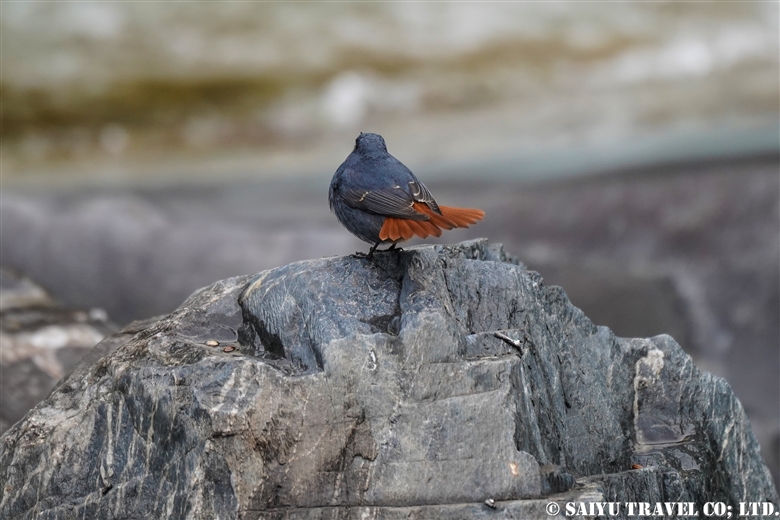 A male Plumbeous water redstart displaying, with its tail wings spread out.
These redstarts breed in South Asia, Southeast Asia and China at altitudes of 2,000 meters to 4,000 m and then in winter, they will descend to slightly lower altitudes to overwinter there. In Pakistan, they are found in the mountainous areas in the north where the altitude is not so high, and it seems to be common near Chitral and Murree.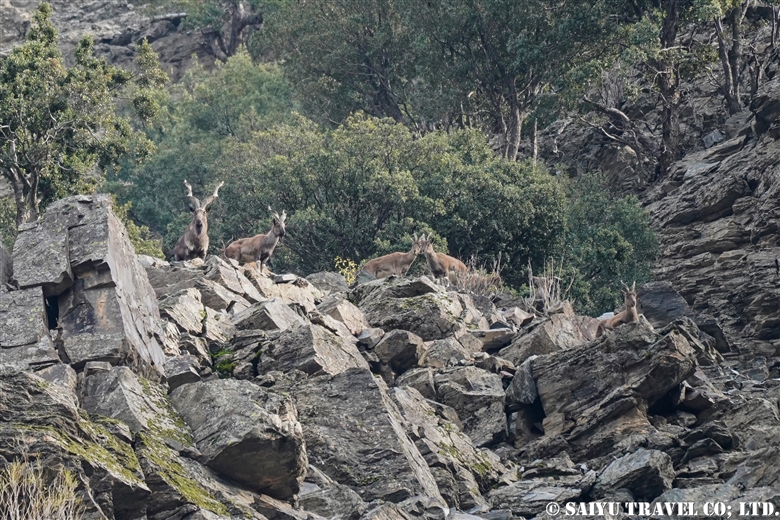 As we looked up at the mountainous slopes above the river, we could see a herd of Kashmir Markhor coming down towards us. And among them was a big male with a pair of enviable horns!
Photo & Text: Mariko SAWADA
Observation: Dec 2020, Tooshi-Shasha Conservancy, Chitral, Khyber Pakhtunkhwa
Reference: Helm Field Guides "Birds of Pakistan"
Category :
◆Khyber Pakhtunkhwa
>
- Chitral
>
◇ Birds of Pakistan
Tag :
Northern Pakistan Travel
,
Pakistan tour operator
,
Pakistan Blog
,
Pakistan Photography Tour
,
Pakistan Travel Blog
,
Birds Photography Pakistan
,
Travel Pakistan Blog
,
Bird watching tour in Pakistan
,
Wildlife of Pakistan
,
Wildlife tour in Pakistan
,
Pakistan Wildlife Tour
,
Tooshi-Shasha Conservancy
,
Indus Caravan
,
Plumbeous water redstart
,
Bird watching in Pakistan
,
Birds of Pakistan
,
Saiyu Travel Pakistan
,
Khyber Pakhtunkhwa
,
Pakistan Travel company