Today is the journey from Paiju to Khoburtse. The route of the Baltoro Glacier changes every year, actually it changes constantly, because the glacier constantly moves and collapses, and the distance to travel changes, depending on that. This year we went near the middle of the glacier and climbed up to Moraine just before the Liligo camp.
K2 & Baltoro Glacier Trekking 2022 (Part 1) Skardu to Paiju
K2 & Baltoro Glacier Trekking 2022 (Part 2) Paiju to Khoburtse
K2 & Baltoro Glacier Trekking 2022 (Part 3) Khoburtse to Urdukas
K2 & Baltoro Trekking 2022 (Part 4) Urdukas to GoreⅡ
K2 & Baltoro Trekking 2022 (Part 5) GoreⅡ to Concordia
Staying in Concordia, surrounded by the high Peaks of the Karakorum: K2, Broad Peak, Gasherbrum Mountain Range
The journey is slow-going from Paiju, at an altitude of 3,420 m to Khoburtse, at an altitude of 3,834m. It is only a 15km in distance, but it takes a lot of adapting to the conditions and going carefully along. Most trekkers just head directly for Urdukas.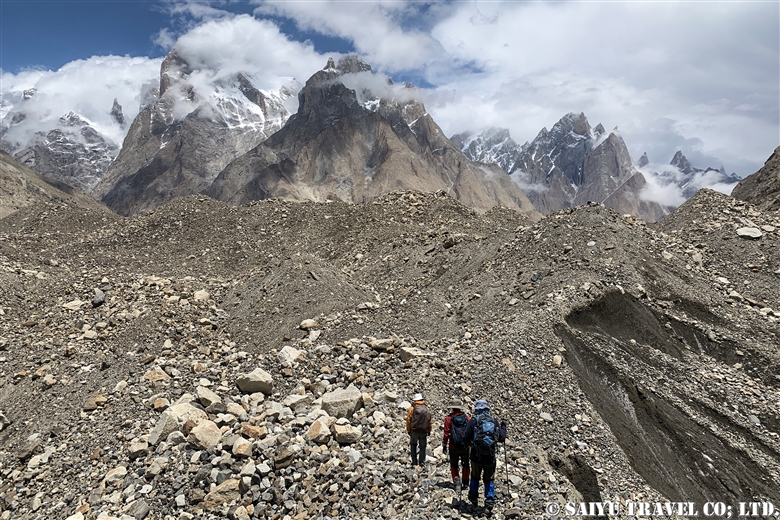 From the Paiju campsite, we walked north along the banks of Braldu River for 4 km and then hiked up the Baltoro Glacier.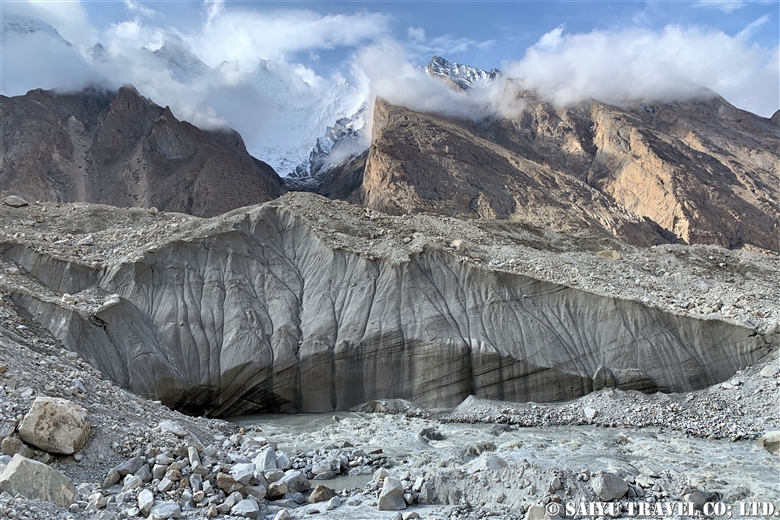 The Braldu valley is formed by the water that flows out from the Glacier.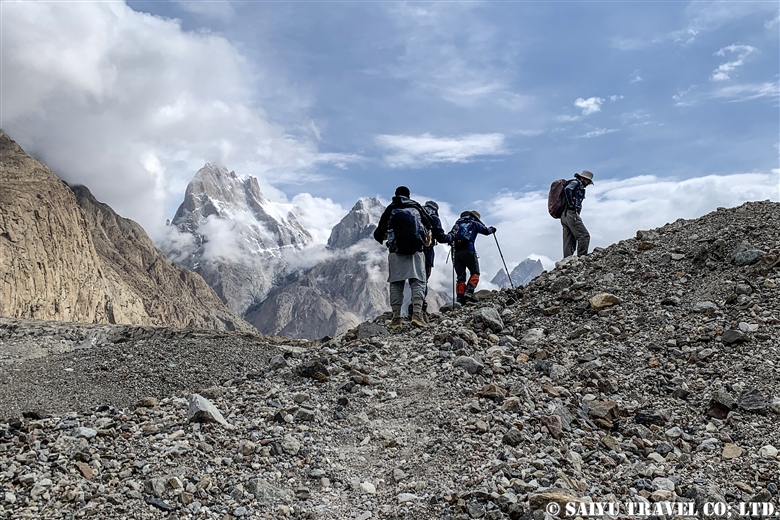 The Trango Towers in the background.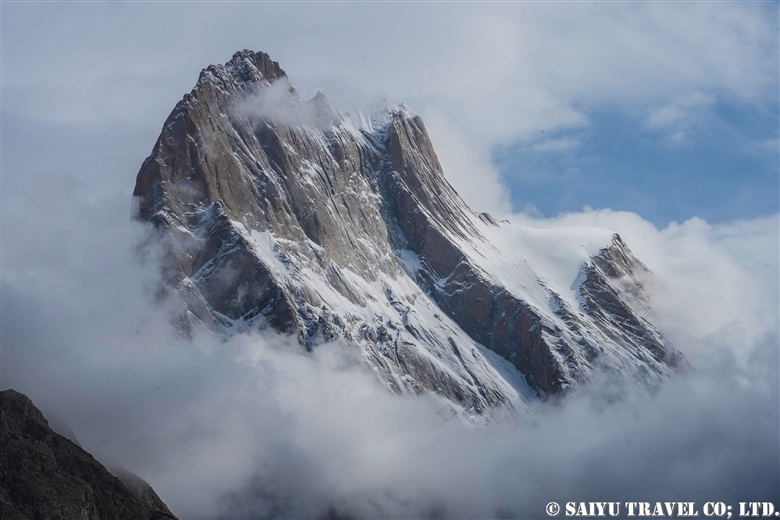 Great Trango Tower, 6,286m as seen from the Baltoro Glacier. The Trango Towers are famous for having one of the largest rocky cliffs in the world.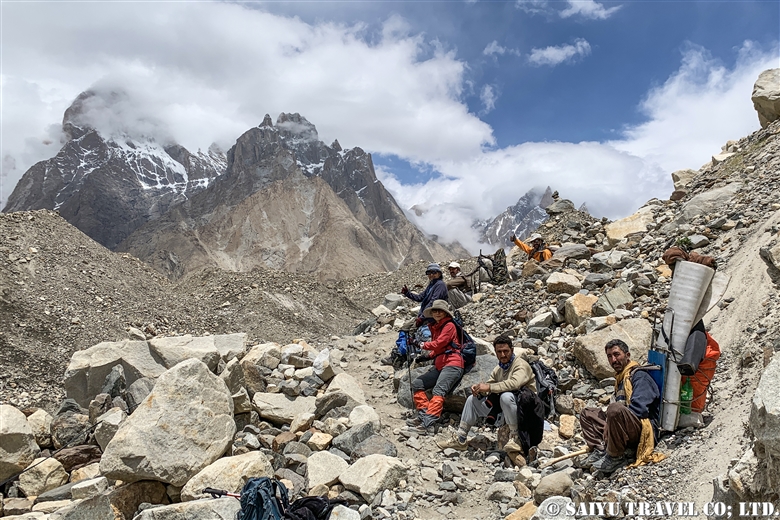 Breaktime!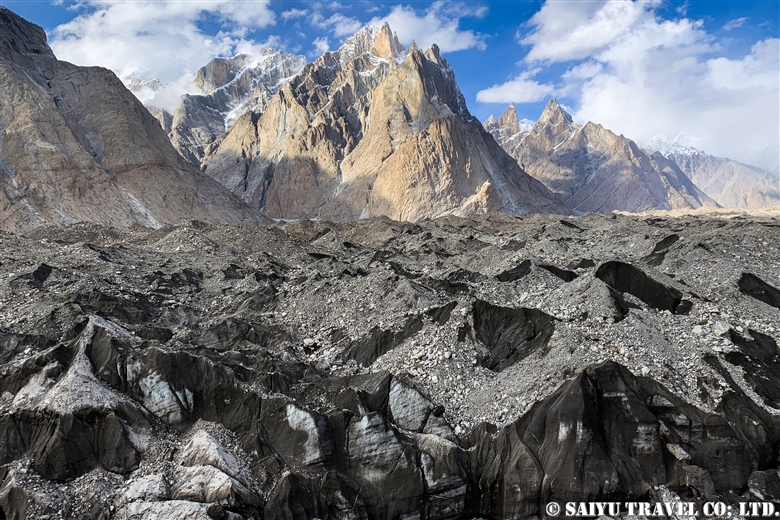 The view after crossing Liligo. The Glacier and the Baltoro Cathedral and the Lobsang Spire just beyond it.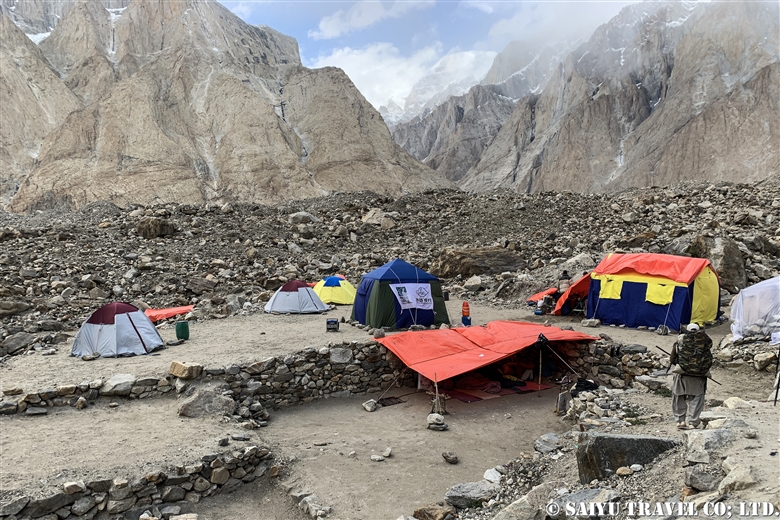 Arrived at the Khoburtse campsite. It is much smaller compared to the Paiju and Urdukas. There were no other guests so our group had the whole campsite to ourselves.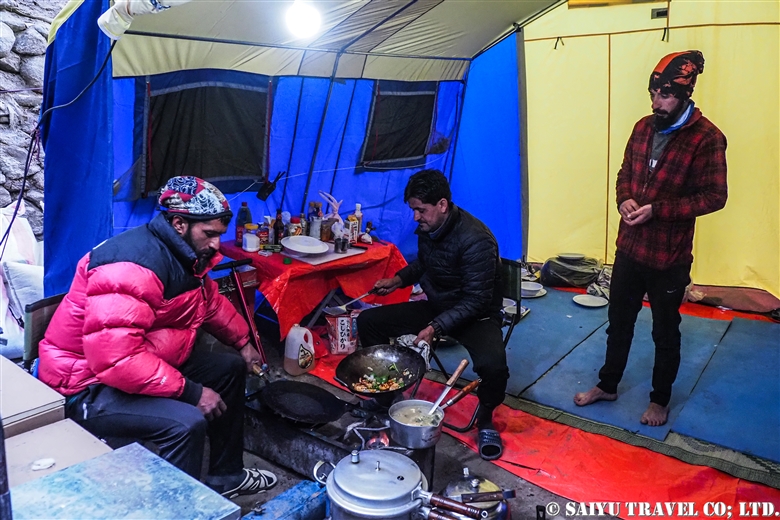 The Kitchen tent. Dinner usually starts at 6:30pm every day during trekking.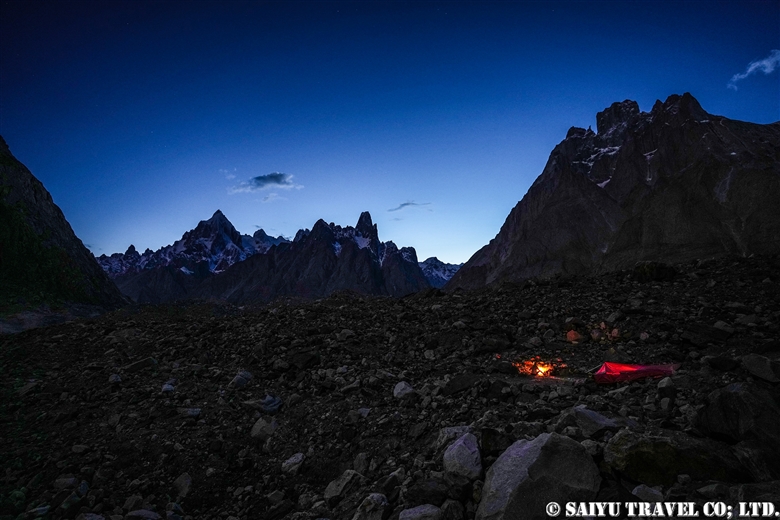 After dinner, the sunset from Khoburtse. The porters' tents stayed lit. The clear skies over the mountains were beautiful.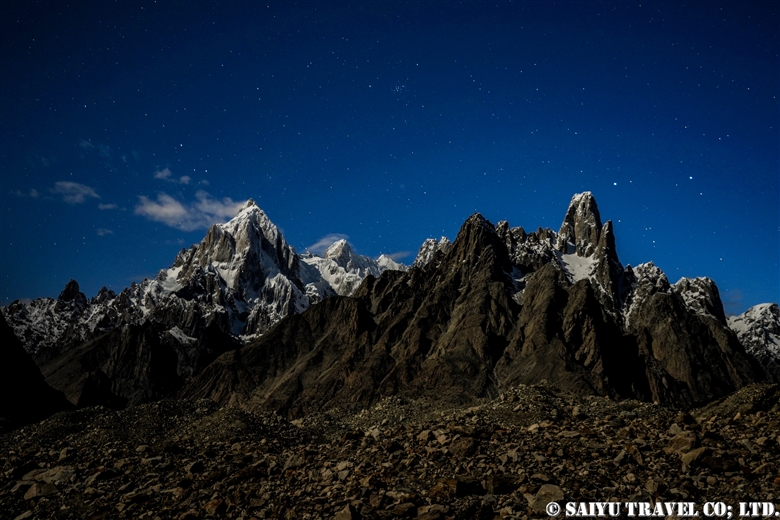 On the left is Paiju Peak, and on the right is Uli Biaho.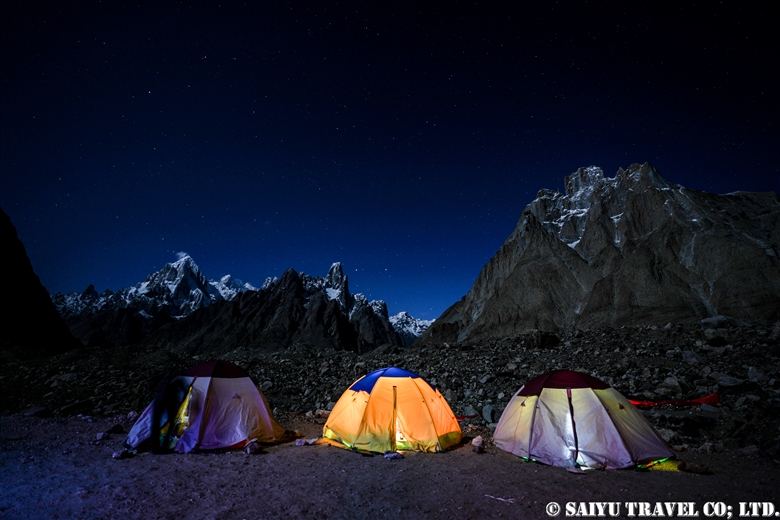 The Khoburtse campsite is set right in the front of the Trango castle (on the right).
Tonight was another quiet night for us.
Photos & Text: Mariko SAWADA
Trek Date: Early June 2022
*The altitudes and distances traveled from site to site that are listed, are based on our own measurements and GPS equipment. Please note that these may differ from other official reference materials.
*Contact Indus Caravan for more information or to make arrangements for your Baltoro Glacier trek!
Category :
- Baltoro Glacier & Concordia
>
- Baltoro Glacier & Concordia
>
◆ Gilgit-Baltistan
Tag :
K2
,
Concordia
,
Pakistan Blog
,
Paiju
,
Pakistan Travel Blog
,
Trango Towers
,
Indus Caravan
,
Saiyu Travel Pakistan
,
Baltoro
,
Pakistan Travel company
,
Liligo
,
Pakistan tour operator
,
Khoburtse
,
Pakistan Photography Tour
,
Baltoro Glacier
,
Baltoro Trekking