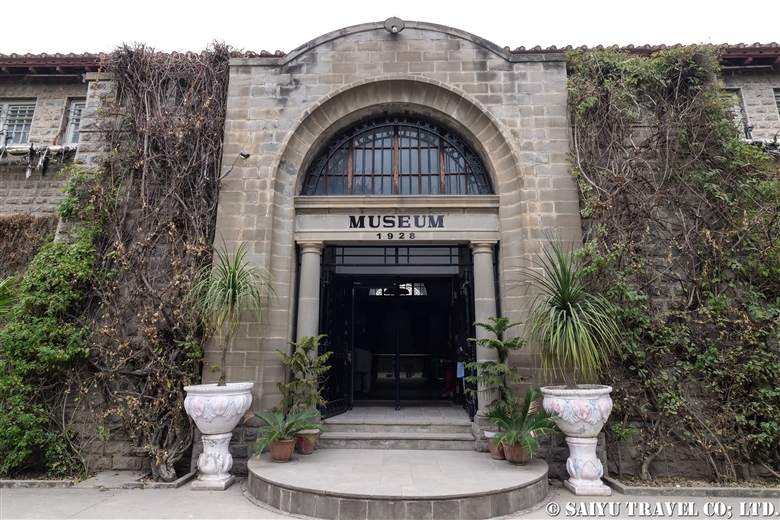 The Taxila Museum is where the artifacts from the archeological sites around the area are displayed. It is a very old museum built in 1928 when Pakistan was under the British Indian Empire.
In the hall, you will find displayed the Gandhara Buddha stucco (carried from the ruins), the pedestal of the Stupa, and the Buddhist legend engraved on the schist that once decorated the base of Stupa.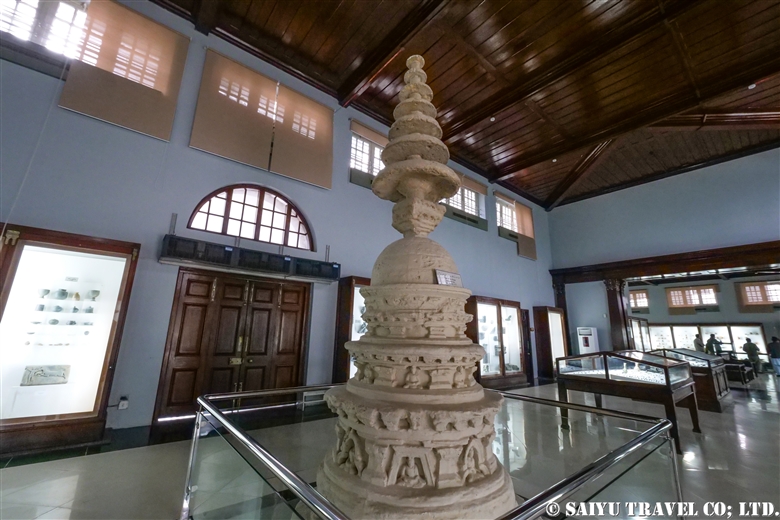 This is a replica of the votive Stupa at Mohra Moradu. It is a small stupa with seven-layered umbrella cover, and the real artifact is left in the monastery of the ruins.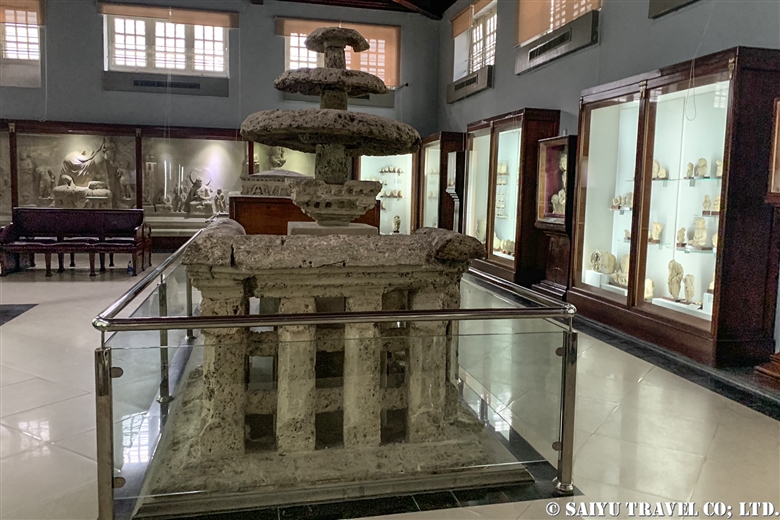 This stupa is very similar to the one found at the top of Sanchi Stupa in India. There is a flat square and topped with "umbrellas." Surrounding it is the "summit railing" in which the wooden fence has been replaced with stone.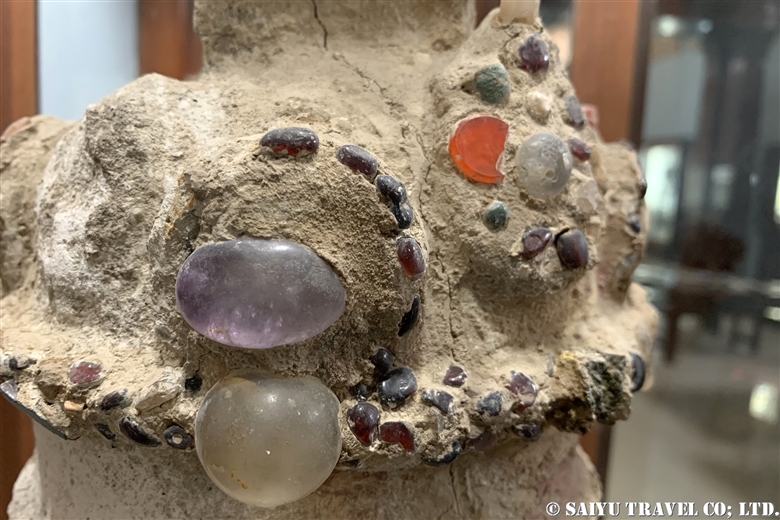 As part of the stupa display, you can see these decorative stones.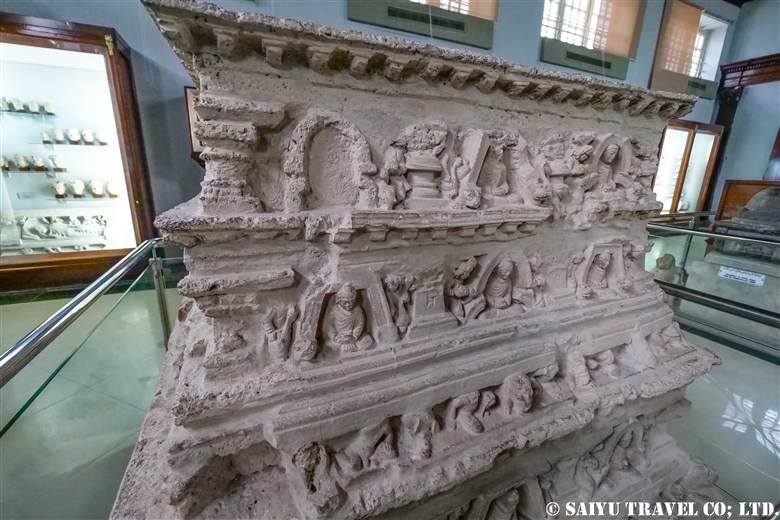 This is the base of the votive Stupa. You can see the Buddha statue, with Greek columns between each panel, as well as the Atlas God supporting the base of the pedestal.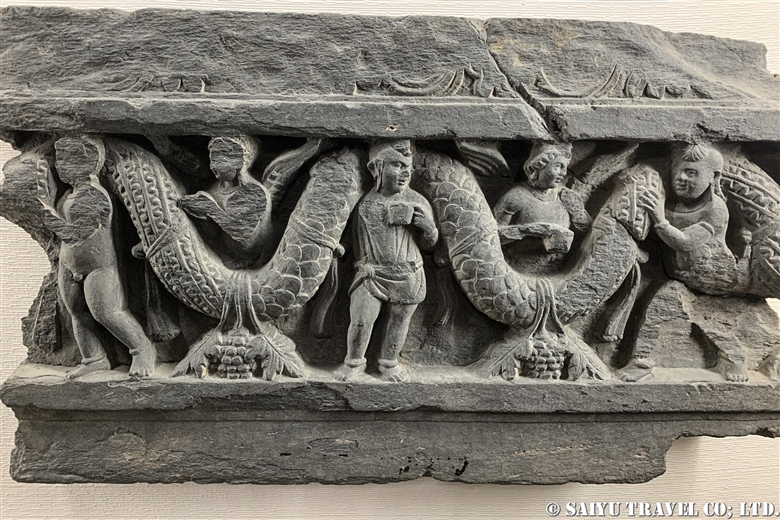 There are many exhibits that symbolize the fusion of Eastern and Western cultures. This piece shows a festoon pattern. This displays a young man holding a wavy festoon (garland of flowers), which originated in Greece and Rome, and was very popular in Gandhara.
The cupid seems to carry the raised part of the festoon, and the lower part is decorated with grapes and a ribbon.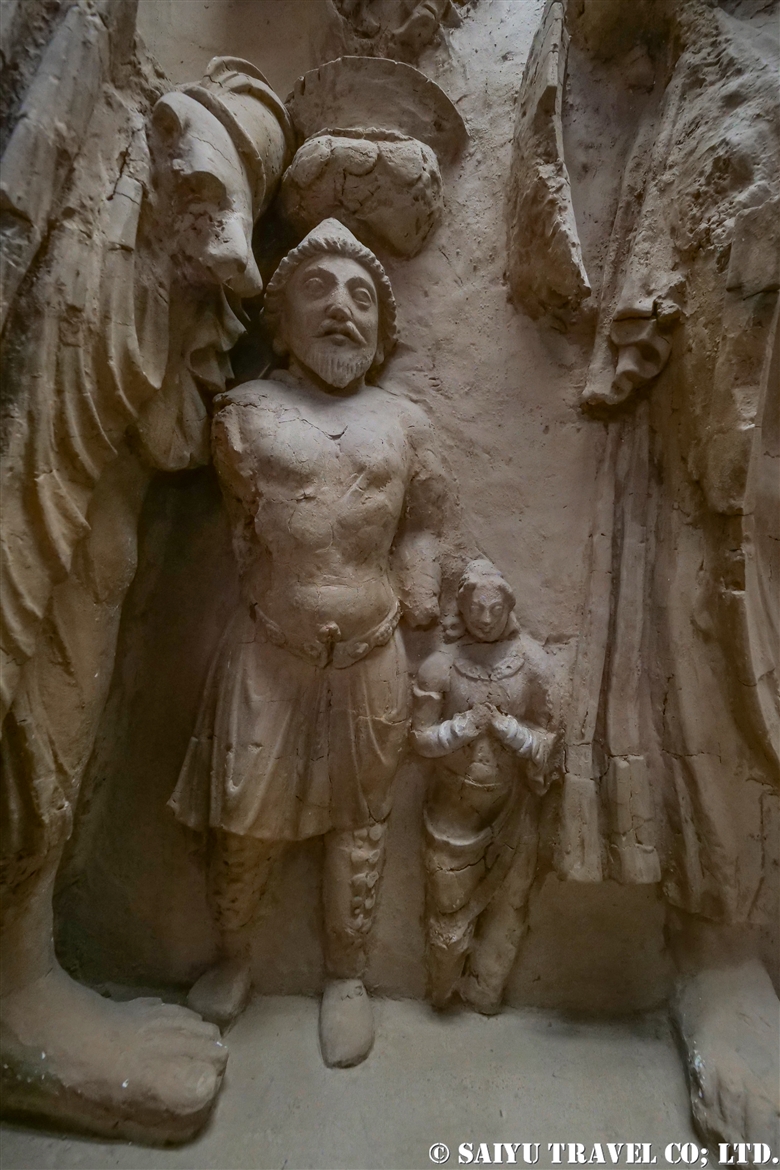 This looks like a foreign person standing beside the Buddha statue. A stunning stucco statue that was decorating the Jaulian ruins and according to the description, it is "probably the consecrator and his wife." It is thought that they are of the Saka race due to the shape of the hat.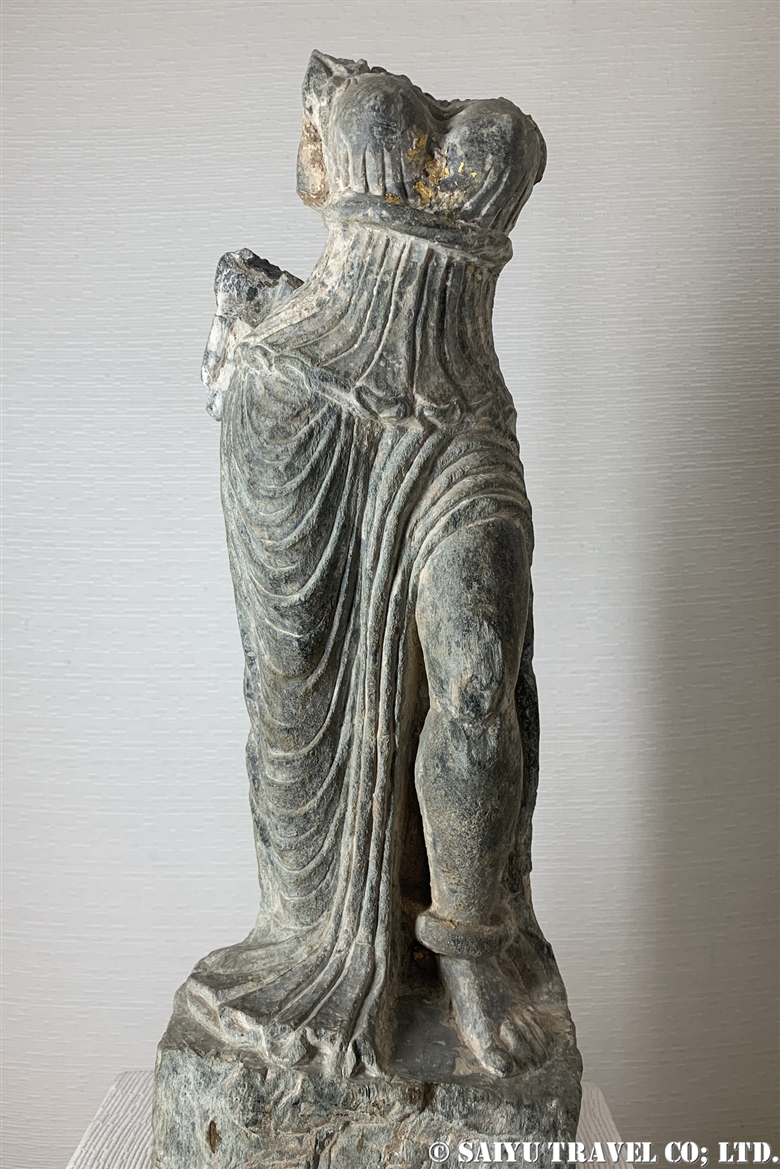 And then this exotic figure, the Greek goddess of love, appearing in Gandhara, is Aphrodite.
Photo & Text : Mariko SAWADA
(Photos are from a trip in Feb 2020)
Location : Taxila Museum, Taxila, Punjab
Category :
- Monument / Heritage of Punjab
>
- Taxila
>
- Gandhara
>
◆ Punjab
>
◇ Heritage of Pakistan
>
◇ Museum of Pakistan
Tag :
Pakistan Blog
,
Pakistan Travel Blog
,
Indus Caravan
,
Saiyu Travel
,
Saiyu Travel Pakistan
,
Unesco World Heritage Pakistan
,
Pakistan Travel company
,
Pakistan Photography Tour
,
Pakistan Heritage Tour
,
Gandhara tour
,
Taxila
,
pakistan buddhist ruins
,
pakistan buddhist tour
,
Gandhata
,
Dharmarajika Stupa
,
Taxila Museum
,
Museum of Pakistan
,
Gandhara Art