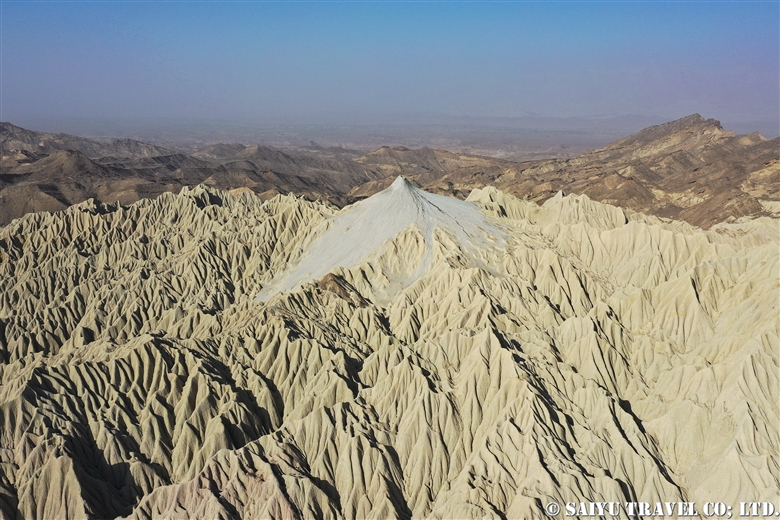 While driving along the Makran Coastal Highway towards Kund Malir, you can see several mud volcanoes in the rugged mountains of Hingol National Park visible from the road. This mud volcano is one of them.
A mud volcano is a landform created by the eruption of mud, water, and gases. It's called "volcano" but it is not necessarily related to the typical volcanic activity with lava. It only erupts out mud along with methane gas. The Arabian Plate subducts into the Eurasian Plate in the coastal area of Balochistan. In many cases, volcanic activity is active in such places, but in the case of Balochistan, huge "mud volcanic area" has emerged.
>> Other article about Mud Volcanoes in Hingol National Park :  1   2   3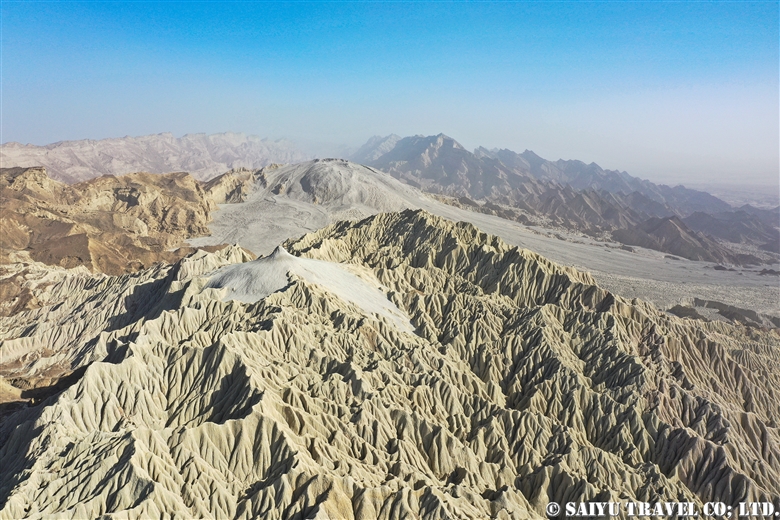 Moreover, there is a large mud volcano next to it. Although it is the same mud volcano, its appearance is quite different.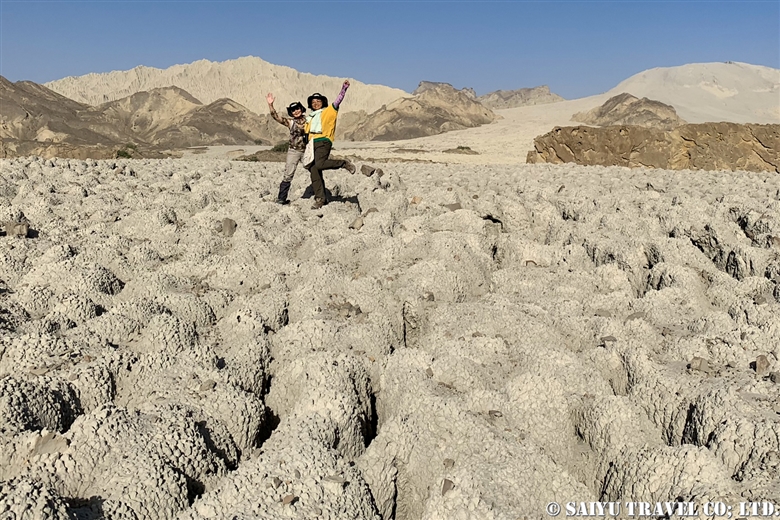 Walk to the base of this mud volcano.
In early November, I walked on the mud volcanic area with the first Balochistan tour of this season. It takes time here because there are soft spots and you have to walk carefully. Nevertheless, the landscape created by the mud is stunning and beguiling.
The temperature was high on this day and it was really difficult to walk after 10 o'clock. However, in November, Balochistan is also the turning point of the season, and morning and evening time is pleasant to spend.
Photo & Text  : Mariko SAWADA * Some photos are drone shots.
Visit: Nov 2019, Hingol National Park, Makran Coast, Balochistan
Category :
◆ Balochistan
>
- Mud Volcano
>
- Hingol National Park
>
- Makran Coast
Tag :
Balochistan
,
Balochistan movie clip
,
Chandragup Mud Volcano
,
Hingol National Park
,
Mud Volcano
,
Pakistan Blog
,
Travel to Balochistan
,
Traveling Pakistan Blog
,
Indus Caravan
,
Saiyu Travel Pakistan
,
Balochistan Tour
,
Pakistan Travel company
,
Pakistan tour operator
,
Pakistan Photography Tour