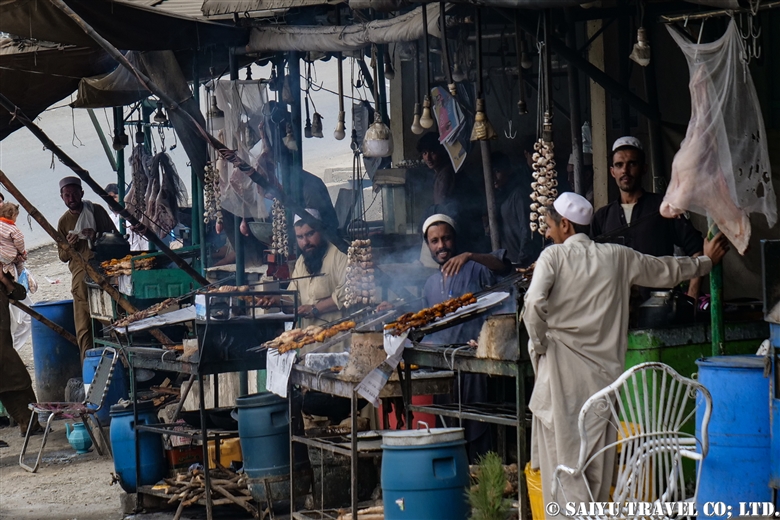 Landi Kotal is a small town, found on the way from Peshawar to the Afghanistan border town of Torkham.  Located in the former Federally Administered Tribal Areas (FATA), it was once known as the "Smuggling Market," known for trading goods like appliances and car parts into smuggled items like weapons and narcotics. When I first visited around 1992, I was surprised to see chocolate-shaped narcotics lined up in stores.
Now the status of the "Smuggling Bazaar" has disappeared and it is a normal market for rural Pashtun tribes.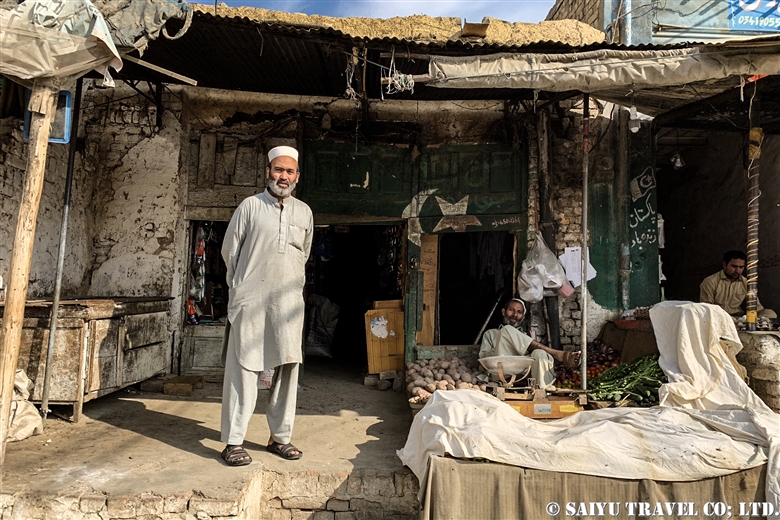 The shop owners call out 'Hello! Hello!' to try to earn some business.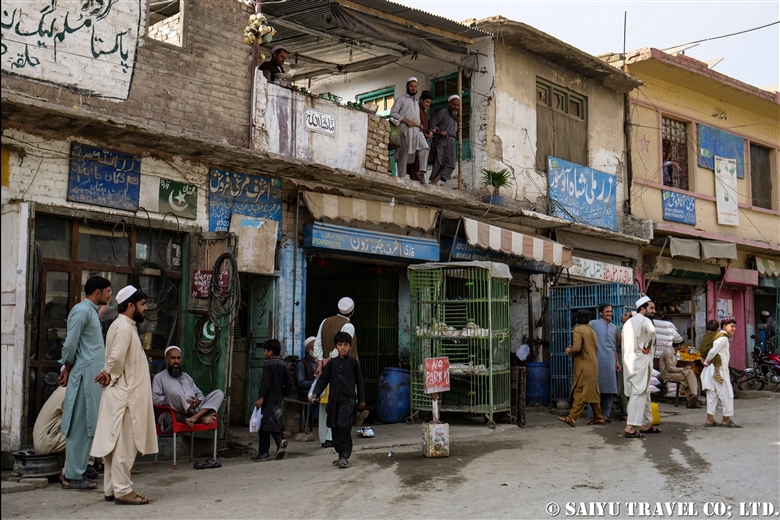 When a foreigner pass them by, everyone pays attention! It really reminded me of old Pakistan.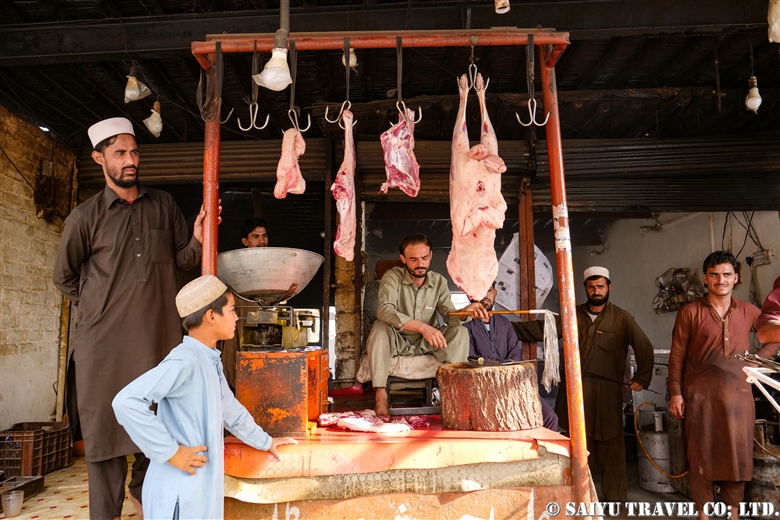 The Pashtun officer who accompanies us, took us to a local butcher shop and request some popular Landi Kotal Domba Sheep. These unique sheep have a big butt which is a delicacy for the locals.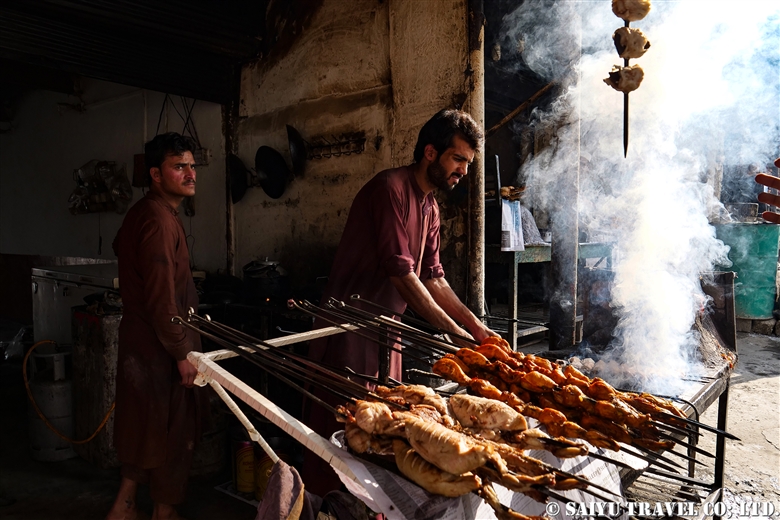 We purchased a cut of meat and it was grilled over charcoal.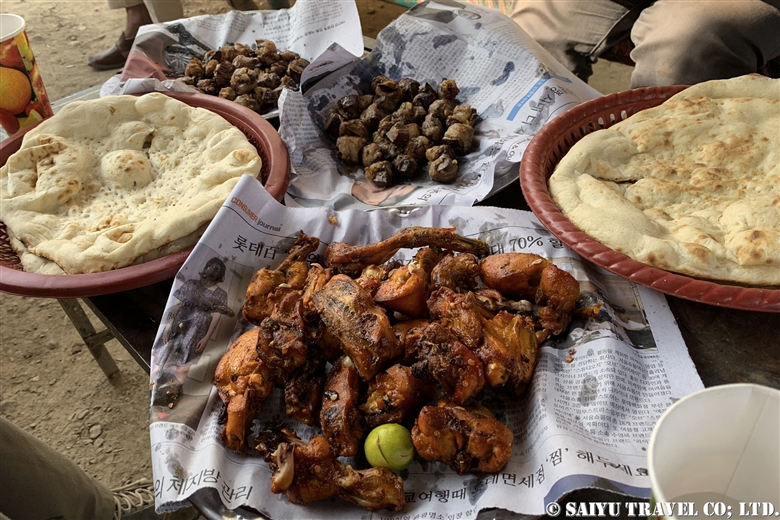 This is a typical Domba sheep lunch. We ate it along with a the local green tea called Kahwa Tea!
By the day, I did not see any women, the whole day.
Photo & Text : Mariko SAWADA
Visit : Oct 2019, Landi Kotal, Khyber-Pakhtunkhwa
Category :
- Peshawar / Khyber Pass
>
◆Khyber Pakhtunkhwa
Tag :
Dumba sheep
,
Saiyu Travel
,
Khyber Pass
,
Saiyu Travel Pakistan
,
Landi Kotal
,
Unesco World Heritage Pakistan
,
Afghan border
,
Pakistan Travel company
,
Pakistan Photography Tour
,
Peshawar
,
Pakistan Heritage Tour
,
Pakistan Blog
,
Pakistan Travel Blog
,
Gandhara tour
,
Dumba sheep Pakistan
,
Indus Caravan