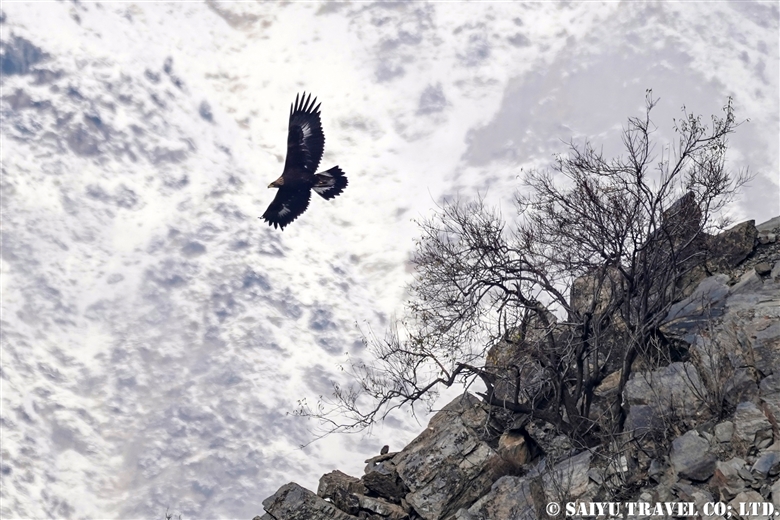 We saw a golden eagle flying against the backdrop of the Hindu Kush mountain range from the Chitral Gol National Park in Khyber Pakhtunkhwa.
We visited the national park for the goal to see the Markhor, but the ranger walked down the slope of a mountain, where there was no path, when he invited "There are some vultures gathering because a Markhor fell off a cliff and died. Let's go see."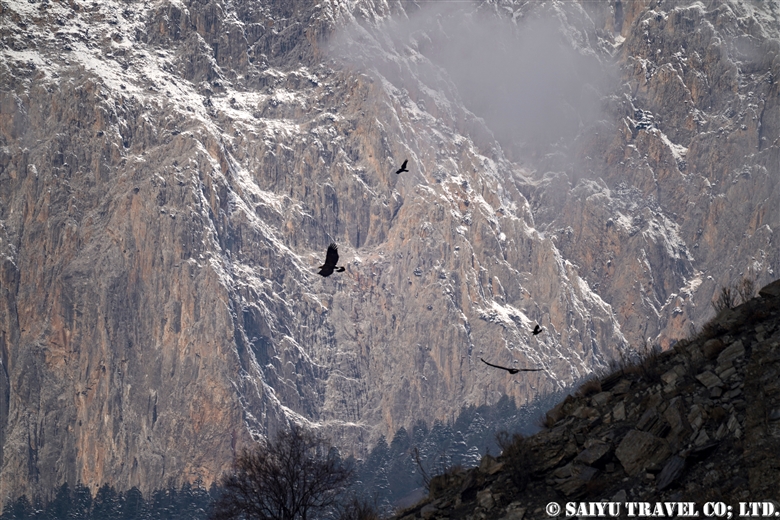 The birds of prey dance in the air! And not only the vultures, but the golden eagles are already there. A crow can be seen bombing the golden eagle.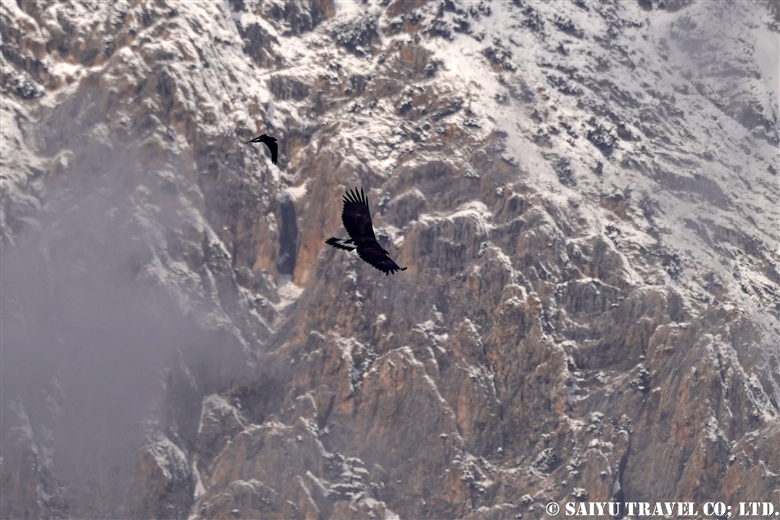 The Golden Eagle is a bird of prey that is widely distributed in the northern hemisphere. Although classified into several subspecies, the golden eagle found in Pakistan is the Aquila chrysaetos daphanea, called the Asian or Himalayan Golden Eagle, or in Central Asia and Russia it is called the Berkut (Беркут). The body of the golden eagle is large, and the body feathers are dark colored.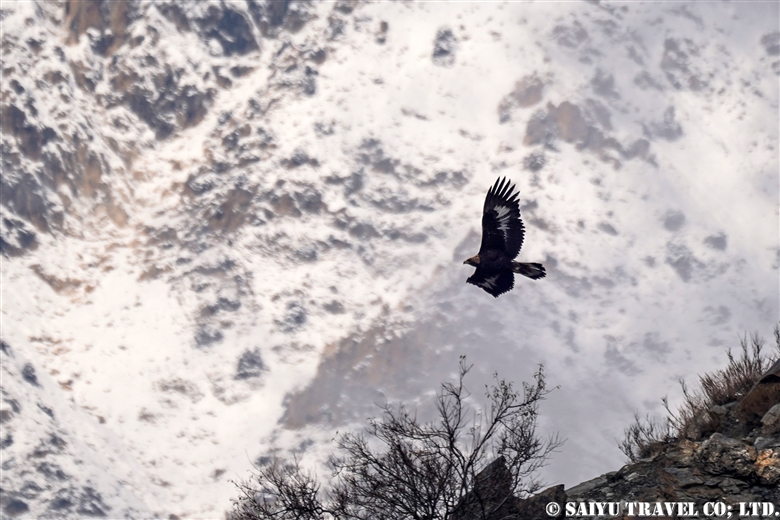 The golden eagle wouldn't get too close to us, so it was difficult get a good photo, but seeing it through the binoculars, it is quite a beautiful bird. The golden feathers on the back of the head, which is where it got its name, were shining in the light.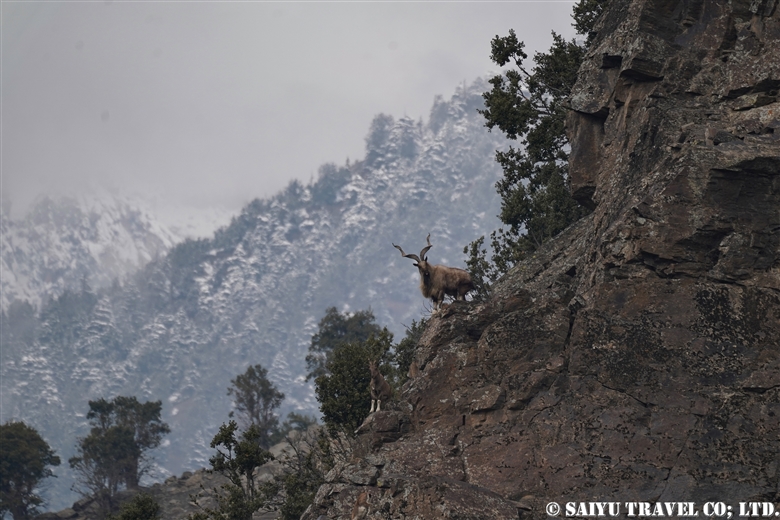 As we were being fascinated by the Golden Eagle show, then a male Markhor just appeared among the rocks, in a wonderful position! This was the Chitral Gol National Park, a place busy with wildlife encounters.
Photo & Text: Mariko SAWADA
Observation: Dec 2020, Chitral Gol National Park, Chitral, Khyber Pakhtunkhwa
Category :
◆Khyber Pakhtunkhwa
>
- Chitral Gol National Park
>
◇ Birds of Pakistan
Tag :
Bird watching in Pakistan
,
Birds of Pakistan
,
Chitral
,
Chitral Gol National Park
,
Khyber Pakhtunkhwa
,
Pakistan Blog
,
Pakistan Travel Blog
,
Wildlife of Pakistan
,
Indus Caravan
,
Saiyu Travel Pakistan
,
Pakistan Travel company
,
Pakistan tour operator
,
Pakistan Photography Tour
,
Birds Photography Pakistan
,
Bird watching tour in Pakistan
,
Wildlife tour in Pakistan
,
Golden Eagle
,
Himalayan Golden Eagle
,
Asian Golden Eagle