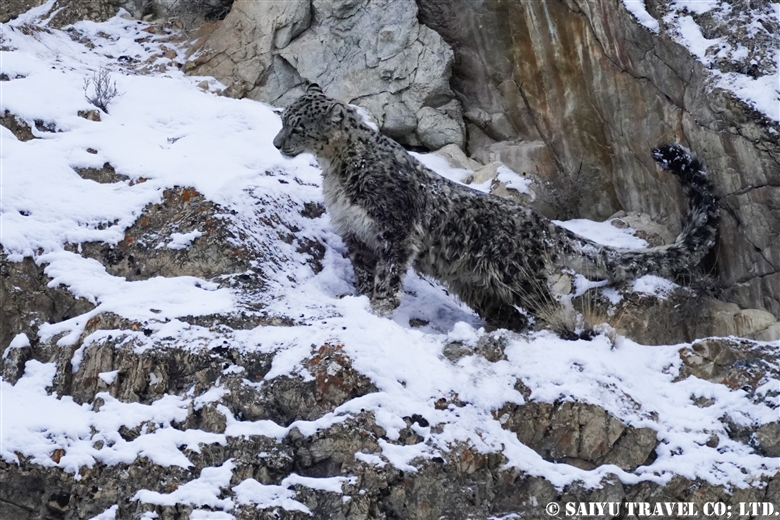 This is a Snow Leopard I observed at Morkhun village in the beginning of January. I saw a lot of footprints of Snow Leopard in Khunjerab National Park (KNP), yet I could not witness it live.
At last! Now Snow Leopard is in front of me.
At around 10:30 am, a villager found Ibex blazing down the slopes of the mountain. When looked carefully, it was chased by a snow leopard.
Finally, Snow Leopard hunted Ibex, but the place was just across the river of Morkhun village. It was a distance of about 30m across the river.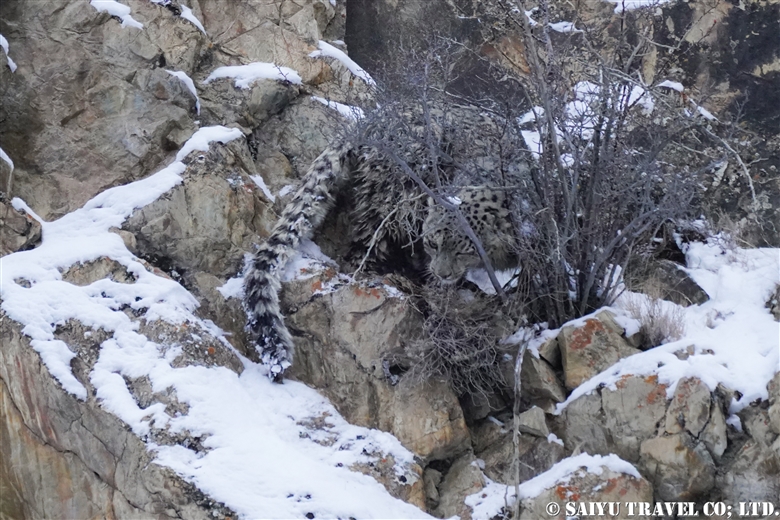 At 15:00, I arrived at Morkhun village after receiving a message from Mr. Gohar, KNP.
The Snow Leopard was concealed, sitting inside the tree branch. But it started to move in the evening.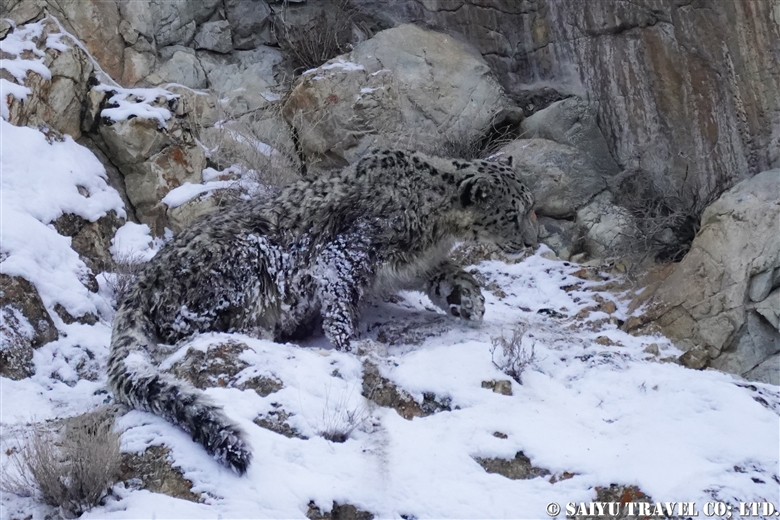 Villagers state that as this Snow Leopard entered the river after hunting of Ibex, so the fur was not fluffy.
The sunlight shining on Morkhun village — encompassed by high peaks of The Karakoram range — was short and faded quickly.
Sadly, now the time was over…
Photo & Text : Mariko
Observation: Jan 2019, Morkhun, Gojal, Gilgit-Baltistan
Special Thanks: Mr. Sultan Gohar – KNP (Khunjerab National Park)
Category :
- Snow Leopard
>
◆ Gilgit-Baltistan
>
- Gojar
>
- Morkhun
>
◇ Wildlife of Pakistan
Tag :
Morkhun village
,
Pakistan Blog
,
Pakistan Travel Blog
,
Snow Leopard
,
Snow Leopard of Pakistan
,
Snow Leopard Pakistan
,
Travel Pakistan Blog
,
Wildlife of Pakistan
,
Indus Caravan
,
Saiyu Travel Pakistan
,
Pakistan Travel company
,
Pakistan tour operator
,
Pakistan Photography Tour