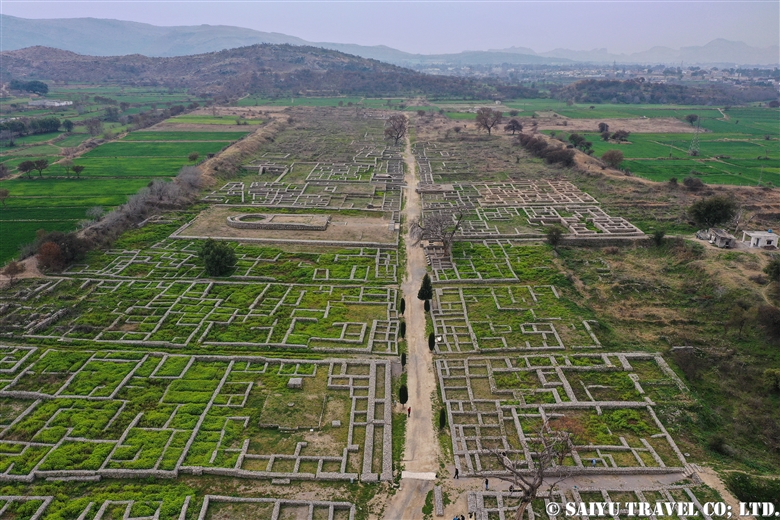 About 30km northwest of Islamabad, the Taxila ruins are located at the eastern edge of an area that once flourished in Ghandara art (Buddhist visual art). Taxila is a group of archeological sites, stupas, monasteries etc. but among them, Sirkap city archeological site is an important area which is a must-visit for all tourists.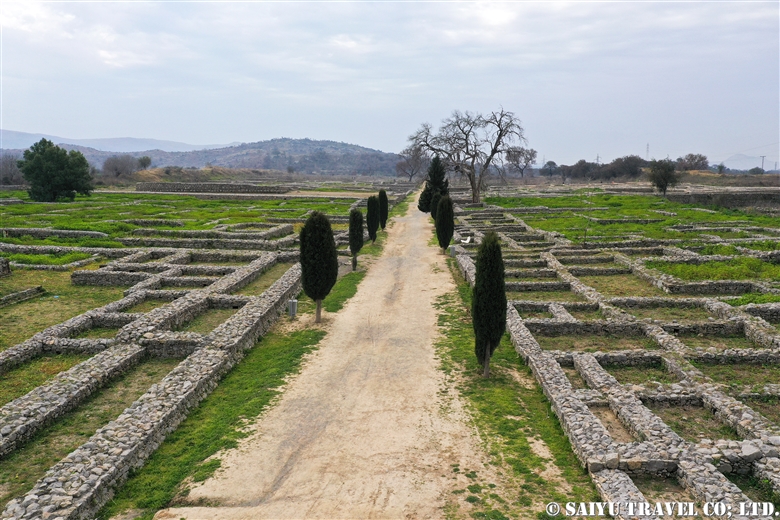 In the 2nd century BC, the city was built by Bactrian Greeks (Indo-Greek) who flourished in northern Afghanistan. The ruins of the town are located off of the main street and they spread out in a grid pattern, the foundations of the shops, Buddhist temples and Buddhist pagodas endure.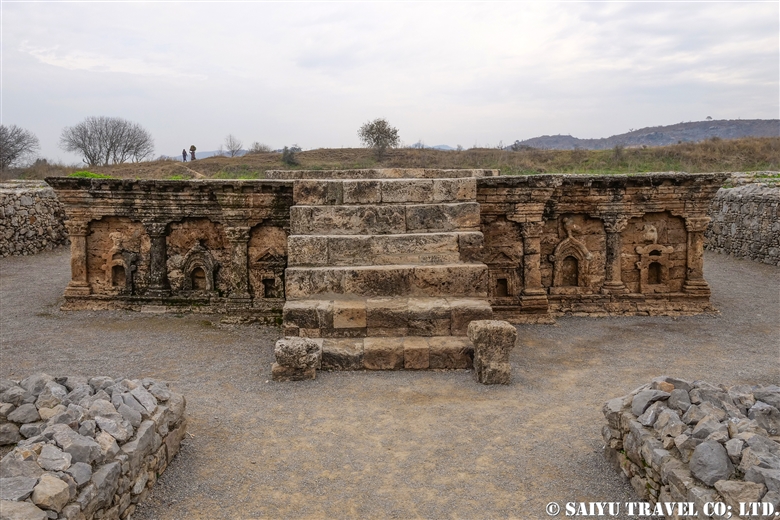 Ghandara stood in a cultural intersection where it received the cultural influence of India from the east and the cultural inspirations from Greece and Persia (Iran) from the west. The iconic buildings that symbolize that remains in Sirkap.
This is the "Double-Headed Eagle Stupa" that remains in Sirkap. There are three panels separated by Corinthian wall columns with shoots of Acanthus decorations on the wall of either side of the stairs in front of the square platform.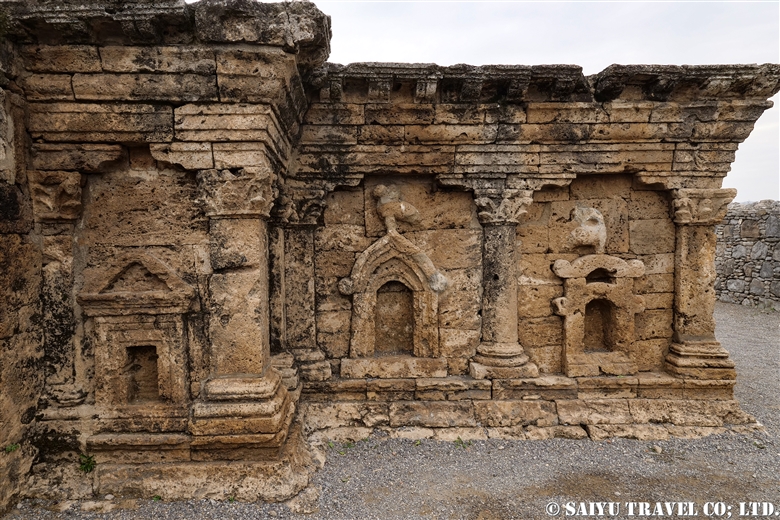 The beautifully preserved panels just to the right of the stairs.
In the panel on the very left, the Greek temple style building with the triangular gables.
Decorating the central panel is a double-headed eagle-like bird perched on top of an arched building shaped like the entrance to the Indian Chaitya Temple. The double-headed eagle is a design often found in Western Asia such as in Hittite and Babylonia.
On the rightmost panel is an Indian Torana (like the Indian Sanchi stupas) with a bird-like figure on top of it.
The Taxila Double-Headed Eagle Stupa is a structure that captures your imagination, blending the architectural artistry of India, Greece and Western Asia.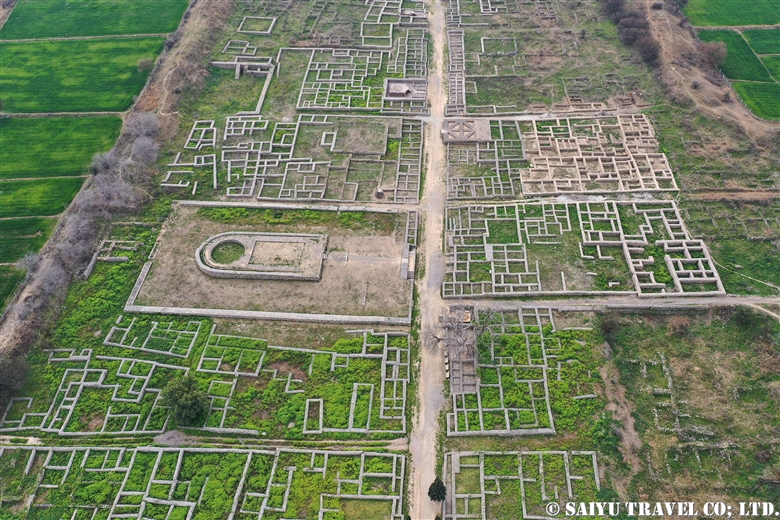 An aerial view of Sirkap, taken by drone, shows a large circular building foundation on the left side of the main street. It is said that it is the remains of a Chaitya temple because it has the same structure of the sacred temples.
It had been quite a long time since I was last able to visit Sirkap, but this time, I could see many students from Pakistan and families coming out for a picnic. Most of the Ghandara ruins are located on mountain tops, but this one is a flat, easy to access spot where people can enjoy the family time.
Photo & Text : Mariko SAWADA
Visit : Feb 2020, Sirkap, taxila, Punjab
Category :
- Gandhara
>
- Taxila
>
◆ Punjab
>
◇ Heritage of Pakistan
Tag :
Pakistan Blog
,
Pakistan Travel Blog
,
Indus Caravan
,
Saiyu Travel
,
Saiyu Travel Pakistan
,
Unesco World Heritage Pakistan
,
Pakistan Travel company
,
Pakistan tour operator
,
Pakistan Photography Tour
,
Pakistan Heritage Tour
,
Gandhara
,
Gandhara tour
,
Taxila
,
Sirkap
,
pakistan buddhist ruins
,
pakistan buddhist tour