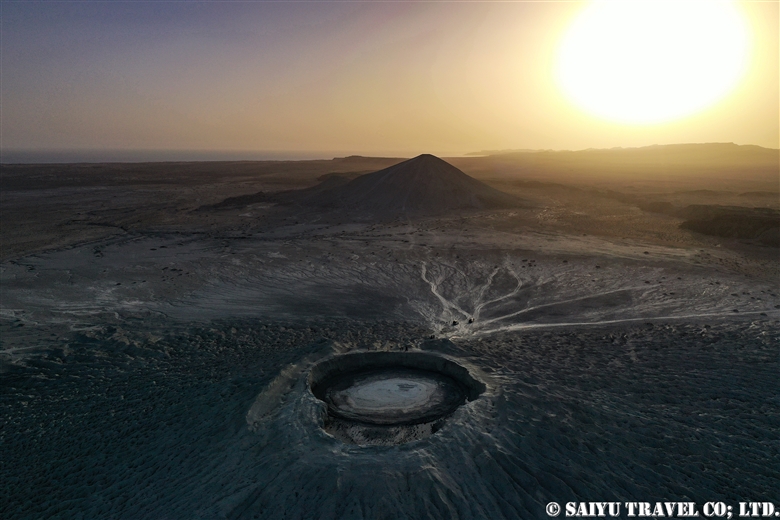 Chandragup mud volcano in Hingol National Park, Balochistan.
A mud volcano is a landform shaped by the outburst of mud, water, and gases. It's called "volcano" but it is not inevitably related to the distinctive volcanic activity. It only erupts out mud along with methane gas. The Arabian Plate subducts into the Eurasian Plate in the coastal area of Balochistan. In many cases, volcanic activity is active in such places but in the case of Balochistan, huge "mud volcano area" has emerged.
There are three mud volcanoes at Chandragup and there are distinct descriptions of "Chandragup 1", "Chandragup 2"and "Chandragup 3", depending on the documents. It seems to be sure, the highest one which is for the sacred Hindu pilgrimage is "Chandragup 1". However, I don't know which is 2 or 3 for the other two volcanoes. I comprehend it in the order of height.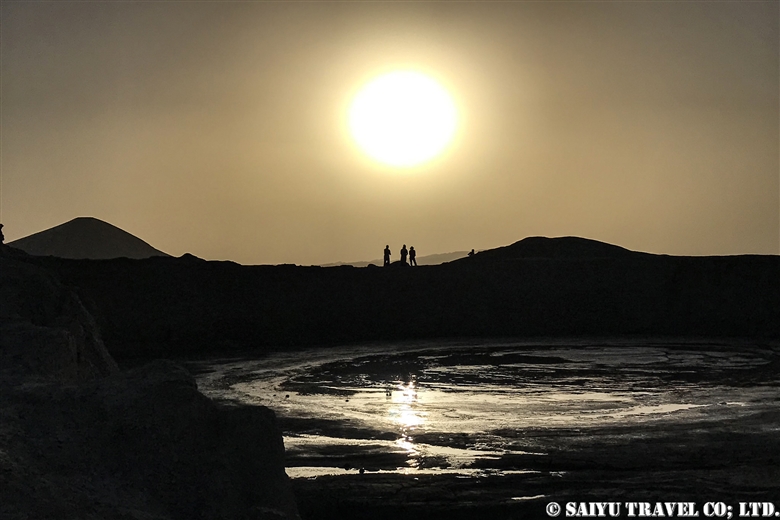 The crater of second highest mud volcano in Chandragup – "Chandragup 2" . The previous season was dry with no activity, but this year mud erupted from within and began to accumulate in the crater. What an entrancing view of the crater reflecting light of golden hour.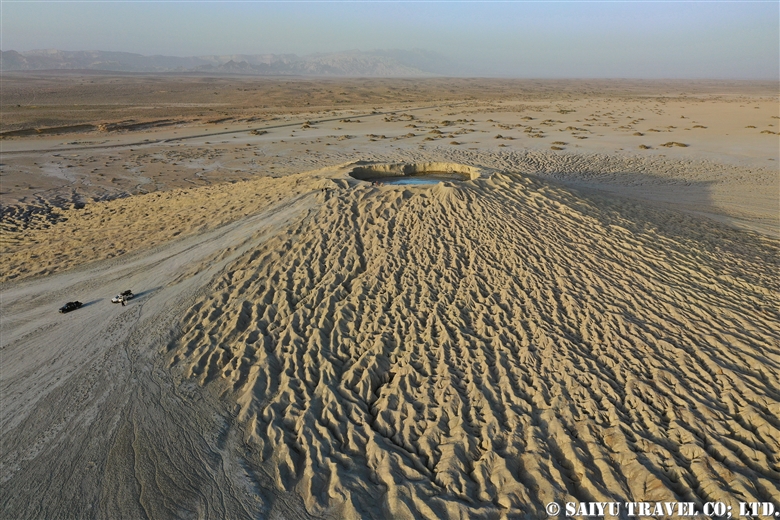 "Chandragup 2" is a mud volcano with a gentle steady slope, and has a gorgeous landscape created by the mud flow.
"Chandragup mud volcano 2" seen from directly above. The beauty created by mud; truly a remarkable sight.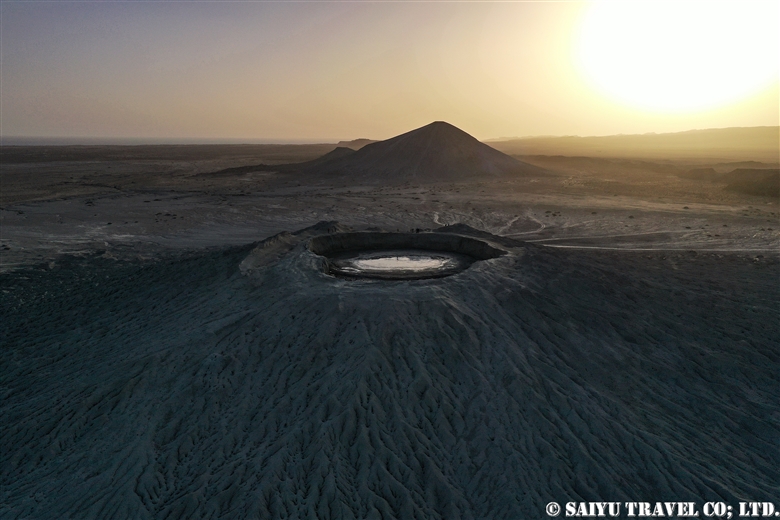 Sunset from "Chandragup mud volcano 2" . Fortunately, it was a blessed day with a beautiful sunset.
Photo & Text : Mariko SAWADA * Some photos are drone shots.
Special Thanks: Yoko Kadonaga for photograph from Crater edge
Visit: Nov 2019, Chandragup Mud Volcano, Hingol National Park, Makran Coast, Balochistan
Category :
◆ Balochistan
>
- Mud Volcano
>
- Hingol National Park
>
- Makran Coast
Tag :
Balochistan
,
Balochistan movie clip
,
Chandragup Mud Volcano
,
Hingol National Park
,
Mud Volcano
,
Pakistan Blog
,
Pakistan Travel Blog
,
Travel to Balochistan
,
Indus Caravan
,
Saiyu Travel Pakistan
,
Balochistan Tour
,
Pakistan Travel company
,
Pakistan tour operator
,
Pakistan Photography Tour