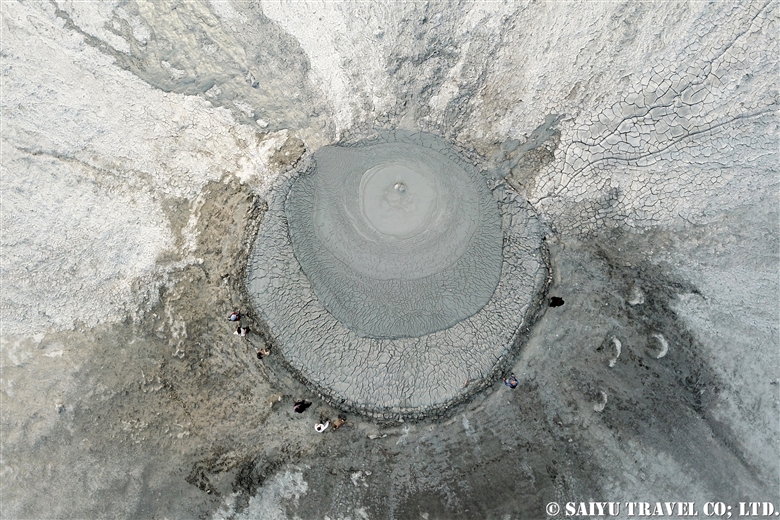 A top view of the Chandragup Mud Volcano, Hingol National Park. This mud volcano has been recognized as a holy place by Hindus. In fact, a lot of Hindu pilgrimage visit this volcano. However, it was surprising to see rubbish lying around the mud volcano.
The current number of Hindus in Pakistan is said to be about  8 million (according to Pakistan Hindu Council), of which about 94% live in Sindh. There are few Hindus in Balochistan province, but during the pilgrimage season, the Chandragup Mud Volcano and Hindu temples in Hingol National Park are full of pilgrims.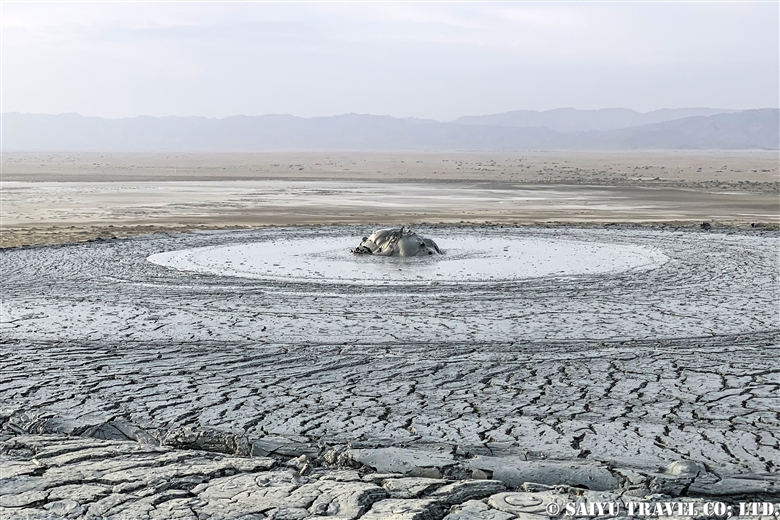 Mud spout on top of the Chandragup mud volcano. The appearance of mud spouting occurs every 1-2 minutes when active, but sometimes it is completely absent.
Sometimes we can see "Offering" by Hindu pilgrimage on the surface of a mud volcano.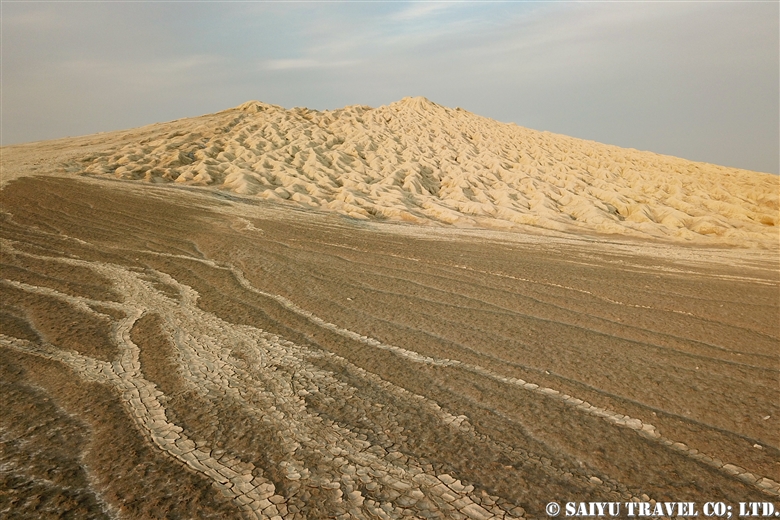 It was a bit cloudy during this day, but the sunlight spread on the other mud volcano was looking very gorgeous.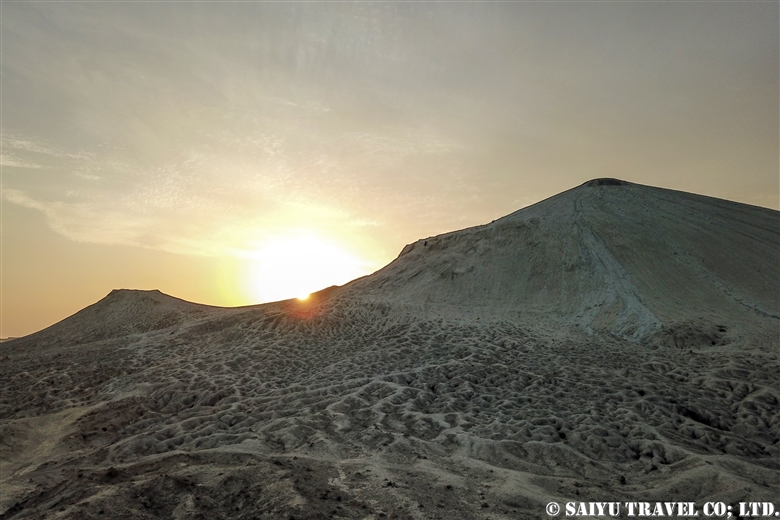 Sunset over the Chandragup Mud Volcano.
Photo & Text : Mariko  SAWADA **Some photos are taken by a drone
Special Thanks: Yoko Kadonaga for photography of spout on top of Chandragup Mud Volcano
Visit: Feb 2019, Chandragup Mud Volcano, Hingol National Park, Makran Coast, Balochistan
Category :
◆ Balochistan
>
- Mud Volcano
>
- Hingol National Park
Tag :
Balochistan
,
Chandragup Mud Volcano
,
Hingol National Park
,
Makran Coast
,
Mud Volcano
,
Pakistan Blog
,
Pakistan Travel Blog
,
Travel Pakistan Blog
,
Travel to Balochistan
,
Indus Caravan
,
Saiyu Travel Pakistan
,
Balochistan Tour
,
Pakistan Travel company
,
Pakistan tour operator
,
Pakistan Photography Tour