Hingol National Park, located in the southern part of Balochistan. It is spread over a vast area of 6,100 square kilometers and is the largest National park in Pakistan. There are roads and villages inside the national park. For me, I feel it undistinguishable setting as a National park. However, the landscape covering the whole of the National park is astonishing and somewhat out of this earth.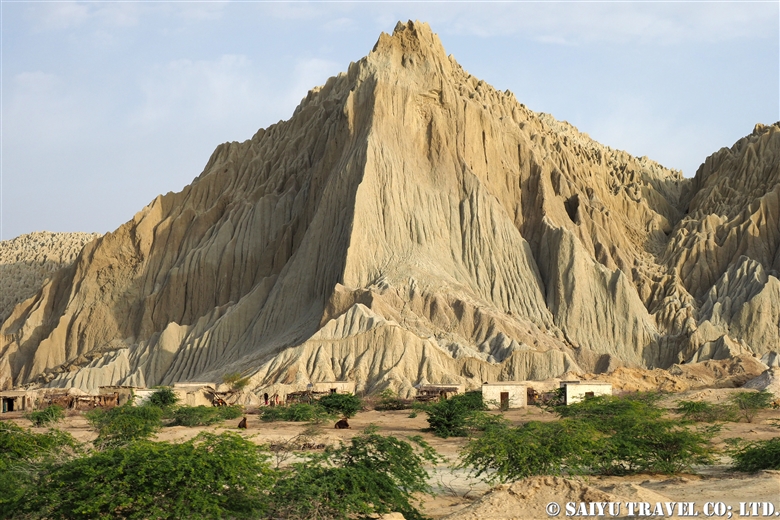 We entered from the gate which leads to the sacred Nani Mandir Hindu temple. What a breathtaking view it is! The village is dotted and engraved in the inexplicable landscape created by the mud volcano.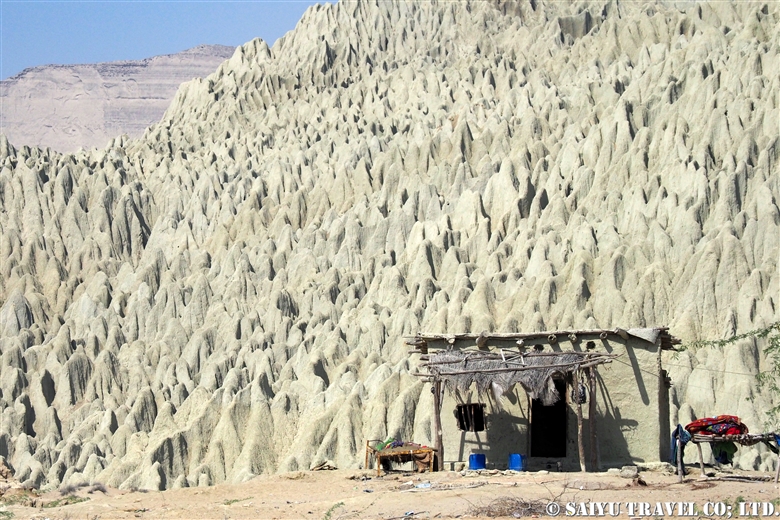 Some people living beneath the superb view…The mysterious scenery shaped by the mud volcano spread throughout the frame.
Photo & Text : Mariko  SAWADA
Visit: March 2019, Hingol National Park, Balochistan
Category :
◆ Balochistan
>
- Mud Volcano
>
- Hingol National Park
Tag :
Balochistan
,
Balochistan movie clip
,
Chandragup Mud Volcano
,
Hingol National Park
,
Mud Volcano
,
Pakistan Blog
,
Pakistan Travel Blog
,
Travel Pakistan Blog
,
Travel to Balochistan
,
Traveling Pakistan Blog
,
Indus Caravan
,
Saiyu Travel Pakistan
,
Balochistan Tour
,
Pakistan Travel company
,
Pakistan tour operator
,
Pakistan Photography Tour