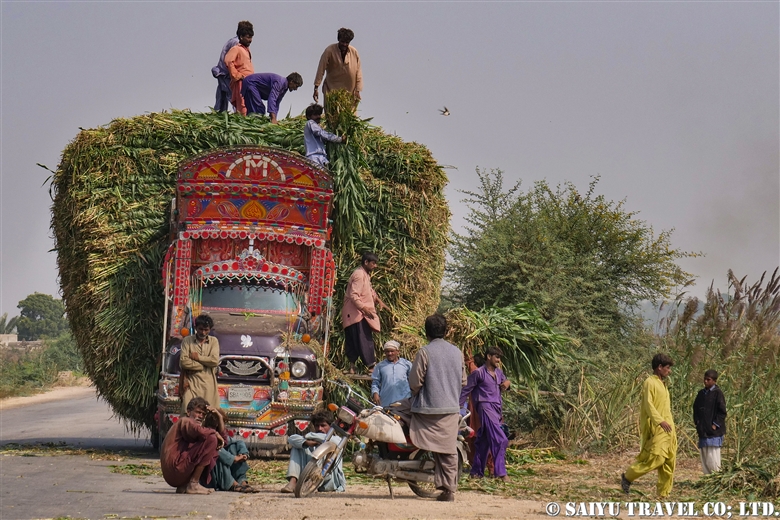 In November, it is the harvest season for wheat and millet in Sindh State.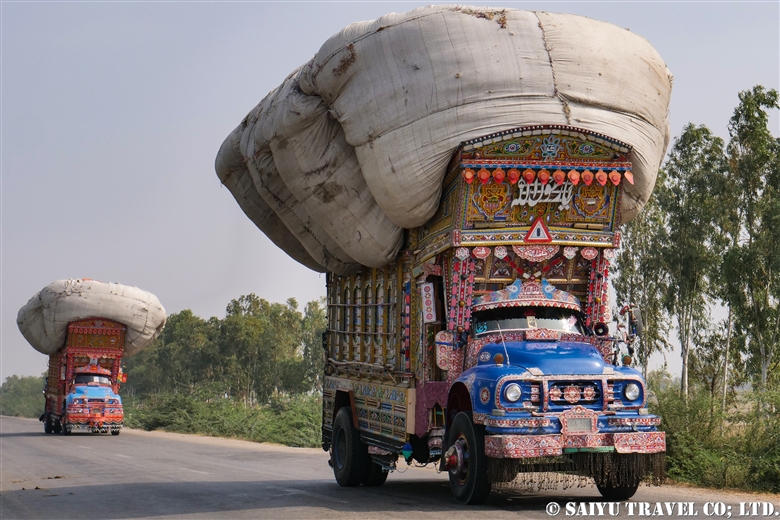 Travelling along the National Highway 5 from Karachi towards Thatta, we could see the trucks completely overloaded and overflowing as they were heading to Karachi. These trucks are carrying the wheat harvested from the local farmers. They are probably headed towards the livestock feed companies in Karachi.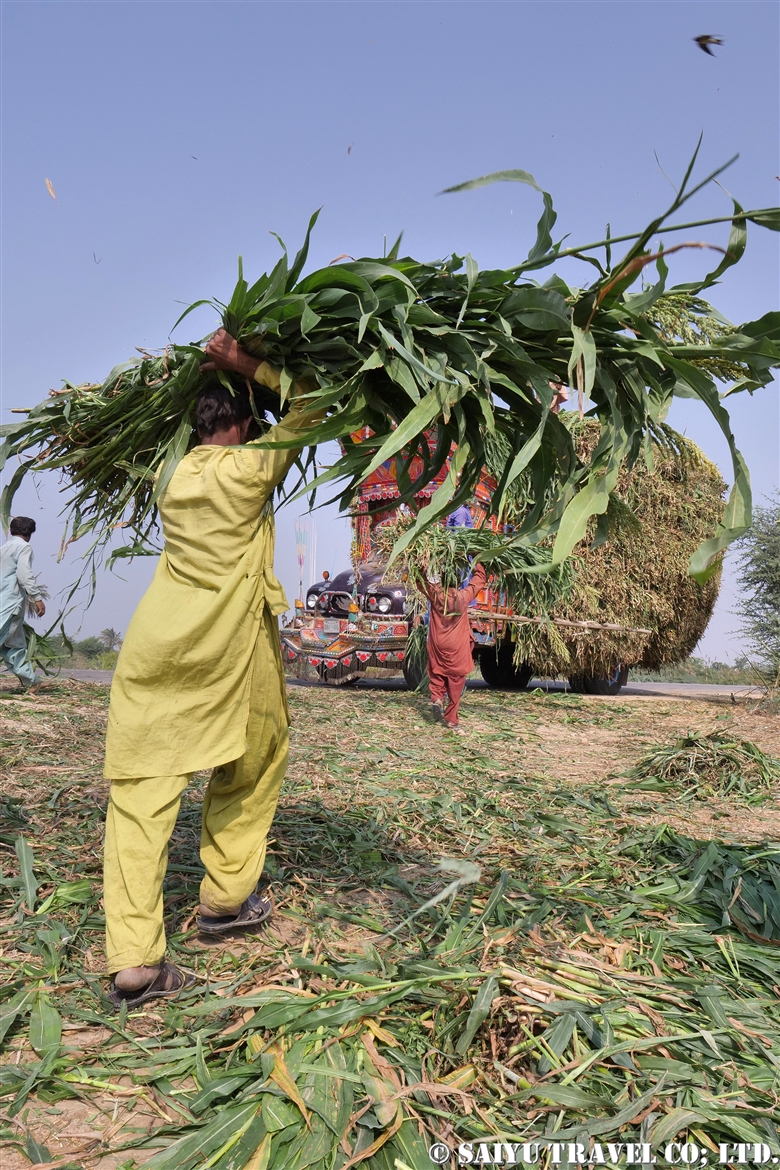 On the way, we could encounter the field workers who were manually carrying the harvest to load the trucks.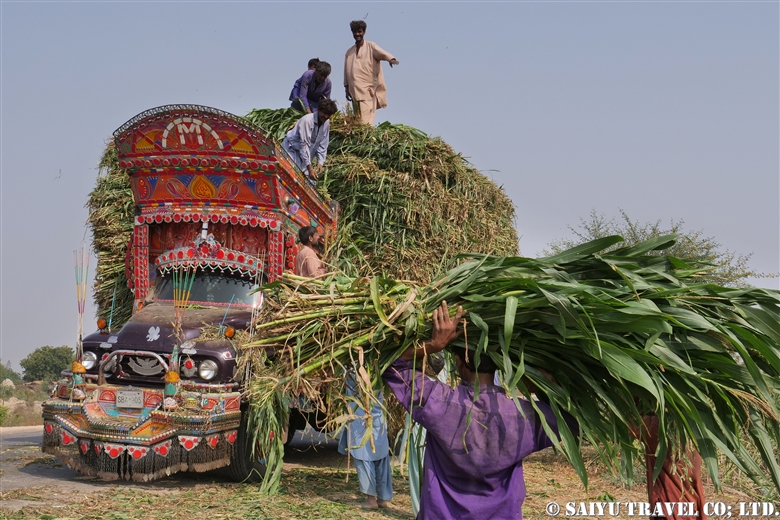 This grueling work is conducted by about 15 men who work from the early morning hours for 9 hours. The weight the trucks carry fully loaded can be about 24 tons.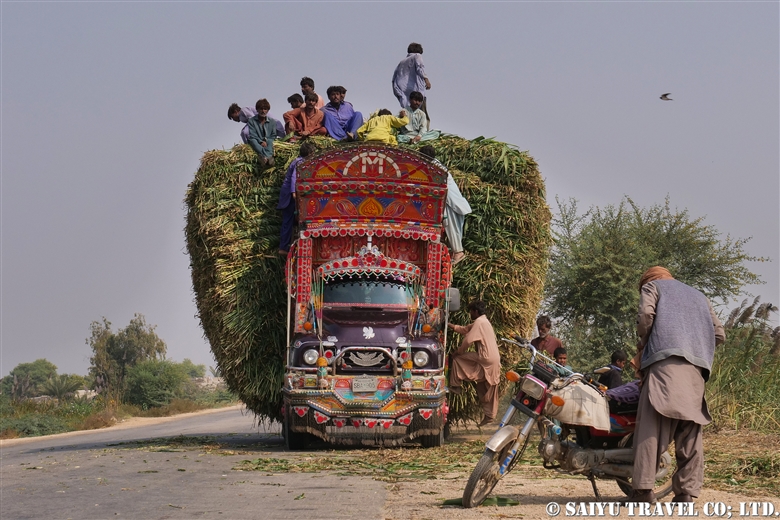 With the truck loaded, and their work complete, the workers also climb on top of the truck for the ride back. Taking their time, the trucks roll along towards Karachi. This is a typical scene that one might see in Pakistan during harvest season.
Photo & Text : Mariko SAWADA
Visit : Nov 2019, On NH-5 road from Karachi, Sindh
Category :
- National Highway
>
◆ Sindh
Tag :
Pakistan Blog
,
Sindh
,
Indus Caravan
,
Saiyu Travel Pakistan
,
PakistanBlog
,
TravellingPakistan
,
PakistanTravelBlog
,
PakistanTourCompany
,
Thatta
,
NationalHighway
,
National Hwy 5/AH2
,
IndusHighway
,
IndusCaravan
,
Pakistan Travel company
,
Pakistan tour operator
,
Pakistan Photography Tour