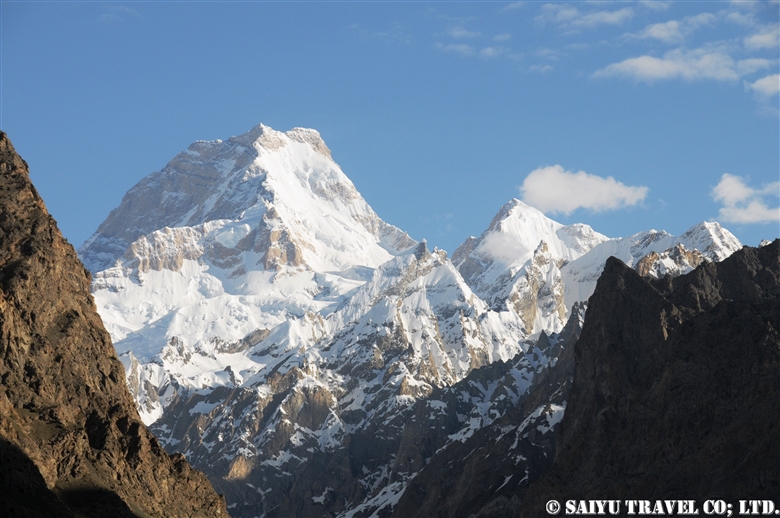 The glorious K1 Masherbrum (7,821 m) seen from the Hushe valley. You can clearly see it from near the Hushe village, but we went towards the camp of Brumbruma a little further.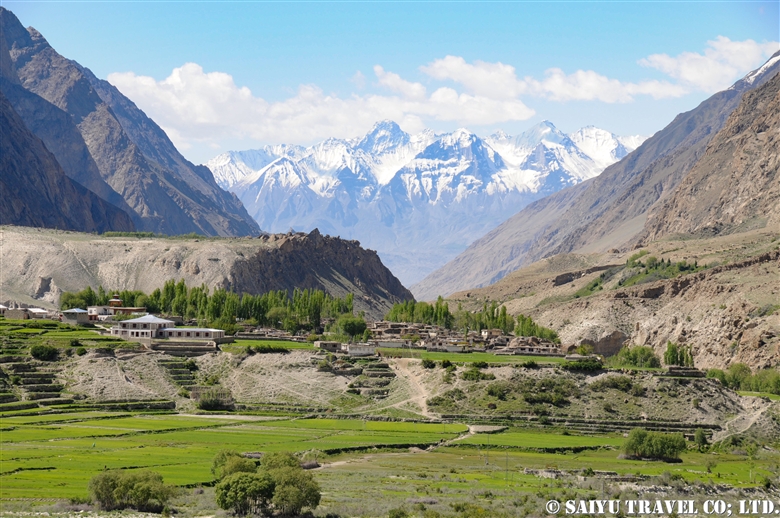 In June, a lush green beautiful village of Hushe. It is a village that is an another gateway to the Karakoram.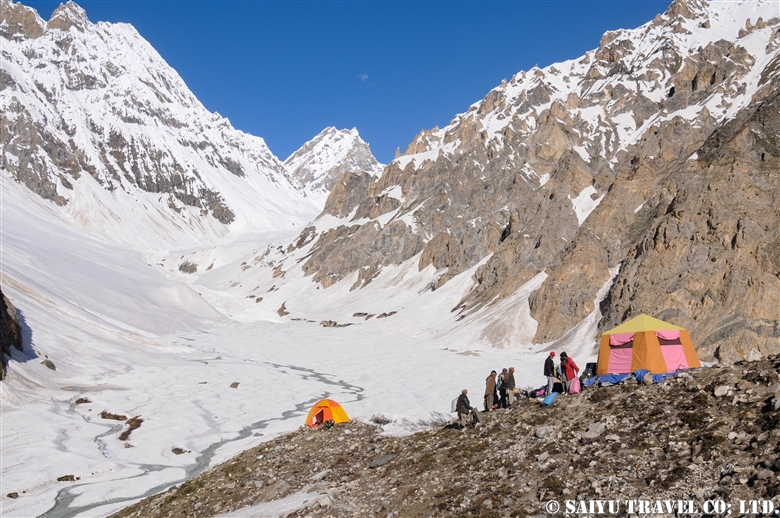 A camp of Brumbruma, 4,500 m above sea level. No doubt, it was a snowy year.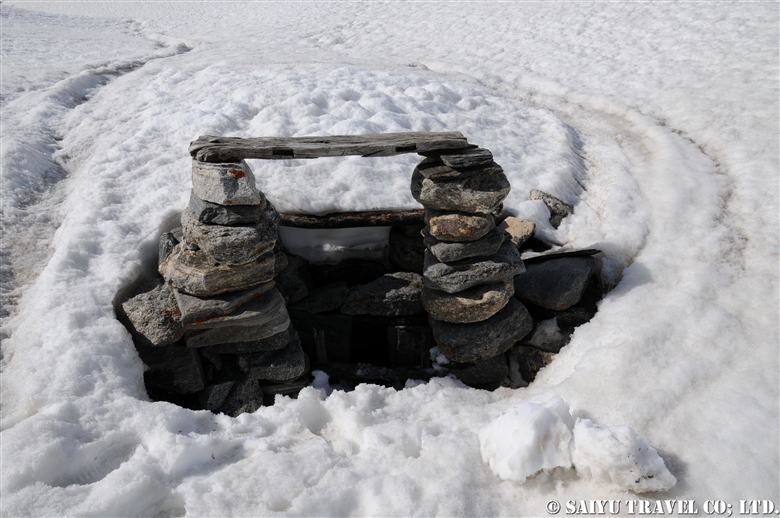 "The Snow Leopard's trap", I saw on the way to Brumbruma from the Hushe village. Unquestionably, Snow Leopards must be protected at any cost… This seems to be an old one, and there are a lot of Snow Leopard sightings in the Hushe valley. Villagers here proudly say, "Come in the winter, We will show you the Snow Leopard."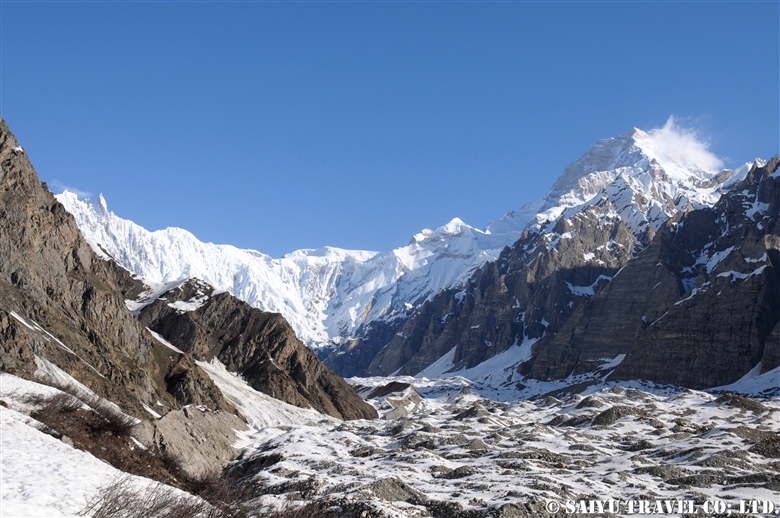 Majestic figure of Masherbrum.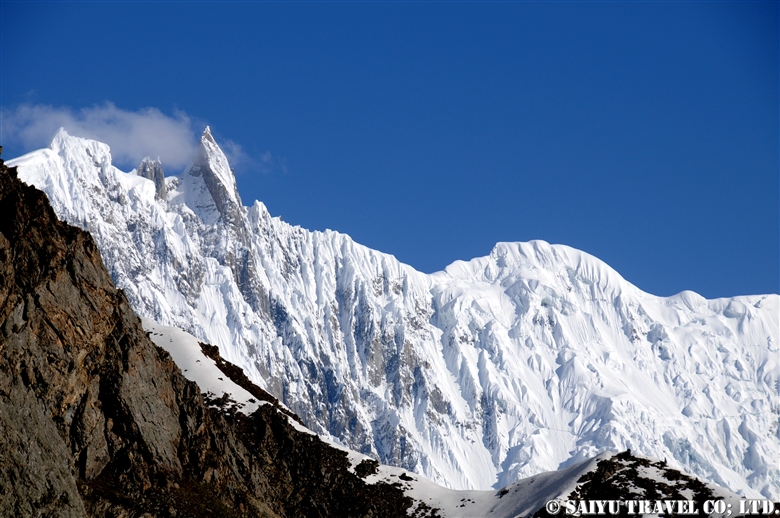 A series of beautiful and sublime ice walls.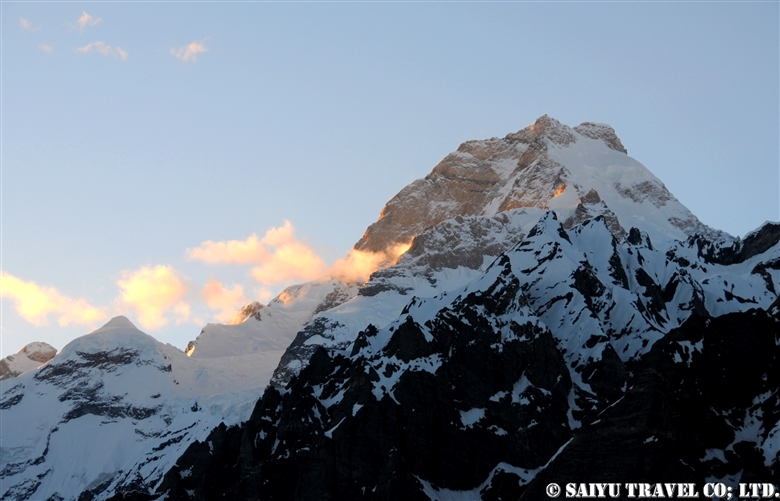 From the camp of Brumbruma, Masherbrum in the golden colors of sunset.
Photo & Text : Mariko SAWADA
Visit : Jun 2010, Brumbruma Camp, Hushe Valley, Gilgit -Baltistan
Category :
◆ Gilgit-Baltistan
>
- Karakorum Mountain
>
◇ Mountain of Pakistan
Tag :
Brumbruma
,
Hushe valley
,
Hushe village
,
K1
,
Masherbrum
,
Pakistan Blog
,
Travel Pakistan Blog
,
Traveling Pakistan
,
Indus Caravan
,
Saiyu Travel Pakistan
,
Pakistan Trekking
,
Pakistan Travel company
,
Pakistan tour operator
,
Pakistan Photography Tour
,
Karakorum Trekking