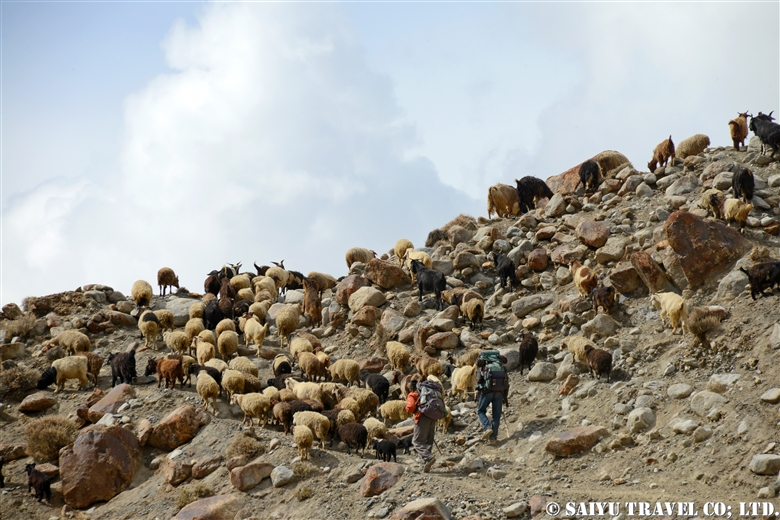 When we started to leave Arbab Parien camp, we received an information that the livestock had already been departed from Shuijerav. There, we decided to wait for "Kuch" at the pass near from Arbab Parien.
While waiting for "Kutch", we saw a baby yak who was walking with the villagers towards to the village yesterday.  It ran away to get back to the Pamir where the mother yak remained. However, villagers caught the baby yak.
The female yaks are divided into two groups ; a group returning to the village and a group remaining in Pamir during the winter. The mother of this baby Yak didn't  return to the village and spend the chilling winter in the high Pamir.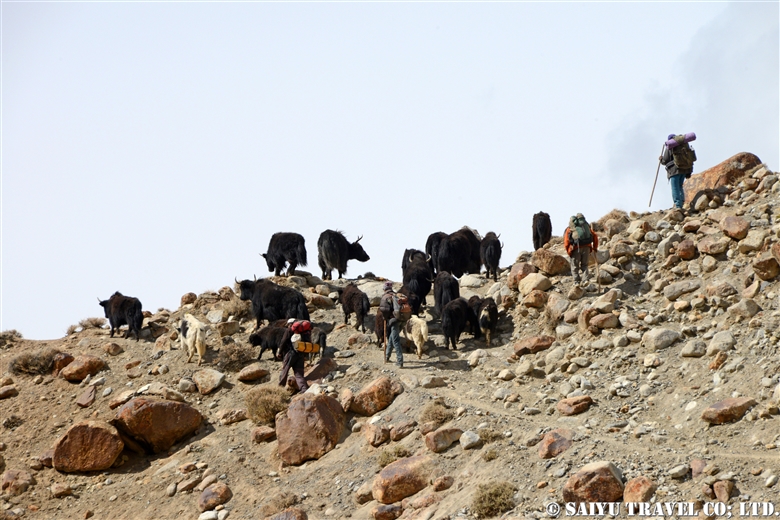 The very first arrival from Shuijerav is a small herd consisting of baby yaks and female yaks.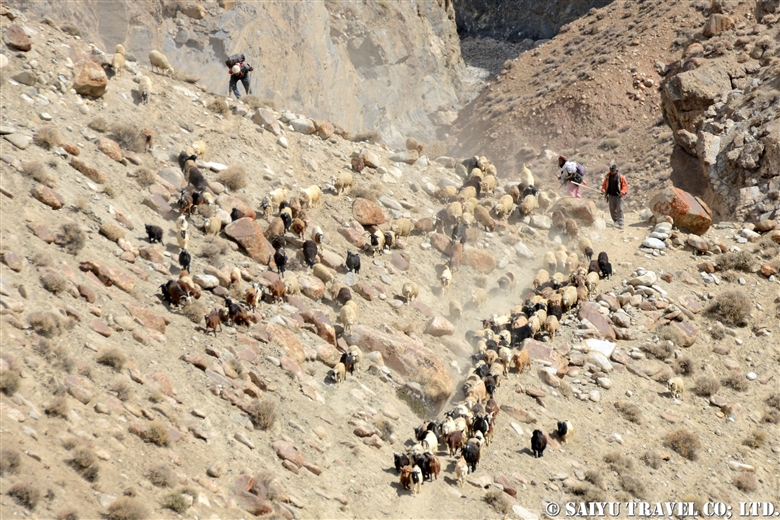 Then a herd of sheep and goats continue towards the pass.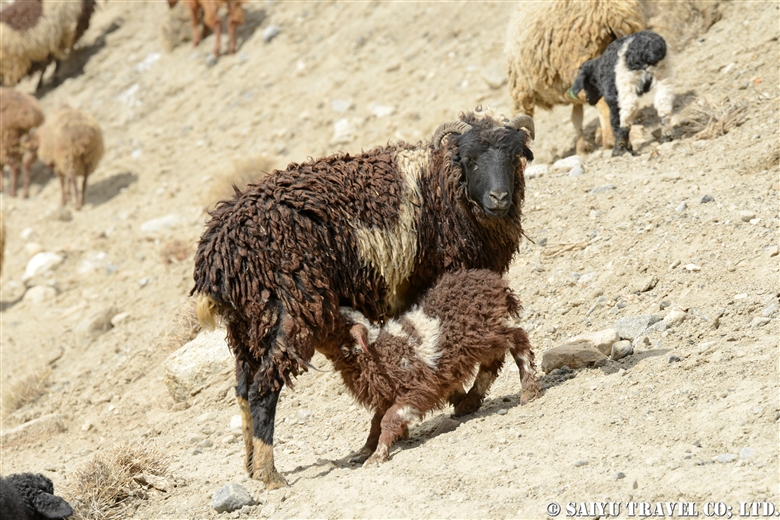 Baby getting milk from mother sheep while walking.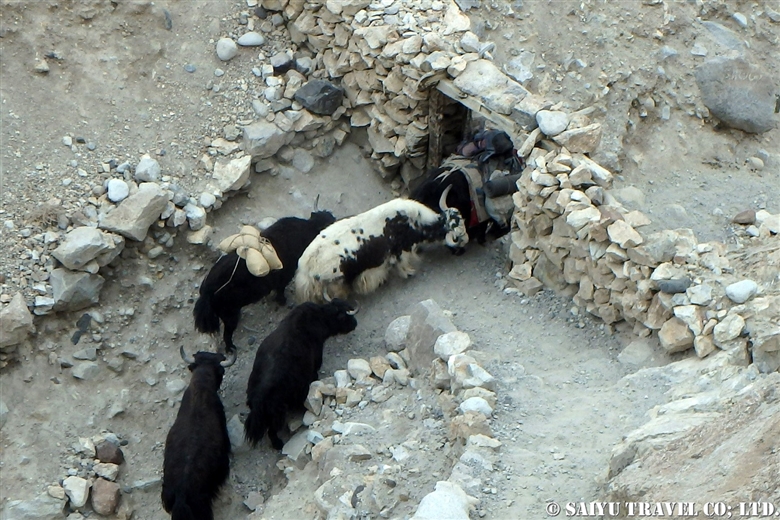 Yaks crossing through the small gate of Parien Sar.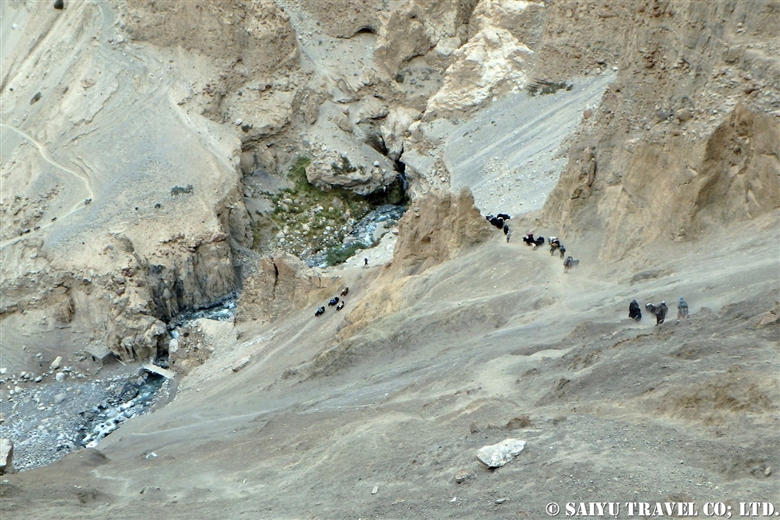 It's a difficult and dangerous place down to Parien Ben. Yaks rushing down the slope raising the sand in the air.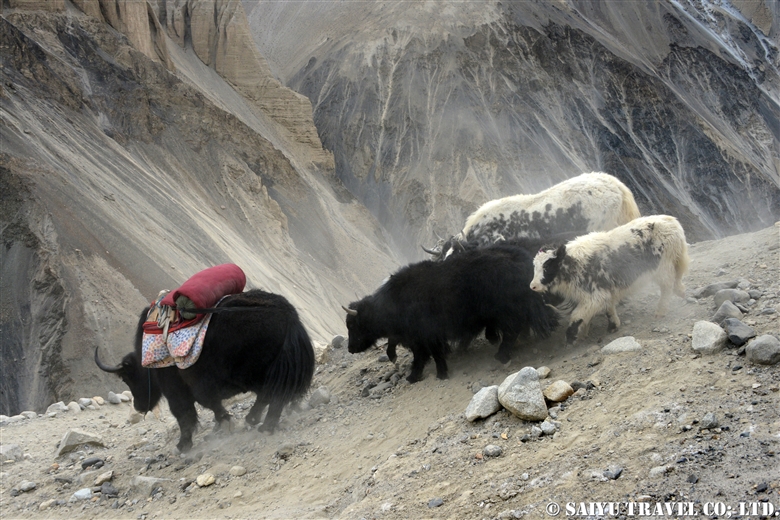 Yaks going down the slope. Shimshali villagers rushing down at the same speed as of yaks, so we followed them vigorously. Indeed, this inclination is quite scary.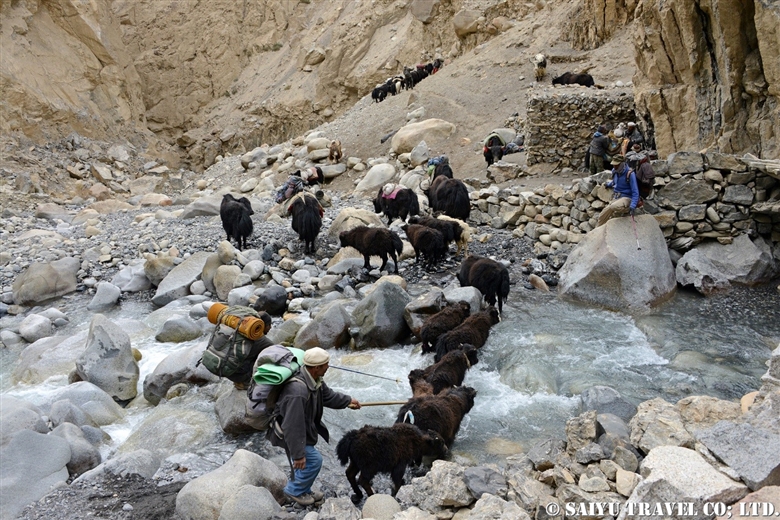 Subsequently, crossing over the river of Parien Ben.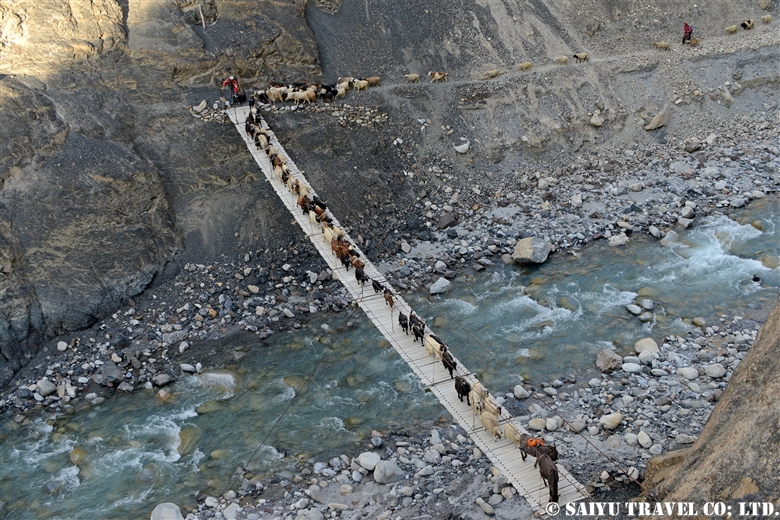 What a wonderful view. Goats and sheep in a uniform row crossing the suspension bridge, aiming forward for today's campsite, Wuch Furzeen.
Photo & Text : Mariko SAWADA
Visit : Oct 2014, Shimshal, Gilgit-Baltistan
Category :
◆ Gilgit-Baltistan
>
- Shimshal
Tag :
Pakistan Blog
,
Pakistan Travel Blog
,
Shimshal
,
Shimshal Autumn Kuch
,
Shimshal Pamir
,
Shimshal Pamir Trekking
,
Shimshal Village
,
Shuijerav
,
Indus Caravan
,
Saiyu Travel Pakistan
,
wakhi