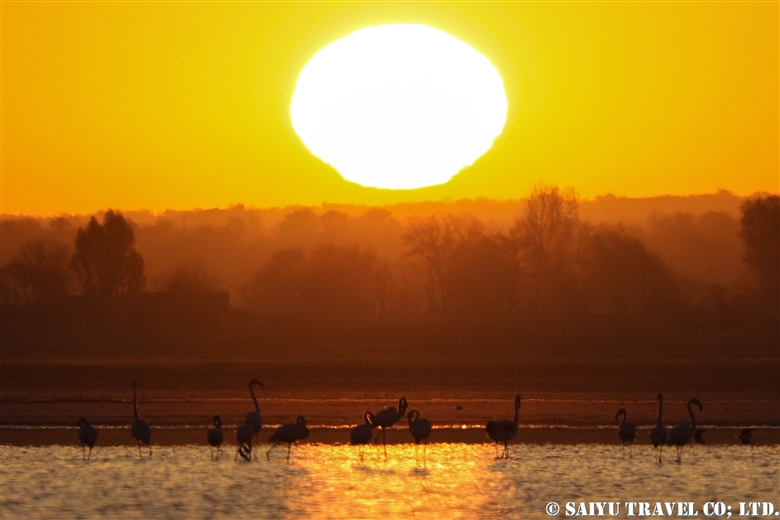 We visited Uchhali Lake located in Soon Valley, from Islamabad. The trip's duration was 1 night and 2 days.
Blessed with the weather, we were able to observe the Greater Flamingos in the gorgeous evening golden light.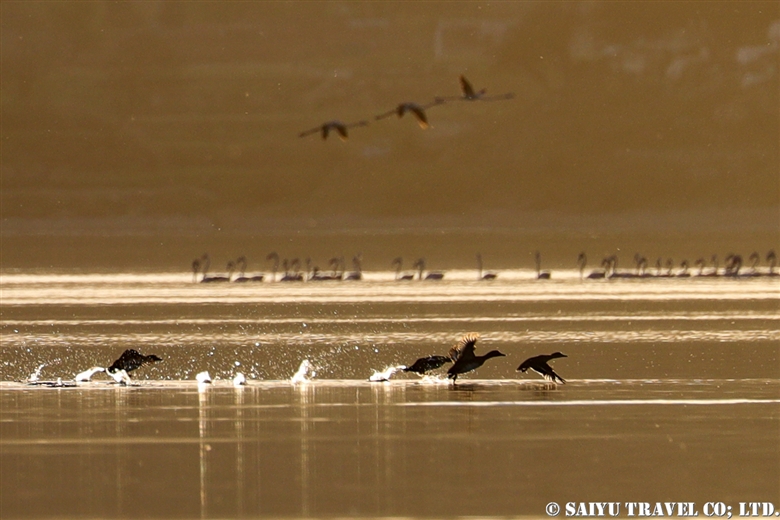 Northern Shoveler and Greater Flamingo.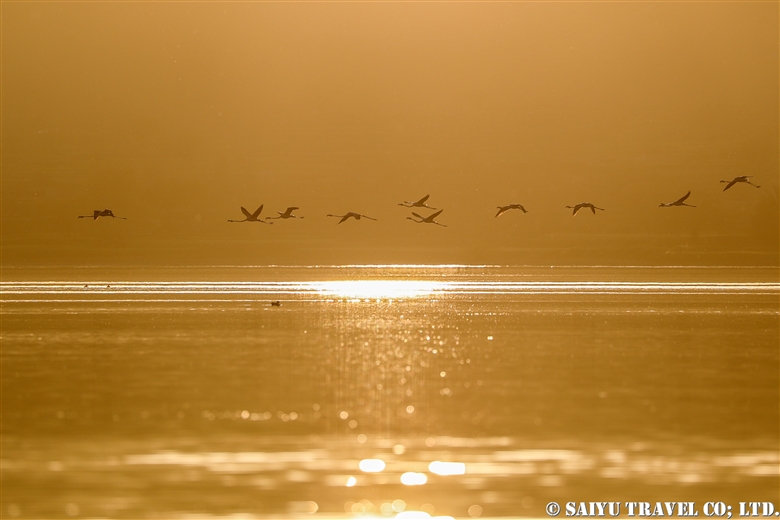 Greater Flamingos flying on a sparkling golden lake's surface.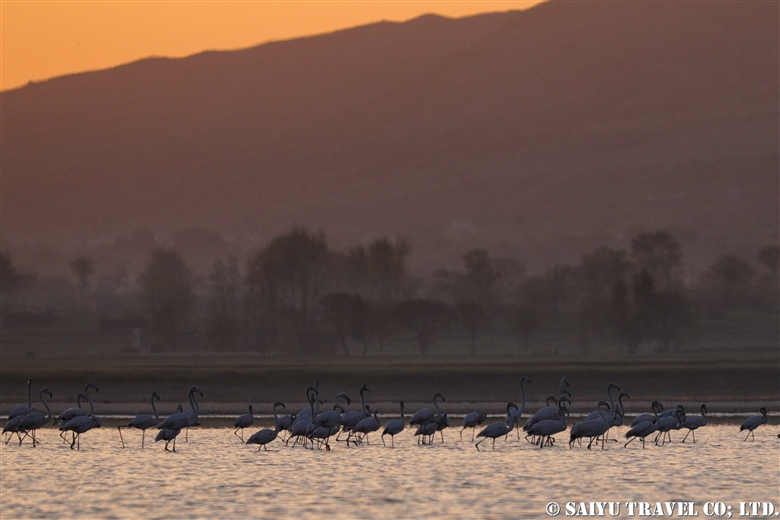 Greater Flamingos on the lake's shore.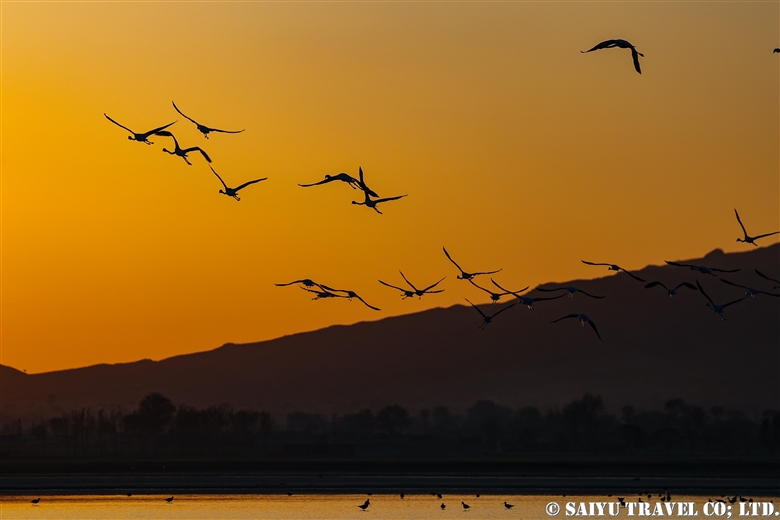 Greater Flamingos taking off.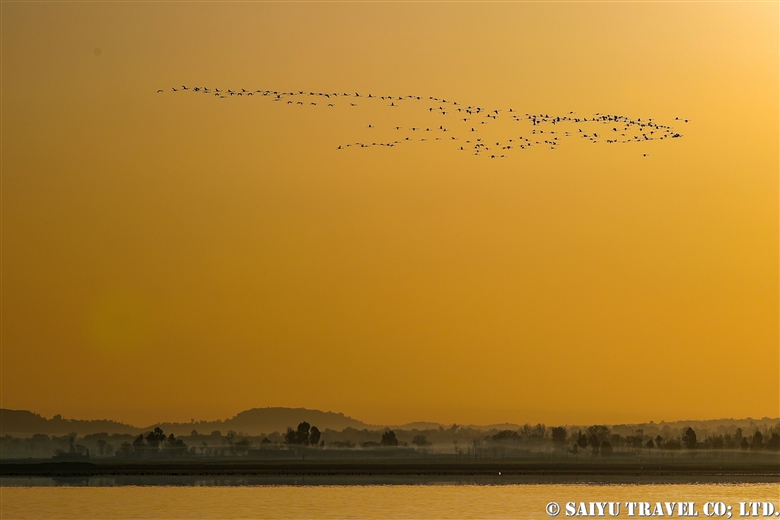 A flock of Greater flamingos flying above Uchhali Lake.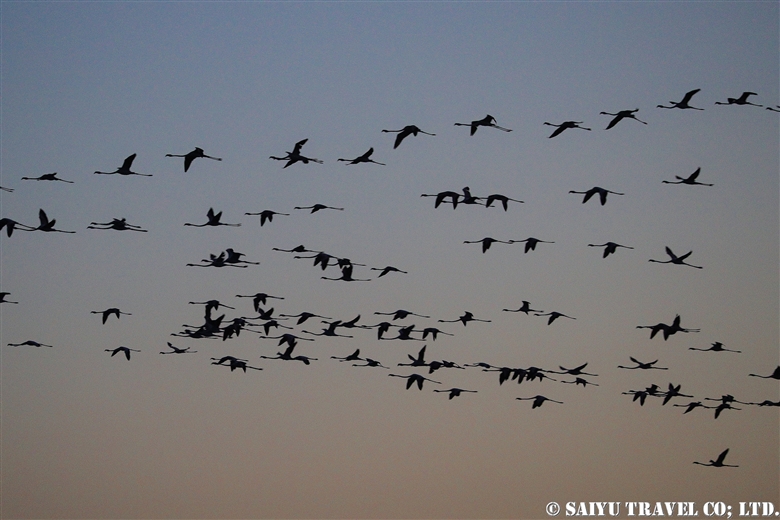 As soon as the sunset, the flamingos became a silhouette. We were so excited to photograph these birds until the dark. If you really want to capture the true beauty of flamingos, then the golden hour is the best time.
No doubt, it was a very lovely day at Uchhali Lake.
Photo & Text: Mariko SAWADA
Observation: end of March 2019, Uchhali Lake, Soon Valley, Punjab
Reference: Birds of Pakistan, Birds of the Indian Subcontinents (Helm Field Guides)
Category :
◆ Punjab
>
- Soon Valley
>
◇ Birds of Pakistan
Tag :
Bird watching in Pakistan
,
Birds of Pakistan
,
Greater Flamingo
,
Pakistan Blog
,
Pakistan Travel Blog
,
Soon Valley
,
Travel Pakistan Blog
,
Uchhali Lake
,
Indus Caravan
,
Saiyu Travel Pakistan
,
Pakistan Travel company
,
Pakistan tour operator
,
Pakistan Photography Tour